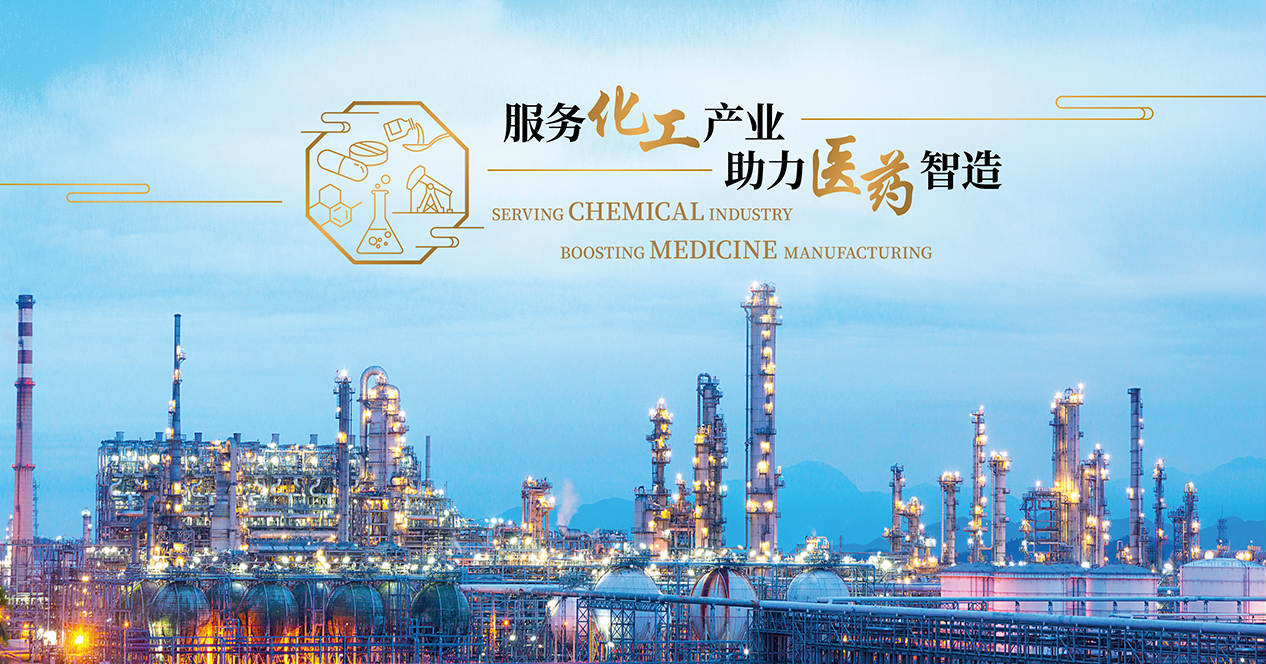 Chemical & Medicine Department , which maintains a pacesetting financial service model and scale in China's chemical engineering and medicine industry, has established close cooperation with the whole chemical engineering and medicine industry chain to provide one-stop financial services for customers in fields including refining and chemicals, coal, coal chemicals, pesticide, fertilizer, coatings, fine chemicals, crude medicine, chemico-pharmaceutical preparations and Chinese patent medicine to help them solve all financial problems arising from their development, thus improving their productivity and production efficiency and further revitalizing stock assets so as to promote the upgrading of China's chemical engineering and medicine industry.
Business Introduction
Service Area

Medicine

Chemical Engineering

Non-metallic Mining

Medicine: chemical raw medicine, chemical preparations, Chinese patent medicine, medical chemical manufacturing, etc.
Chemical Engineering : fertilizers and pesticides, coatings and similar products, synthetic materials, special chemicals, coal chemicals
Non-metallic Mining : coal, oil and natural gas mining, non-metallic mining, etc.

Major Customers

Refining and Chemical Companies

Coal Companies

Coal Chemical Companies

Pesticide Companies

Fertilizer Companies

Refining and Chemical Companies
Coal Companies
Coal Chemical Companies
Pesticide Companies
Fertilizer Companies
Coating Companies

Fine Chemical Companies
Crude Medicine Companies
Chemical Preparation Companies
Chinese Patent Medicine Companies

Scope of Application

Chemical Industry

Medicine Industry

Comprehensive Service

Chemical Industry

Chemical equipment purchase, relocation to a park, production capacity upgrading, intelligent transformation, pollution control, green sustainable development, hazardous chemical management, etc.

Medicine Industry

Medical equipment purchase, new drug development, production capacity upgrading, intelligent transformation, etc.

Comprehensive Service

Equipment procurement, working capital replenishment, diversified business development, plant relocation and construction, M&A, short-term debt swap, project capital
Case Sharing
A large chemical company
Project Background:
In response to the national policy requirements for relocation into chemical industry parks across the country, the company planned to build a new factory in the development zone. Owing to the huge investment in the project, there were uncertainties in the company's bank credit line and real loan amount. Therefore, to ensure that the new factory was built on schedule, the company started looking for a stable and reliable source of funds.
Solution:
According to the research and evaluation results, Far East Horizon designed a scientific and reasonable comprehensive financial solution for the company based on the market situation and corporate conditions, i.e., direct financial leasing was used to meet its fund demand for the purchase of large-scale equipment. At the same time, sale-leaseback helped to revitalizes the existing equipment assets, replenishing the working capital, providing strong support for the company's relocation to the park.
Core value:
Develop a reasonable solution for the company's financial and investment plan. Help the customer to actively and steadily build its factory while avoiding the financial risk of 'using short-time loan for long-term investment'. Seize this opportunity to promote the green, aggregate, cyclic, fine and high-end upgrading and development of the company.
A leading group in the coating industry
Project Background:
In the context of the further upgrading of the domestic coating industry, the customer, an important upstream supplier for coating companies, planned to build production bases nationwide. Aside from self-pooled funds and bank loans, the customer needed more capital. In response to the financial gap, the customer planned to resort to financial leasing.
Solution:
Relying on its strong financing capabilities, Far East Horizon provided the customer with a customized repayment method and structure, and relieved the seasonal financial pressure on the customer in the form of telegraphic transfer and bank note mismatch.
Core value:
The customized repayment rhythm relives the repayment pressure on the customer, and meets its long-term financing needs as per the project construction cycle.
Featured Service
Far East Industry Elite Hall/Far East Bosi College
The Far East Industry Elite Hall is a platform for industry empowerment, exchange and interaction built by the Department of Chemical Engineering and Medicine of Far East Horizon. It focuses on hot topics such as industry development, structural adjustment and technological upgrading, and pays attention to the opportunities brought by national strategies and policies to the industry, so as to provide assistance for the development of chemical engineering and medicine companies. We share our research results achieved in the chemical engineering and medicine industry by organizing activities including forums and salons, and invite many industry experts and scholars to give guidance on the establishment of an innovative, academic and practical comprehensive empowerment and exchange platform to help enterprises broaden their horizons and share experience so that they can further cut down costs, increase efficiency and promote their development.
Far East Bo Si College, which adheres to the idea of 'learning, thinking and interacting with the world', is a shared learning platform for Far East Horizon's customers in the chemical engineering and pharmaceutical industry. The College is committed to holding exchange activities for the industry players, including executive training classes, finance salons, enterprise visits, and cultural leisure. Topics include macro policy, industry development, corporate finance, management, Chinese culture, etc. The aim is to provide valuable and value-added services for customers in the chemical engineering and pharmaceutical industry and establish an exchange platform for industry customers.
Gathering of Heroes at Far East Chemical Industry Park
The Gathering of Heroes at Far East Chemical Industry Park refers to a series of exchange activities organized around the chemical park. We walk into a chemical industry park and coordinate with the local park management committee to customize touring speech courses for the middle managers of enterprises, give on-site training lessons and conduct exchanges around topics such as chemical investment and financing and financial management, etc., and provide high-end financial consulting services for the enterprises in the park to improve their financial management and operation capabilities at multiple levels, and enhance exchanges among the entrepreneurs in the park.