Forbes Global 2000 released, FAR EAST HORIZON ranked up 117th!
On May 13, Forbes released the Forbes Global 2000 ranking of the world's top 2021 publicly traded companies. With solid growth in revenue, profit, asset size, market capitalization and other indicators, FAR EAST HORIZON was ranked among the list for the fifth consecutive year, rising 117 places from last year to rank 1317th, including 967th in profit and 763rd in asset size.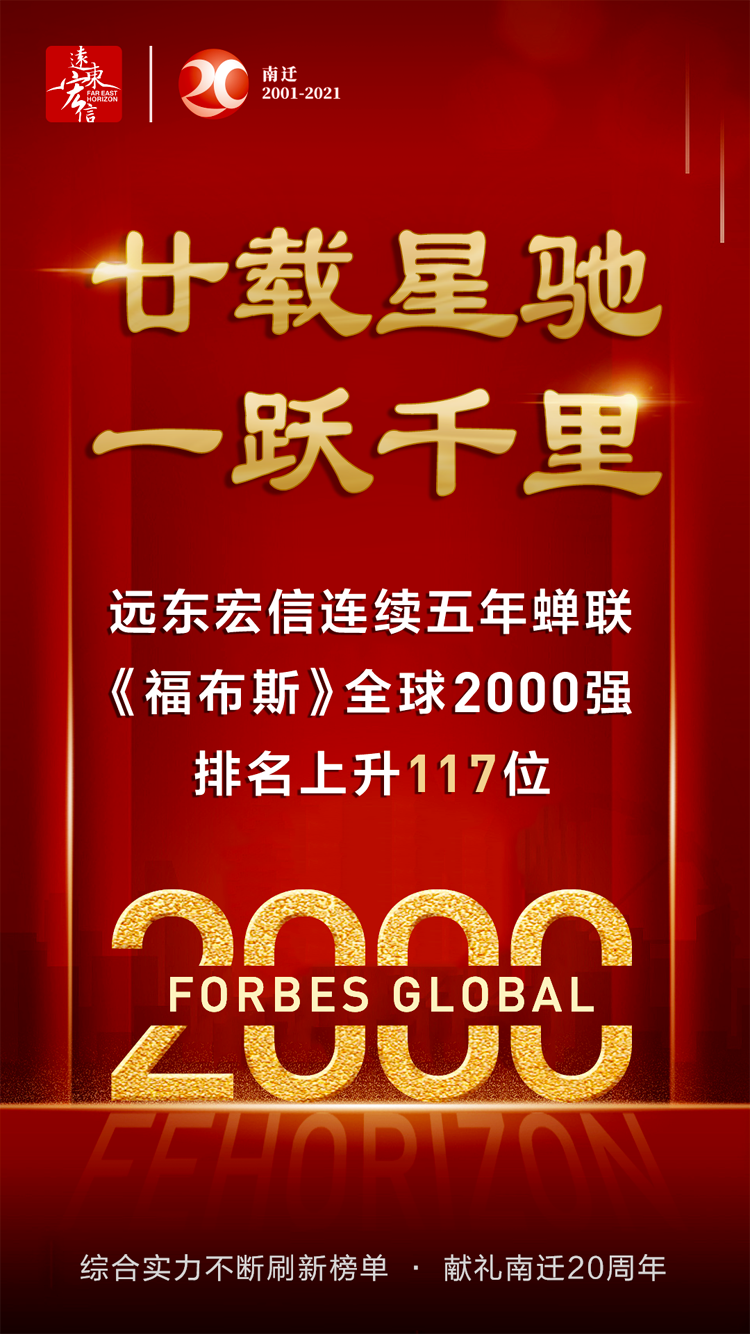 Facing unprecedented difficulties and challenges in 2020, FAR EAST HORIZON persistently adhered to its strategic direction, actively responded to the impact of the new crown epidemic, and achieved solid operating results throughout the year, with an asset size of nearly 300 billion yuan, a continuously optimized financial structure, and stable and strong endogenous power. Traditional businesses have increased market coverage, new businesses have continued to extend their connotations, equipment operations have maintained industry leadership, medical and health care industries have taken off in a new direction, and a diversified business blueprint spanning finance and industry has gradually unfolded.
The year 2021 is the 20th anniversary of FAR EAST's second venture in the south and the 10th anniversary of its Hong Kong stock listing. The "finance + industry" model will usher in a new period of development, the company's subsidiary equipment operation platform HORIZON C&D has recently completed strategic financing, the spin-off of the listing to a substantive stage. Looking to the future, FAR EAST HORIZON will adhere to the mission of "gathering global resources and helping Chinese industry", insist on "market-oriented and three-dimensional operation", and devote itself to the "14th Five-Year Plan We will persist in "market-oriented and three-dimensional management", join the "14th Five-Year Plan" and the new development pattern of "double cycle", continuously open up new situations, and continuously create value for all parties.