Focusing on the financial business risk management system, the investor open day event was held in the first half of the year
Recently, Far East Horizon's investor open day in the first half of 2021 was successfully held in Far East Horizon Plaza, Shanghai. The exchange on the comprehensive risk management system of the company's financial business gained attention and praise from the capital market.The event was broadcast live online to global investors and financial institutions. Nearly 200 investors and financial institutions from Citibank, Goldman Sachs, Morgan Stanley, JP Morgan Chase, UBS, CICC and CITIC Securities participated on-site or online.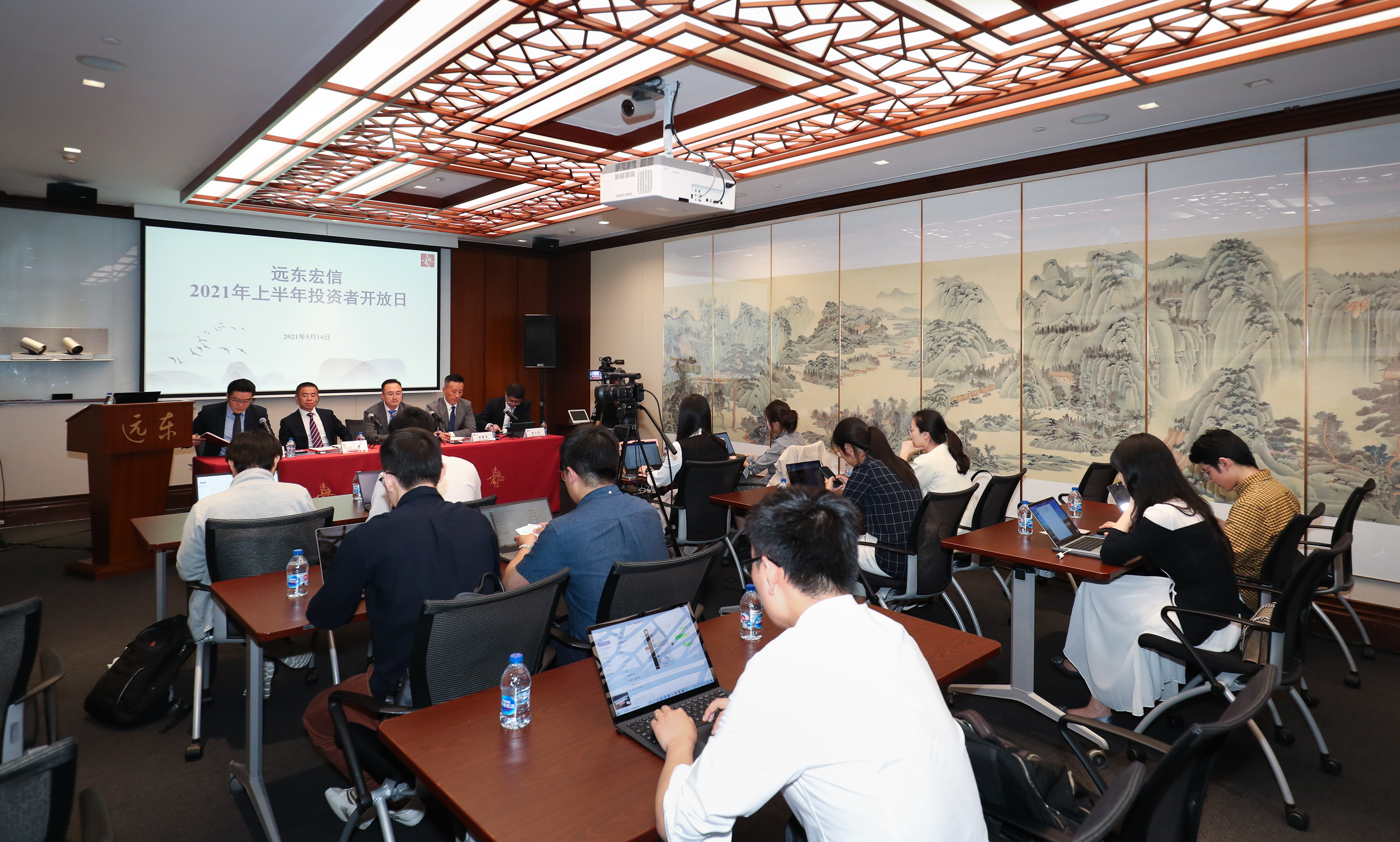 Dai Yong, executive deputy general manager of FAR EAST HORIZON Operation Center, Pan Yang and Yang Yongjun, co-general managers of Asset Center, Shen Liwei, general manager of Capital Center, and Zhang Quanquan, general manager of Investor Relations Department attended the event.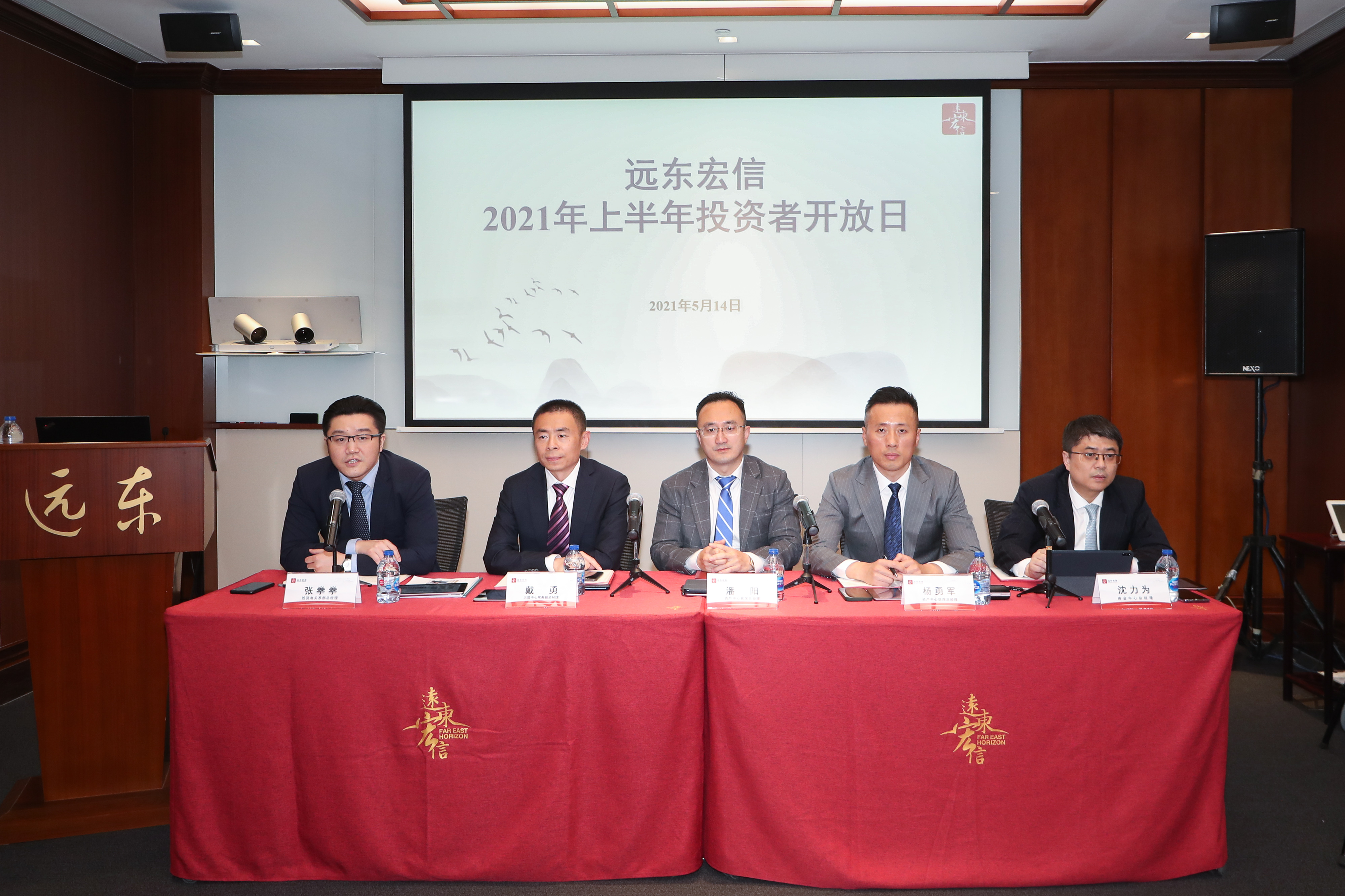 The 12-character policy consolidates the operational foundation
Risk control is the core of financial business.Dai Yong first introduced the risk control system of FAR EAST financial business.Following the 12-character policy of "whole process, omnibearing, multi-angle and uninterrupted", FAR EAST carries out process promotion, matrix management and professional operation of the project through due diligence in advance, evaluation and audit in progress and evaluation management afterwards.Practice has proved that the risk management mechanism from the perspective of industry is unique and effective, which lays a solid foundation for the company's business operations.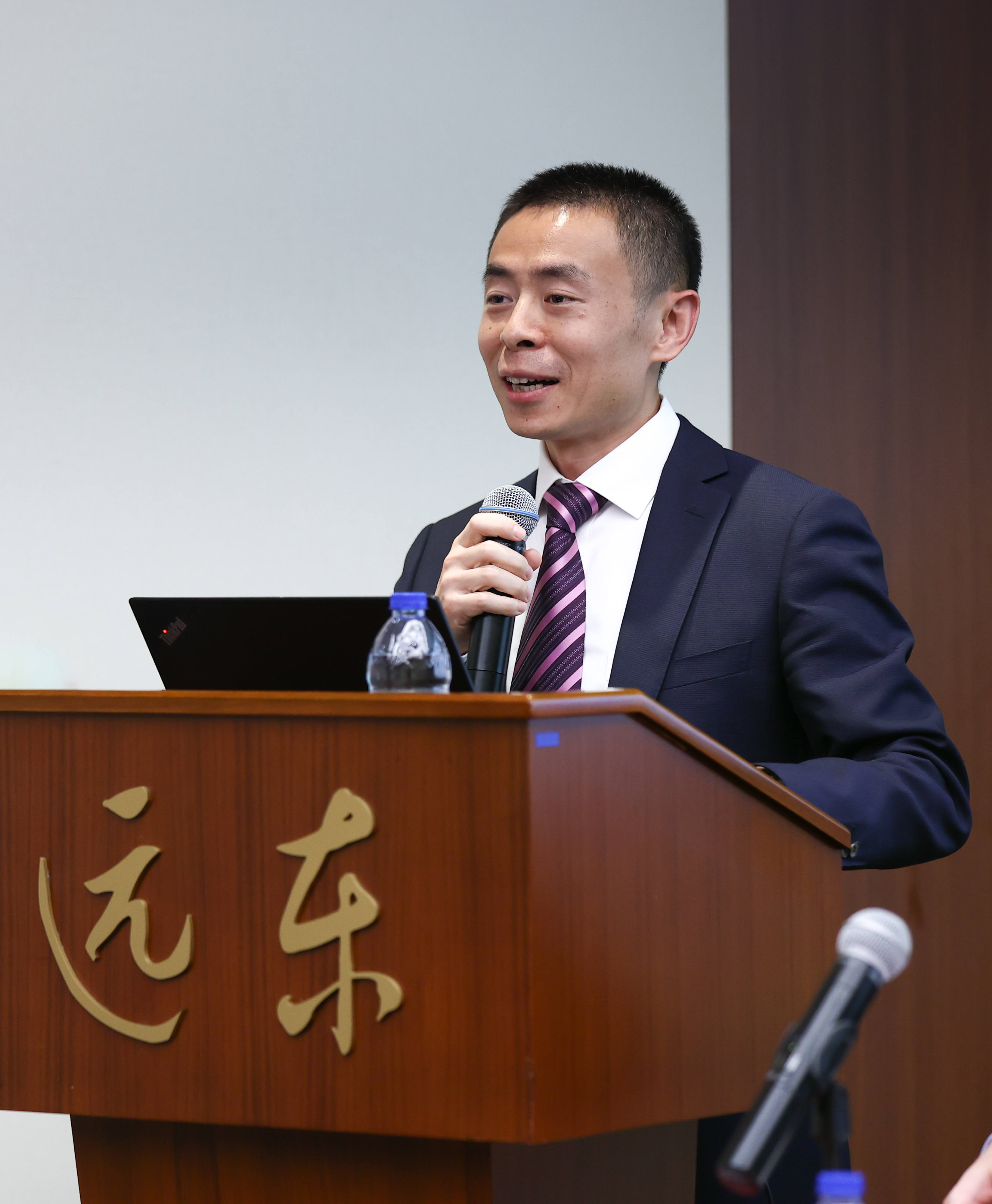 Dai Yong, executive deputy general manager of △FAR EAST HORIZON Operations Center

There are many uncertainties in the current external environment. General Dai Yong said that FAR EAST will continue to upgrade the financial business operation system, including:

Refine industry strategies, take industry risk management as the main line, and implement policies in groups to achieve more accurate industry management.

Improve the level of credit management, and achieve more accurate assessment through hierarchical classification, difference management and key prevention and control.

Strengthen operation management, and achieve finer control by means of marketing management, process monitoring, supervision improvement and system upgrade.

Three advantages to consolidate the asset system

Pan Yang then introduced the asset management system of FAR EAST financial business.Asset management is the last link of a comprehensive risk management system, including stock asset management, real-time asset risk monitoring and risk asset disposal.

After the outbreak in 2020, FAR EAST took customer care as the breakthrough point, conducted hierarchical communication and investigation on existing customers at the first time, fully understood the impact of the epidemic on customers, and took multiple measures to help customers resolve risky assets. The overall asset security of the company remained stable, the provision coverage ratio increased steadily, and the asset quality continued to be optimized.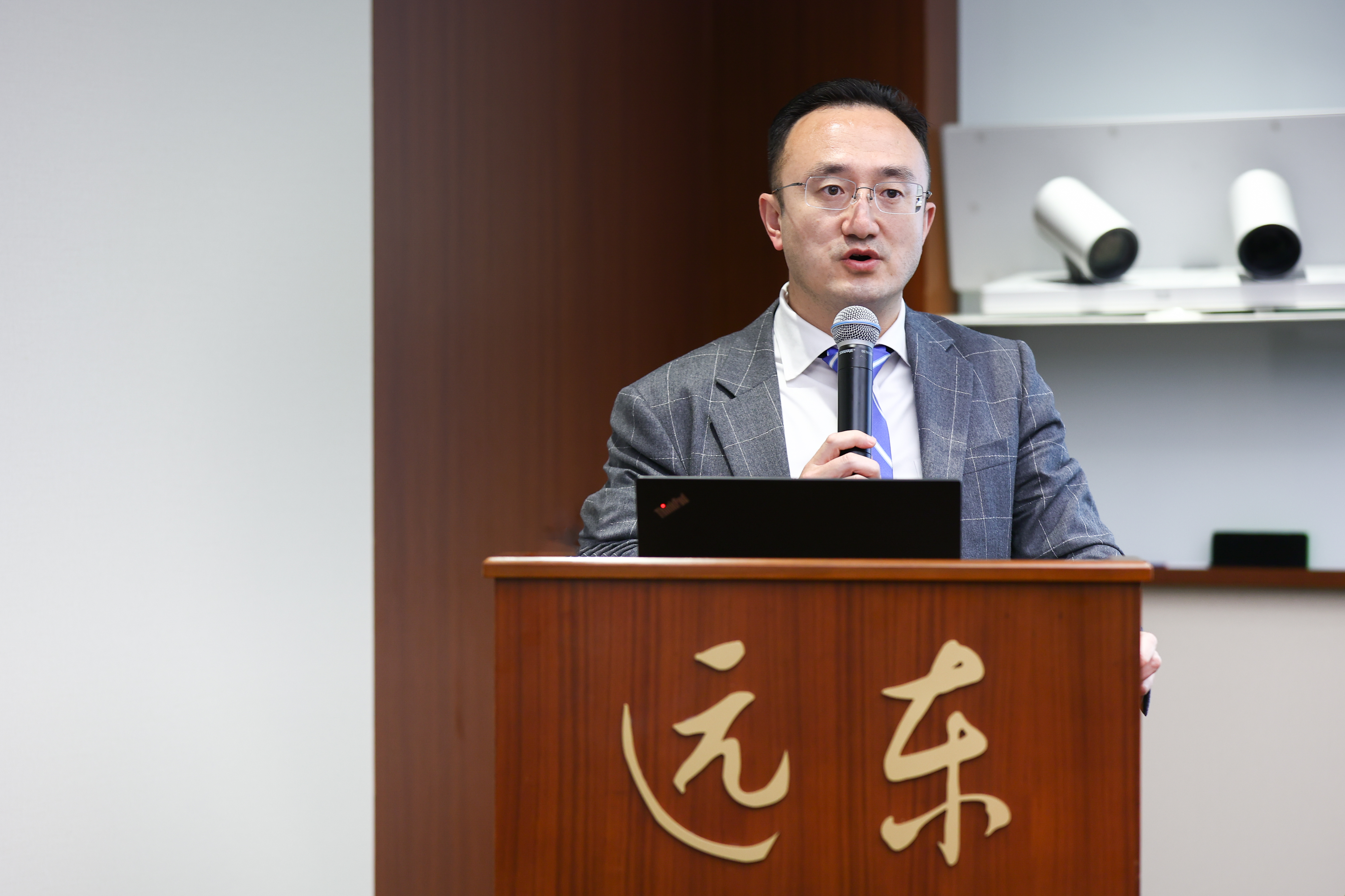 Pan Yang, co-general manager of Asset Center
FAR EAST began to expand its asset management business while continuously improving its asset management capability to "protect home and country".General Pan Yang introduced that "protect home and country" complements and promotes outward expansion and value creation.In this process, FAR EAST has established three advantages in the field of large asset management:

First of all, it is the advantages of the industry. In the past 20 years, FAR EAST has laid out its financial business based on the industrial division of labor system, accumulated tens of thousands of industrial customer bases, professional knowledge of various equipment and upstream and downstream resources of the industrial chain, and formed asset disposal methods and channels that fit the characteristics of the industry.

Secondly, it has system advantages. FAR EAST has set up regional asset centers in the top ten core cities in China, closely cooperating with regional resources (local asset management companies, local courts, property investigation, preservation and enforcement, etc.), and formed a nationwide asset disposal network.

Third, team advantage. Hundreds of asset managers from FAR EAST come from professional fields with different backgrounds, such as law, finance, finance, etc., rooted in regional asset centers, and have rich experience in disposal of non-performing assets.

In addition, FAR EAST has continuously consolidated the big data infrastructure, and realized AI big data mining by building an early warning platform, so that the asset management teams deeply rooted in all parts of the country have "clairvoyance" and "Scud", which can quickly reach the "battlefield" within three hours, and effectively identify potential asset risks.

Investors find value highlights

During the questioning session, investors were enthusiastic. In addition to on-site investors, overseas investors from Hong Kong and Taiwan Province, as well as Britain, Japan and other countries also exchanged enthusiastically through live webcasts and simultaneous interpretation.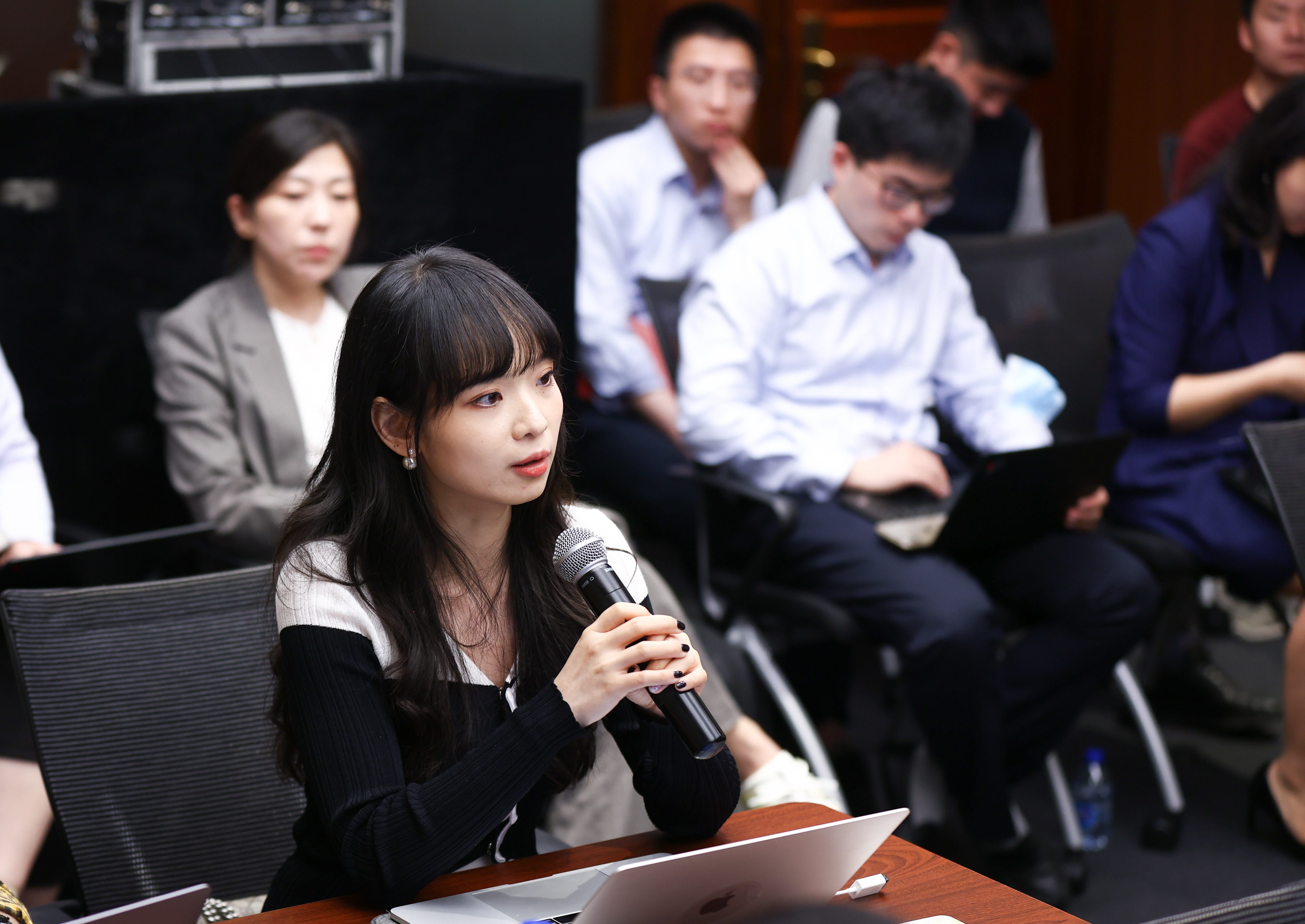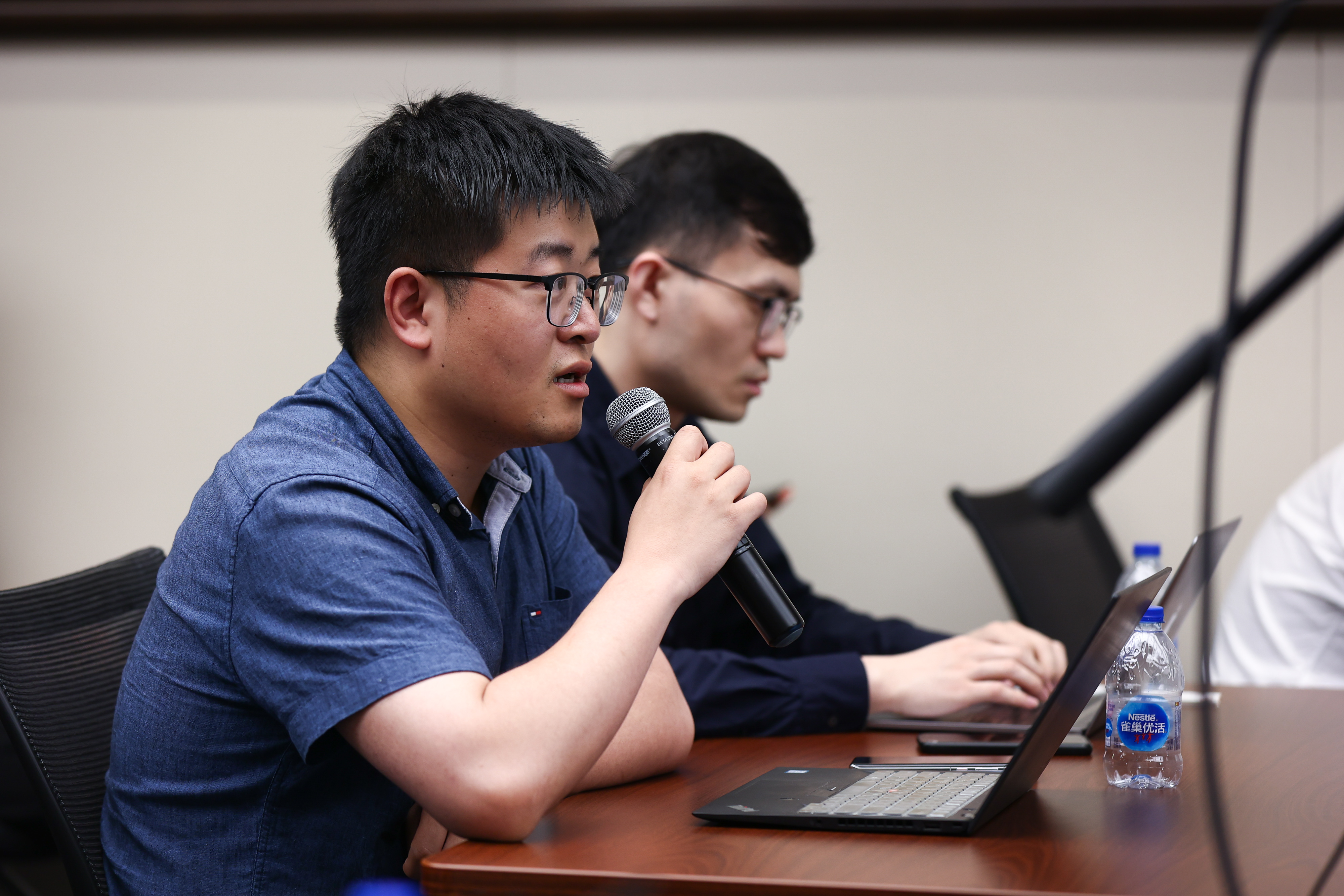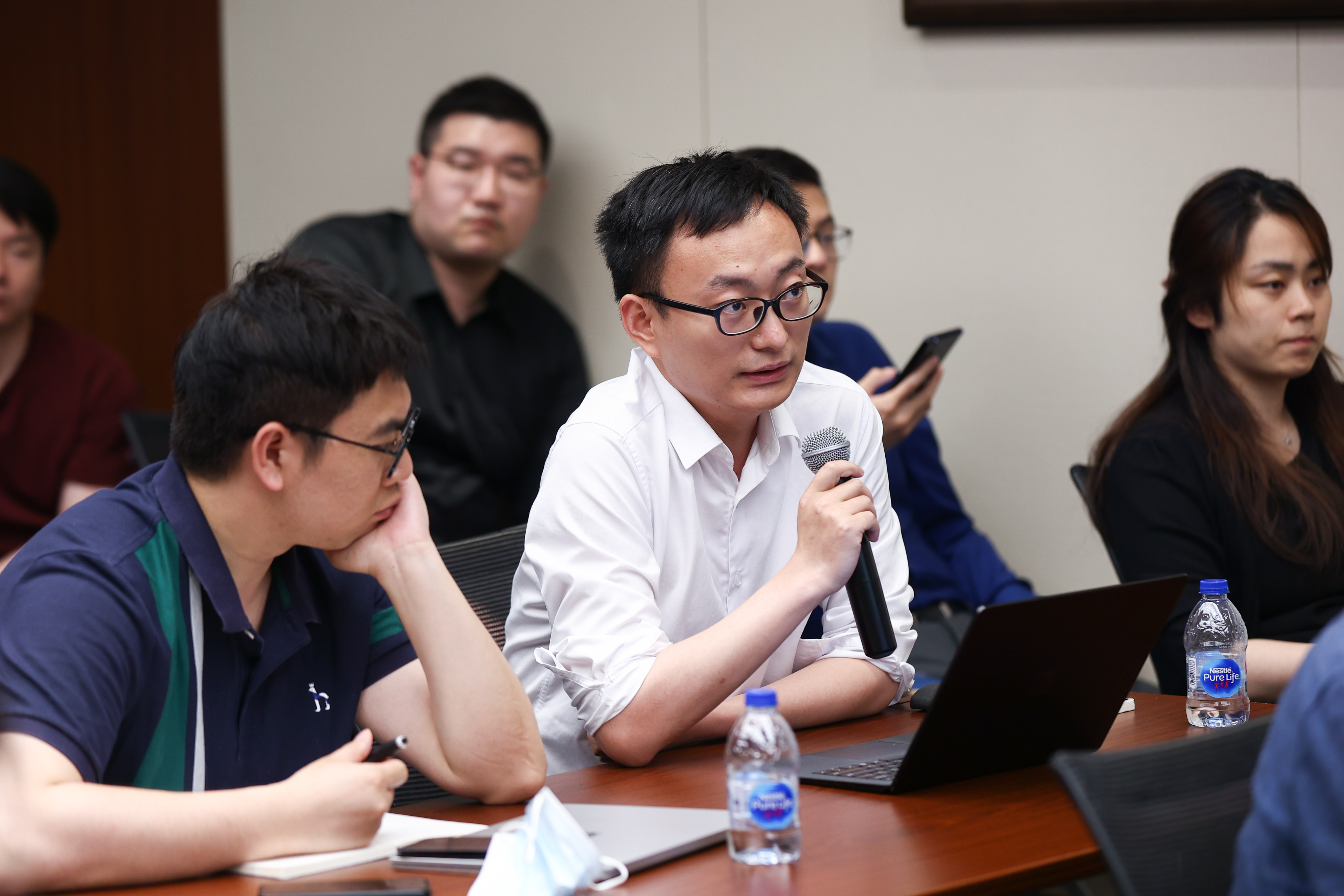 Live investors asking questions and exchanging ideas
Investors have expressed that they have a deeper understanding of FAR EAST as the industry leader through this event, and they have more expectations for the company's subsequent development.Citibank and CICC released a special research report after the meeting, which fully recognized FAR EAST's risk management system based on industry perspective, and considered that this was one of the important reasons for FAR EAST to keep its assets safe and controllable for a long time.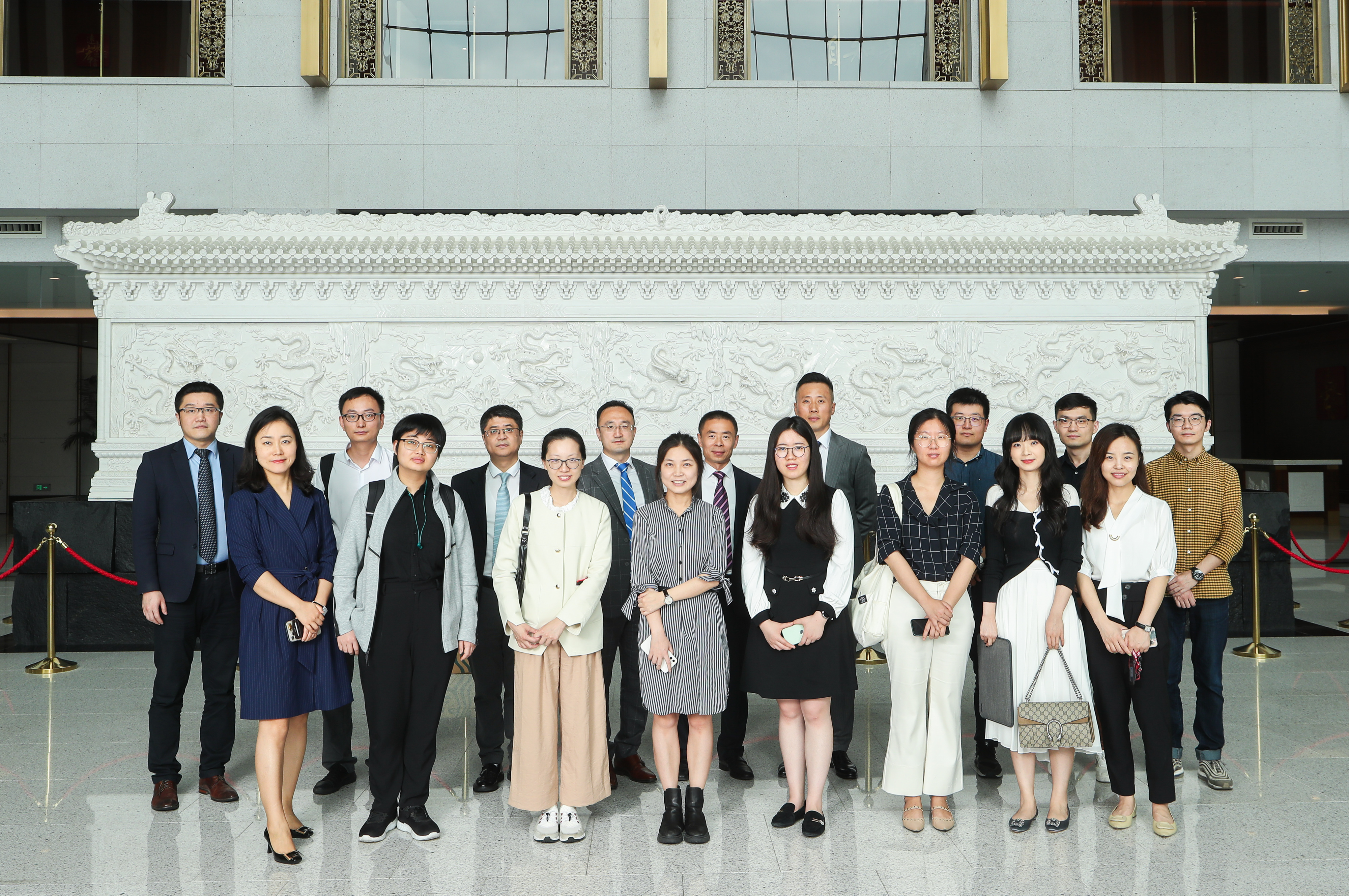 On-site participants took a group photo
President Kong Fanxing of FAR EAST HORIZON once profoundly pointed out that "our destiny is in the hands of our customers, and our future is based on good assets".After long-term industrial accumulation and practice, FAR EAST has built a set of effective methodology for recognizing industries, screening customers, operating projects and controlling assets, serving the company's business operations with comprehensive risk management, and creating value for all parties in society with excellent and stable operation quality.