Mayer Liao Guoxun of Tianjin and President Kong Fanxing of Far East Horizon Had a Discussion in Shanghai
On November 4, Liao Guoxun, Vice President of the CPC Municipal Committee and Mayer of Tianjin, met with Kong Fanxing—Vice Board Chairman, Executive Director and CEO of Far East Horizon—and his party in Shanghai. Both parties had an informal discussion meeting on further deepening government-enterprise cooperation.

Good Timing for Deepening Cooperation

On behalf of the CPC Municipal Committee and the Municipal Government of Tianjin, Mayor Liao Guoxun thanked Far East Horizon for its contribution to the economic and social development of Tianjin. Liao expressed, based on the functions of Tianjin as "one base and three zones," the city will promote the deep integration between technological innovation and key industrial chains and between manufacturing industry and financial service industry, and, with Dongjiang Free Trade Port Zone as an important platform, it will continue to perfect the "multiple pillars" policy, to extensively amass financial resources at home and abroad. The cooperation between Far East Horizon and Tianjin provides that it has a unique perspective and good timing.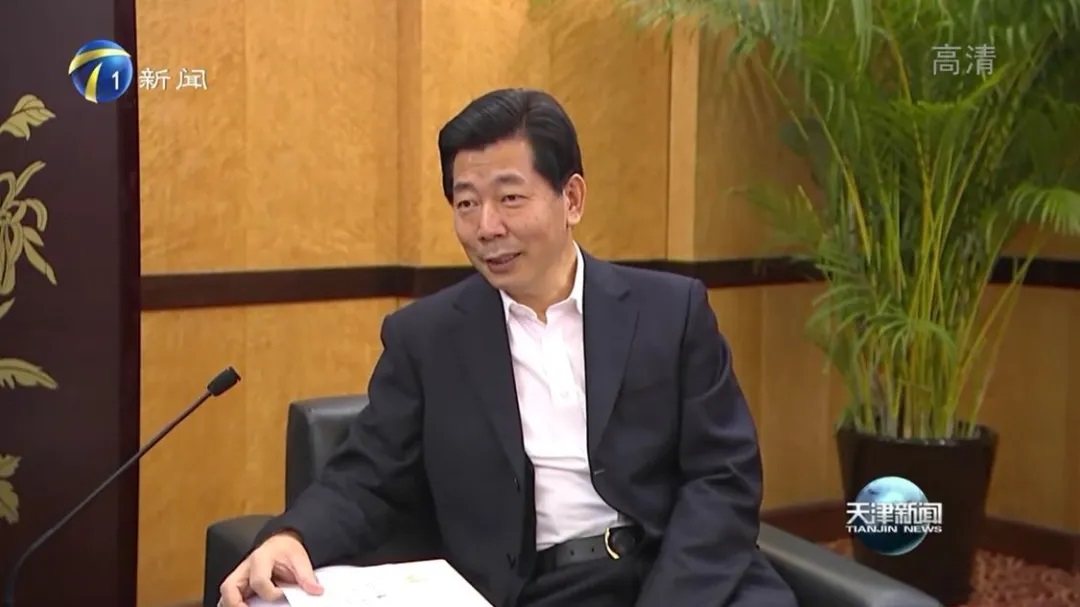 At present, Far East Horizon's business operations are advancing side by side in Tianjin, with both scale advantages and social and economic benefits; meanwhile, Far East Horizon has brought advanced management ideas and market mechanism to Tianjin through participation in the reform of introducing mixed ownership to SOEs. We hope that Far East Horizon can continue as the industry leader, to actively participate in the construction of Tianjin Financial Innovation Operation Demonstration Zone, and keep enhancing its overall arrangement in Tianjin in more fields.

Win-Win Cooperation with Strategic Investment

President Kong Fanxing indicated that the "finance + industry" development pattern of Far East Horizon completely agrees with the orientation of Tianjin. With complete investment elements including location, policy and port, Tianjin is one of the two major operation centers of Far East Horizon in China to serve the whole country—especially clients in Northern China. Far East Horizon is very optimistic about the development momentum of Tianjin, and always considers it an important place of strategic investment. The Company will maintain its strategic focus and fully exploit the resource advantages of globalization, to boost Tianjin's development and realize mutual benefit and a win-win relationship.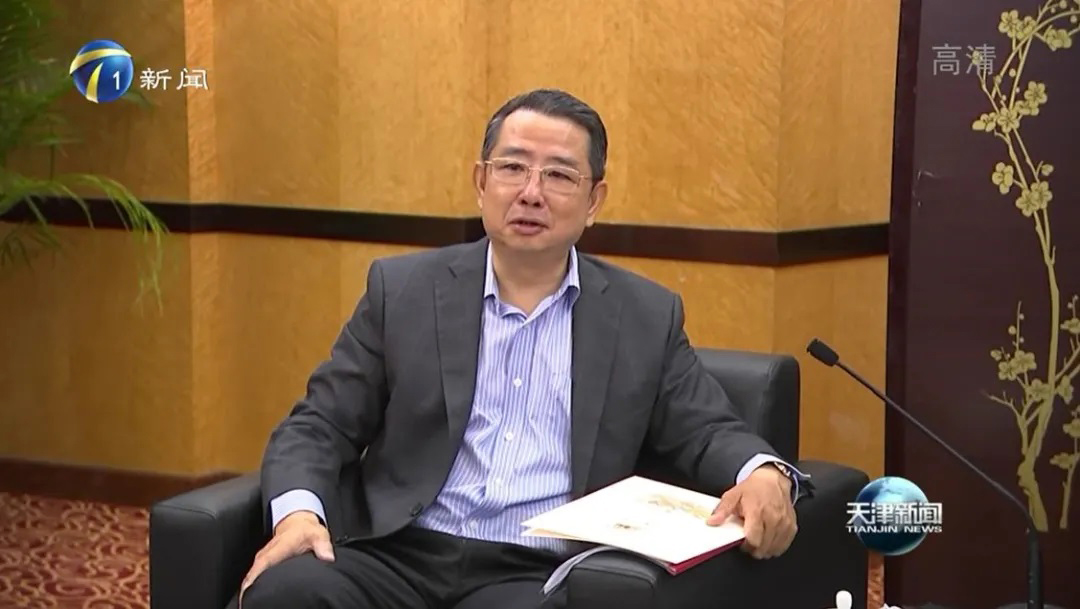 Over the years, thanks to the good business environment created by governments at all levels in Tianjin for enterprises, the financial and industrial business of Far East Horizon have gradually taken root and developed rapidly. With the formation of an integrated business layout covering financial lease, inclusive finance, commercial factoring, asset business, equity investment, equipment operation and hospital operation, Far East Horizon has steadily remained in the front row of taxpayer enterprises in Tianjin for years.

Maintaining Strategic Focus and Adhering to the Original Intention

At the discussion, Mayer Liao Guoxun listened to details of Far East Horizon's strategic planning, development history, business layout, etc. And Mayer Liao commented, it is rare for an innovative financial company to always insist on serving industrial entities, and admirable for Far East Horizon to fulfil its social responsibility as an enterprise at the anti-epidemic battlefront in various aspects; and these are the foundation of the steadfast cooperation between Far East Horizon and Tianjin.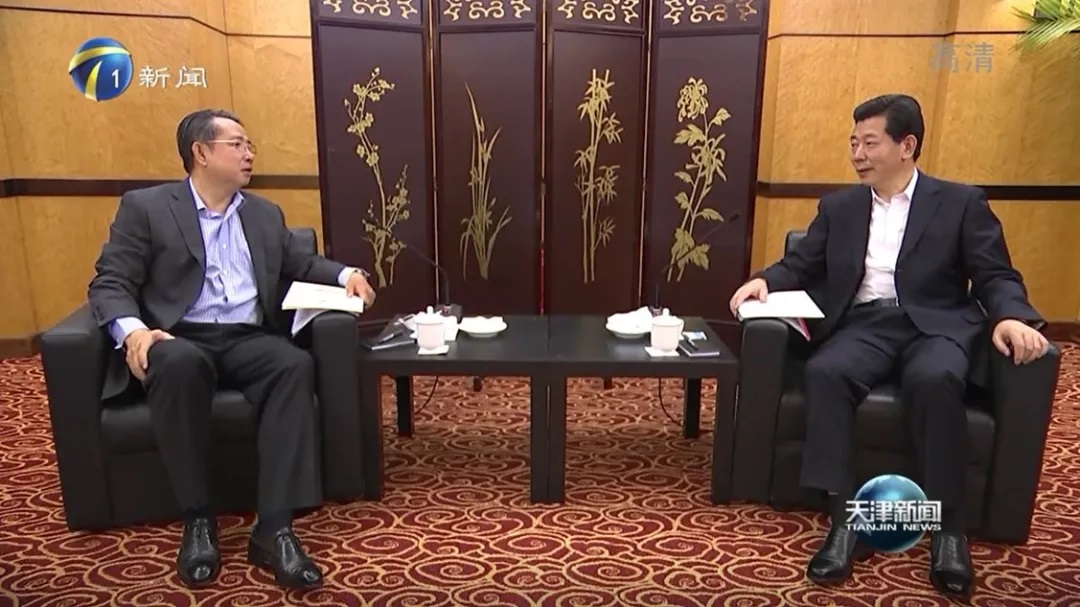 President Kong Fanxing expressed, in about 2 decades since moving south, Far East Horizon has always adhered to the original intention of serving the real economy, with "playing the policy game or harassing the people," and gradually evolved from a supporter to a participator of industry. In the future, it will continue to uphold the mission of "gathering global resources to help Chinese enterprises" and embrace regulation and compliant operation, to give play to the advantages of finance-industry synergy, and contribute its strength to development and upgrade of China's industry.

The meeting was also attended by government leaders including Meng Qingsong (Member and Secretary General of the Party Group of the Municipal People's Government of Tianjin), Sun Hujun (Deputy Director of Tianjin Development and Reform Commission), He Zhineng (Deputy Director General of Tianjin Bureau of Commerce), Yang Liu (Secretary of the Party Committee and Director of the Administrative Committee of Tianjin Dongjiang Free Trade Port Zone) and Li Gongliang (Deputy Director of the Administrative Committee of Tianjin Dongjiang Free Trade Port Zone), and Far East Horizon's leaders including Wang Mingzhe (Executive Director and CFO of Far East Horizon), Zhang Chunyu (General Manager of Horizon Construction Development) and Xu Huibin (General Manager of the Strategy Center of Far East Horizon).