Far East Horizon's 2022 Annual General Meeting Successfully Convened in Hong Kong
On June 8, the 2022 Annual General Meeting of Far East Horizon Limited (03360.HK) was successfully convened at The Ritz-Carlton, Hong Kong. The meeting was hosted by Mr. Kong Fanxing—Vice Chairman, Executive Director and CEO of Far East Horizon, and attended by Mr. Wang Mingzhe—Executive Director and CFO of the Company. At the meeting, the shareholders voted on resolutions one by one, and all resolutions were passed.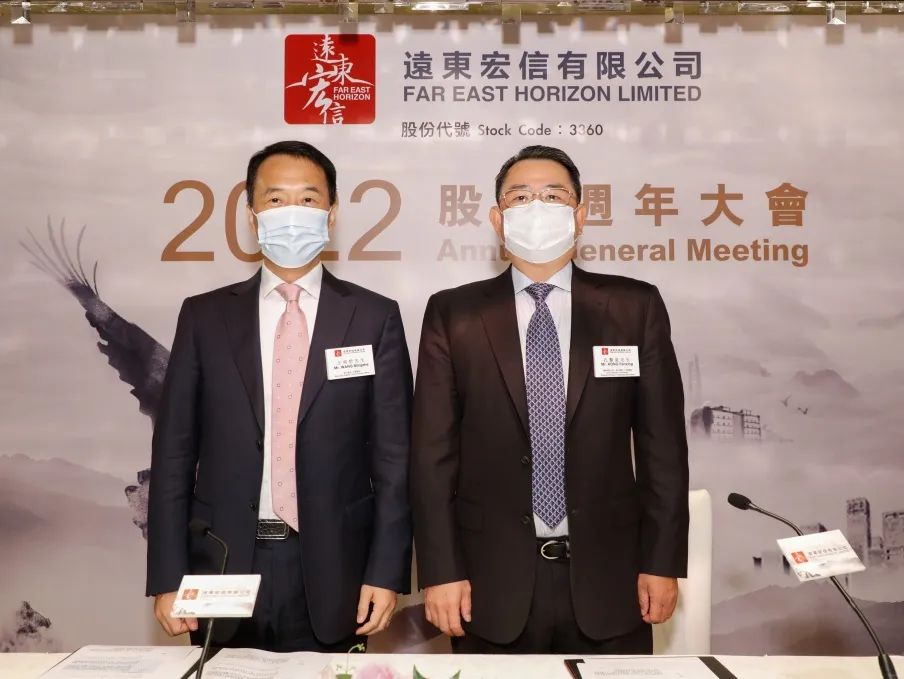 Picture: Vice Chairman, Executive Director and CEO Kong Fanxing (right) and Executive Director and CFO Wang Mingzhe (left) together attended the annual general meeting in Hong Kong


In the first half of 2022, while the coronavirus pandemic continued to wreak havoc throughout the world, China sustained repeated outbreaks of COVID-19. The growing complexity and severity of the external situation has posed many challenges for smooth and stable economic operation. Guided by the "finance + economy" strategy, Far East Horizon maintained its perseverance and continued to enhance its ability to serve the real economy. According to its result announcement, Far East Horizon has further improved its value creation, as its operating income in Q1 rose more than 15% YoY and the proportion of profits attributable to common shareholders increased by nearly 20%; meanwhile, Far East Horizon has kept optimizing its financial structure, with income from non-traditional business accounting for almost 40%.
Since the middle of March, the unexpended COVID-19 outbreak in Shanghai and other regions has involved a wide range of area and lasted a long time, which constitutes an unprecedented test for business operation. Thanks to its insistence on mode iteration, Far East Horizon has strived to achieve periodic complementation through well-coordinated and inter-connected integrated services. Furthermore, its continuously enhanced system flexibility in transformation has increased its sensitivity to environmental changes, and its nationwide business network and the operating mode featuring the localization of front-line teams have also prepared it well for the impact. With clam thinking and rational judgement, the leadership of Far East Horizon led its staff to face difficulties head on and go all out to ensure the orderly operation of the Company and provide efficient services to clients continuously.

As a conglomerate spanning across finance and industry, since its listing on the main board of HKEX in 2011, Far East Horizon has always adhered to the strategy of development driven by "finance + industry", and insisted on delving into the industry to maintain steady development, actively fulfilling its social responsivities and continuing to improve its value creation.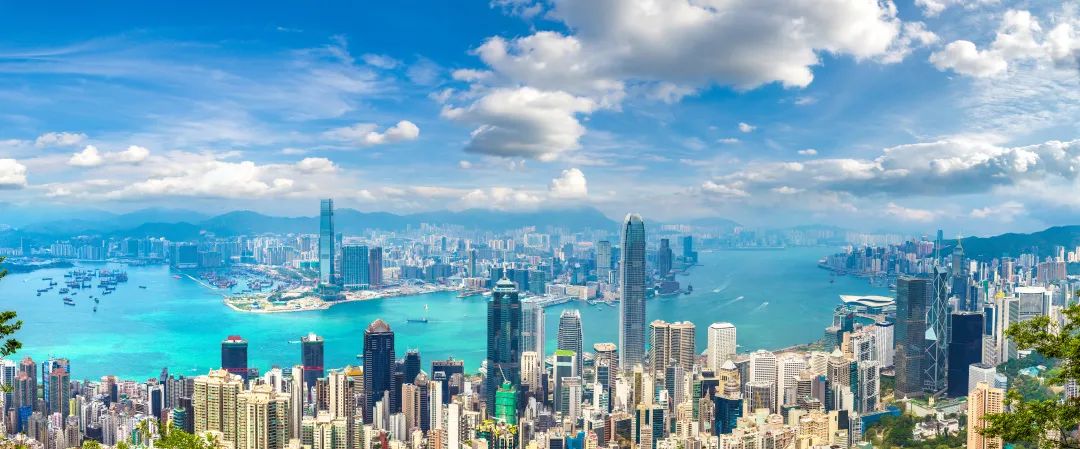 2022 is the 25th anniversary of Hong Kong's return to China, and the attendance of Company's leadership at the annual general meeting in Hong Kong (which is the first time since the outbreak of pandemic in 2019) shows that Far East Horizon highly values Hong Kong's capital market and its shareholders. In the future, based on the global resources integrated at its Hong Kong headquarters, Far East Horizon will keep striving forward to create values for its development and various parties involved.