Far East Horizon's Report on its Green Development Achievements on the National Low-carbon Day
The 2022 National Low-carbon Day came with the slogan "Implement carbon peaking and carbon neutrality; co-construct our beautiful home." As a "finance + industry" conglomerate devoted to China's basic industries, Far East Horizon (03360.HK) has taken active actions at the new development stage to strike a balance between development and emission reduction as well as the relationship between short-term and mid- to long-term and development.

Far East Horizon's climate change management is based on the requirements of advanced standards and protocols both at home and aboard. Guided by the ESG strategy and following the Task Force on Climate-related Financial Disclosures (TCFD) framework requirements, Far East Horizon perfects its organizational management structure, evaluates its own climate change risks and opportunities, makes active efforts to develop its climate change strategy, clarifies the goals and targets of climate change, and continues to improve the results of corporate environment and sustainable development management. In 2021, Far East Horizon scored "B+" in its first CDP climate change rating, which sufficiently attests its capability and resolution to practice "carbon peaking and carbon neutrality."

Today, let's find out the green energy contributed by Far East Horizon.
Green finance is an important channel for realizing the goal of "carbon peaking and carbon neutrality." In 2021, Far East Horizon provided financial support for the green transformation and development of the society through measures including issuing green asset-backed securities ("green ABS") and sustainable development bonds, signing green club loan agreements, and investing in PPP project to support energy conservation and emission reduction, thus contributing its strength to the construction of ecological civilization and an environmentally friendly society.

Green bonds supporting the green industry
Issuing green ABS
In April 2021, Far East Horizon issued the 2021 Far East Phase IV (green) asset asset-backed securities worth 3.089 billion yuan, with underlying assets covering 42 green projects including photovoltaic power generation, solar power generation, urban landscape greening and sewage treatment, to practice the philosophy of green development and serve the sustainable development of real economy.

Sustainable development bonds
In November 2021, Far East Horizon successfully issued China's first sustainable development bonds worth 150 million yuan, with funds raised for supporting sustainable development goals including climate action, health & well-being, social equity, decent work and clean drinking water, benefiting people including the elderly population, rural residents, people with less education and the unemployed population.

Green club loan agreements
In June 2021, Far East Horizon successfully signed overseas green club loan agreements worth 450 million US dollars in total with nine banks, including SMBC, CTBC Bank, China Everbright Bank, Standard Chartered Bank, OCBC Bank and Industrial Bank. The uses of loans involve renewable energy, pollution treatment, efficient energy, and so on.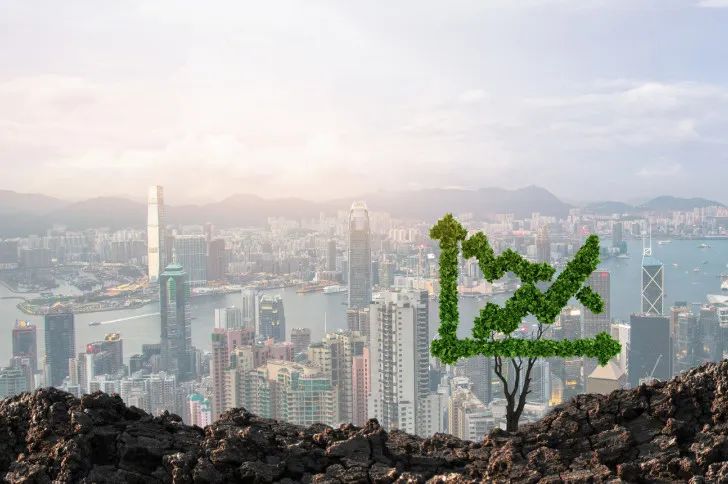 PPP project supporting social emission reduction

The specialized platform of Far East Horizon in the field of infrastructure investment has implemented an energy conservation reconstruction project for existing residential buildings in Taiyuan, Shanxi Province, which benefits about 300,000 people in over 600 residential areas throughout six districts of Taiyuan and covers about 10.01 million square meters of building area. After reconstruction, the heat preservation and insulation effect of those residential buildings is improved, which helps to maintain stable room temperature, promotes comfortable living by keeping the buildings warm in winter and cool in summer, and reduces the use of cooling equipment such as air conditioner in summer, thereby effectively cutting down power consumption.
According to plan, the reconstruction project that has begun in 2020 will be completed by 2022. Upon completion, it is estimated to save 211,800 tons of standard coal per year, and derive an annual income of 161 million yuan from energy conservation. Since the project began, it has received a high level of attention from mainstream media such as Xinhua New Agency, CCTV and Sina, with recognition and approval from the broad masses.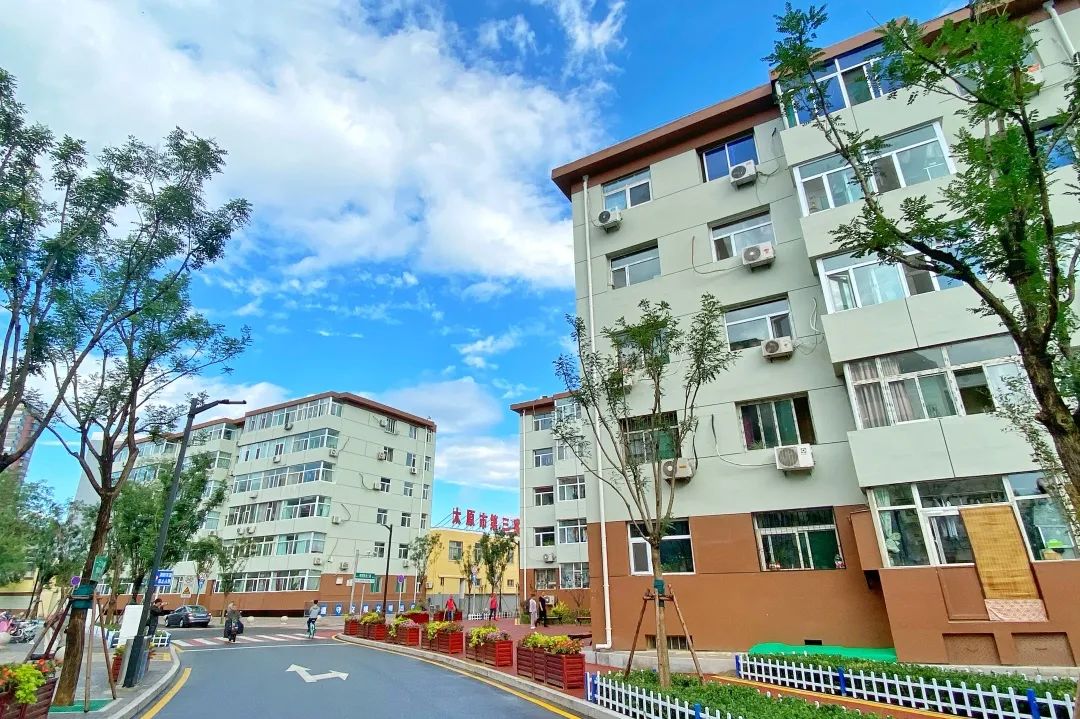 Far East Horizon maintains the sustainable operation of industry on the basis of low-carbon operation. It continues to practice low-carbon operation and explores a new path for low-carbon industry development by a series of ways including perfecting its greenhouse gas emission accounting, planning its net-zero emission target, carrying out low-carbon actions, promoting green transformation, and so on.
Perfection of greenhouse gas emission accounting system

Following the standards of GHG Protocol, Far East Horizon has carried out greenhouse gas identification and accounting in over 150 units/projects of the Company according to the law of operation control rights. To guarantee the truthfulness and reliability of accounting data, the Company released the Specifications for Environmental Index Accounting and Reporting Management, developed an internal platform for reporting accounting data and conduced multiple internal trainings, so as to ensure the accuracy of greenhouse gas accounting results.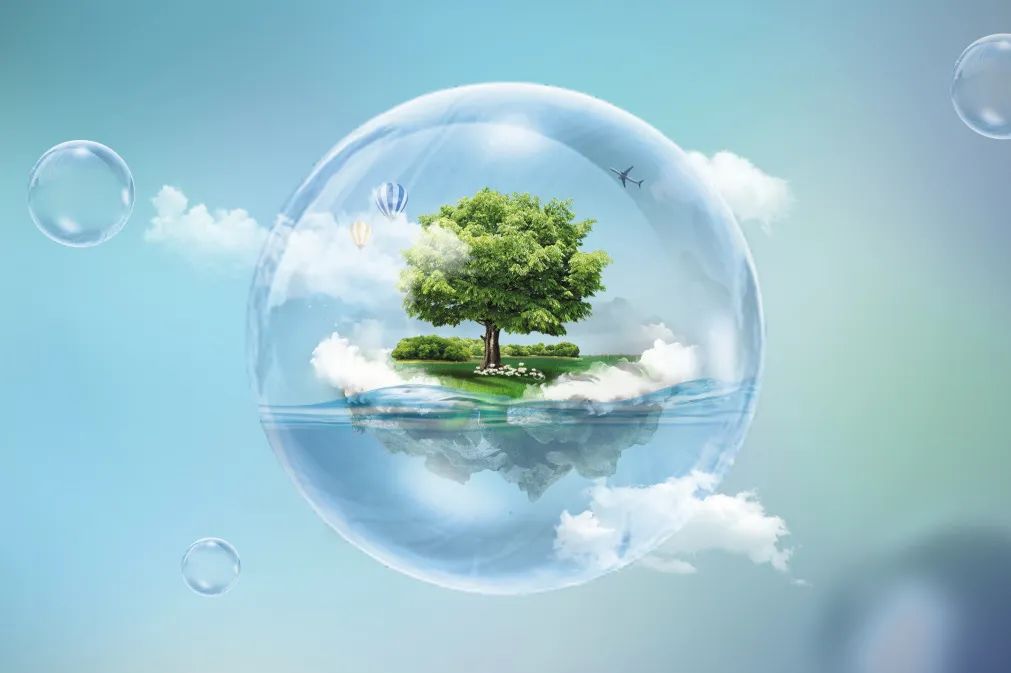 Conduction of low-carbon actions

1. Conversation of energy and resources is of top priority for "carbon dioxide peaking" and "carbon neutrality" in full implementation of the new development philosophy. Based on its own industry characteristics, Far East Horizon has carried out energy conservation and emission reduction work in many aspects .

Office operation
In the Far East Horizon Plaza in Shanghai, escalators are controlled with inductive sensors to achieve automatic deceleration when unused; LED light is used for illumination, and a smart lighting control system is used for the basement parking garage to turn on and off the light for parking spaces and lanes at different time intelligently, thus effectively reducing the building's energy consumption: a low-carbon office initiative is launched for its staff, and detailed management rules and regulations are developed, which explicit require the staff to turn off the computers and switch the power off when coming off duty and continue to improve the energy efficiency level of operation.

Shipping emission
Ocean freight business is one of the important sources of global greenhouse gas emission. In 2022, in accordance with the requirements of the International Maritime Organization (IMO), Far East Horizon plans to complete EEXI computation and verification for every ship, and clarify each ship's energy efficiency compared to the baseline, so as to ensure conformity with the goal of "reducing the total amount of greenhouse gas emissions of the international shipping industry by at least 50% in 2050 compared to 2008 and striving to realize zero emission of greenhouse gas."

2. Clean energy development and use is one of the most important means of achieving carbon neutrality. Far East Horizon makes active efforts to develop clean energy, and exploits multiple methods to reduce its own and the value chain's use of non-fossil energy.
Horizon Healthcare promotes the use of green power
Meizhou Tieluqiao Hospital is a secondary general member hospital of Horizon Healthcare—a large platform of Far East Horizon for social capital running hospitals. In response to the requirements of the national goal of "carbon peaking" and "carbon neutrality," the hospital evaluated its own energy structure and installed distributed photovoltaic power generation equipment. From early 2017 to the end of 2021, photovoltaic power has accounted for 10% of the total power use of Meizhou Tieluqiao Hospital, providing effective support to its own emission reduction target.

Pizhou Dongda Hospital and Binhai Xinrenci Hospital, another two member hospitals of Horizon Healthcare, have improved their air conditioning efficiency and saved energy with the use of geothermal heat pumps. The actual power consumption of operation is 70% of coal heating, 30% of electric heating, and 25% of oil heating, and the air conditioning cost for cooling in summer is reduced by 30% than traditional air conditioning.

Horizon Construction Development promotes the electrification of leased equipment
After analyzing its green and low-carbon development strategy, Horizon Construction Development—an integrated equipment operating service provider of Far East Horizon—has found through evaluation that the fossil energy use of leased equipment will emit a considerable amount of greenhouse gas. To better help clients realize low-carbon transformation, Horizon Construction Development actively carries out electrification of leased equipment and upgrading and updating to clean energy. As of December 2021, the proportion of electrical equipment has reached 87% at Horizon Construction Development, among which the electrification rate of aerial scissor lift is as high as 99%.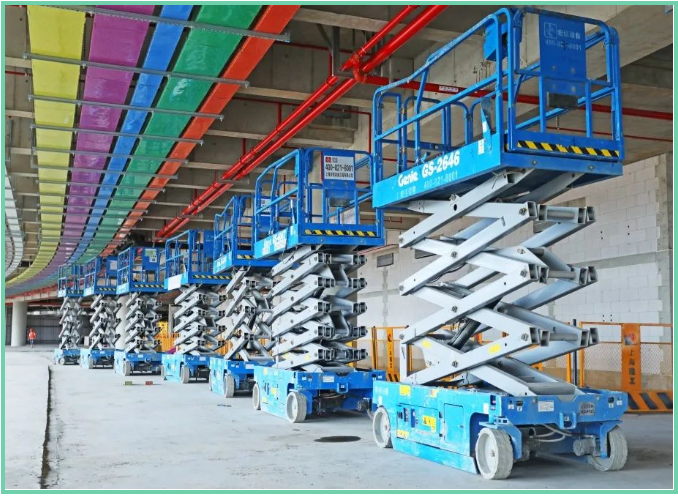 ESG
Low-carbon actions require unremitting effort. Far East Horizon will continue to evaluate the risks and opportunities of climate change, further clarify its own climate change strategy, develop scientific carbon targets, plan a zero-carbon development path, strive to develop green finance, and integrate climate change management into multiple aspects of corporate governance; meanwhile, it will strengthen exchange and cooperation with external parties, support the green and low-carbon transformation of China's industry and its value chain through the integration of finance and industry, and contribute to the realization of the goal in the Paris Agreement to limit global warming to well below 1.5 degrees Celsius.