Far East Horizon Entered Fortune 500 China for the 7th Consecutive Year
Recently, the Fortune 500 China 2020 List was released. With its outstanding comprehensive strength, Far East Horizon (03360.HK) entered the list for the 7th consecutive year, ranking No. 367. In the "diversified investment, finance industry" sector, it ranked No. 9.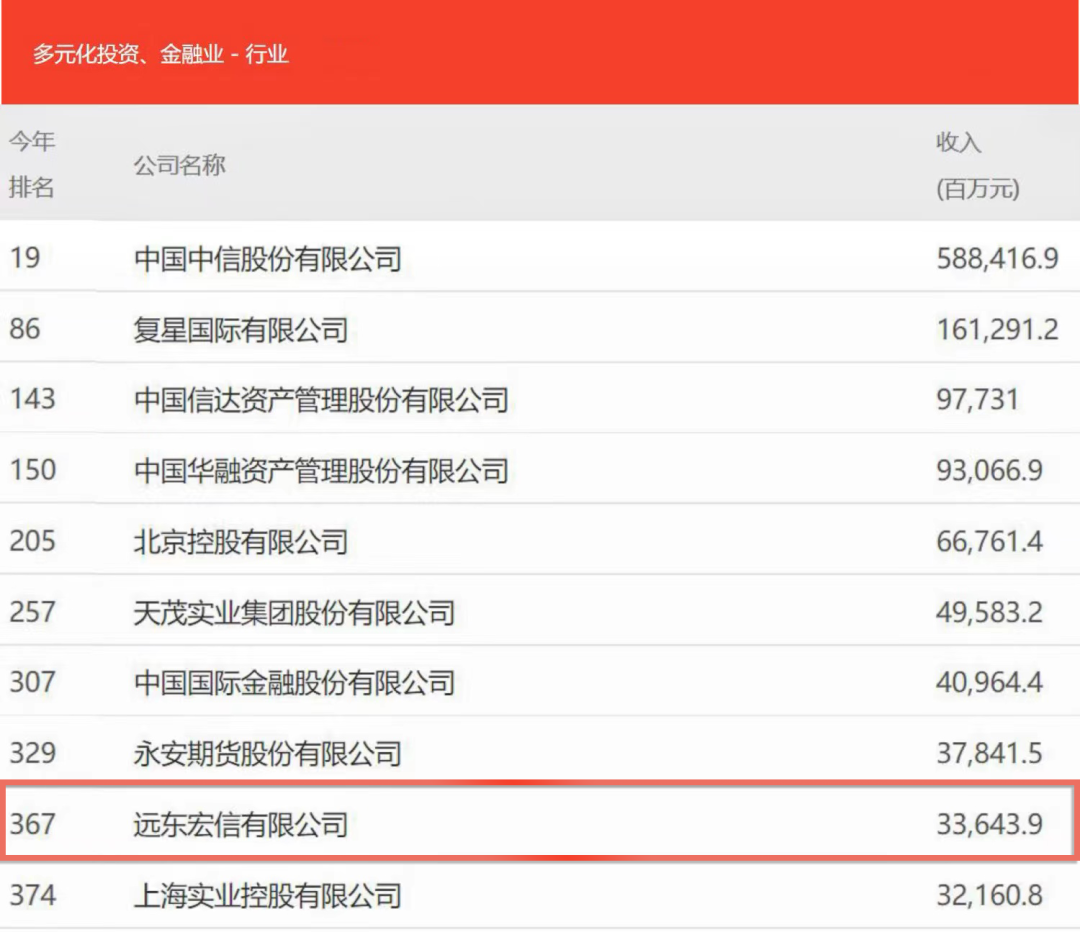 Screenshot from Fortune China
It is known that the Fortune 500 China List covers all Chinese companies listed at home and abroad. Based on information officially disclosed by listed companies at various stock exchanges, it is an authoritative list to measure the strength and performance of listed Chinese enterprises, and therefore attracts much attention from the capital market.

This list has examined and weighed the performance and achievements of the largest listed Chinese enterprises worldwide in the past year. Compared to the list of the previous year, both the revenue and net profit of listed companies have improved greatly this year. In 2021, Far East Horizon achieved an operating income of 33.5 billion yuan, and continued to optimize its financial structure; with pretax profit exceeding 10 billion yuan, its profitability hit another new high; the asset size of Far East Horizon reached 335.9 billion yuan, maintaining a steady growing trend.

The sustained sound growth of its business performance is the results of the "finance + industry" strategy which Far East Horizon has insisted on over the years. In the first half of this year, facing the challenges brought by changes in the external environment, Far East Horizon scrupulously abided by the nature of enterprise and sought certainty amid uncertainty, with timely adjustments made according to the changes of situation, to keep in pace with the environment at all times and realize the continuous upgrade of its strategy connotations in the new era.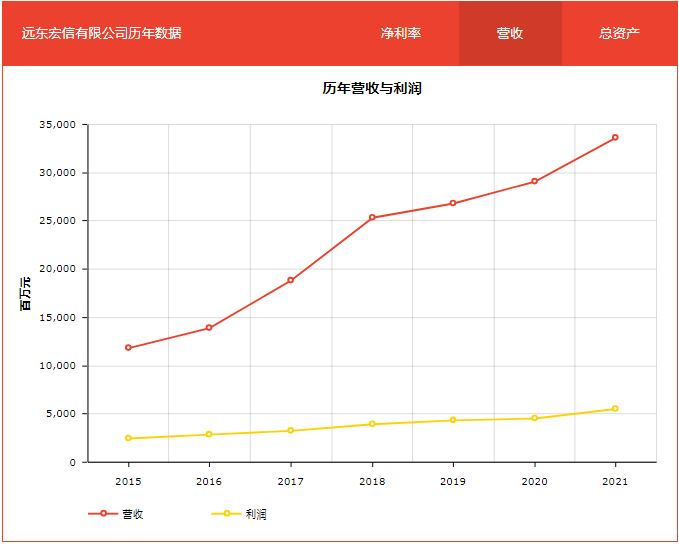 Screenshot from Fortune China
The fact that Far East Horizon made it to the list again means its value creation and development tenacity have once again bene recognized by international authority. Previously, Far East Horizon has also been included in the Forbes Global 2000 List 2022, ranking No. 1412. Thus, it has entered the list for 6 consecutive years.