【Far East Clustering Force】One-of-a-Kind "Private Board"— Far East Horizon's New Initiative for Collaborative Empowerment
Stay in tune with changes in the environment; make timely adjustments according to client needs. In the current climate with co-existing opportunities and challenges, Far East Horizon continues to perfect resource organization and operation methods, upgrade products and services focusing on client needs, and strives to form unique value discovery and value creation.

Guided by its important strategy, the entire group ranging from its Hong Kong headquarters to Shanghai and Tianjin operation centers and then to offices in nearly 30 core cities throughout China actively responds to the call of "differentiated, innovative and coordinated development" through vertical linkage and horizontal collaboration. Far East Horizon actively constructs an innovative "private board" communication platform for its offices across China, guides different departments to share credit standing and respectability, realizes integration and interconnections of business segments and product services across various regions, and systematically satisfies the comprehensive needs of clients.

Since August 2021 when its official operation began, Far East Horizon has held 334 meetings and accomplished 361 customer collaboration service projects cumulatively in just a year, and the "private boards" of its offices across the country have further implemented and deepened the idea of "twisting steel wires to steel wire rope." Based on the resource integration advantages of Far East Horizon as a leading enterprise in this industry, the "private boards" have promoted the exchange and upgrade of urban industry services, gradually realized the additional value of serving urban upgrade for the government, and developed multi-dimensional resources for bricks-and-mortar enterprises to delve into the industry, so as to improve the company's comprehensive abilities to serve the market, the industry and enterprises in an all-round way.
Strategic Guidance: Serve Business Upgrade with Coordination and Collaboration
With the continuous promotion of Far East Horizon's "finance + industry" strategy, under the integrated coordination and planning of the group's Strategy Center and Administration Center, the "private board" communication platform of Far East Horizon offices, as an important link of constructing an innovative collaborative model, has become an effective link between diversified local market needs across China as well as an important carrier to upgrade the group's coordination and collaboration service business. Through the "private boards" of its offices, Far East Horizon breaks the industry barrier between financial service and industry operation, and integrates product services including financial lease, inclusive finance, commercial factoring, asset business, equity investment, equipment operation and healthcare. With the comprehensive application of "private board" in business scenarios such as big infrastructure, equity-debt linkage and supply chain, Far East Horizon continues to improve its collaboration ability, stimulate its collative efficiency and create synergy value. While various business directions advance side by side, it offers customers with diversified solutions and improves customer satisfaction continuously.
Distribution Map of Far East Horizon's Offices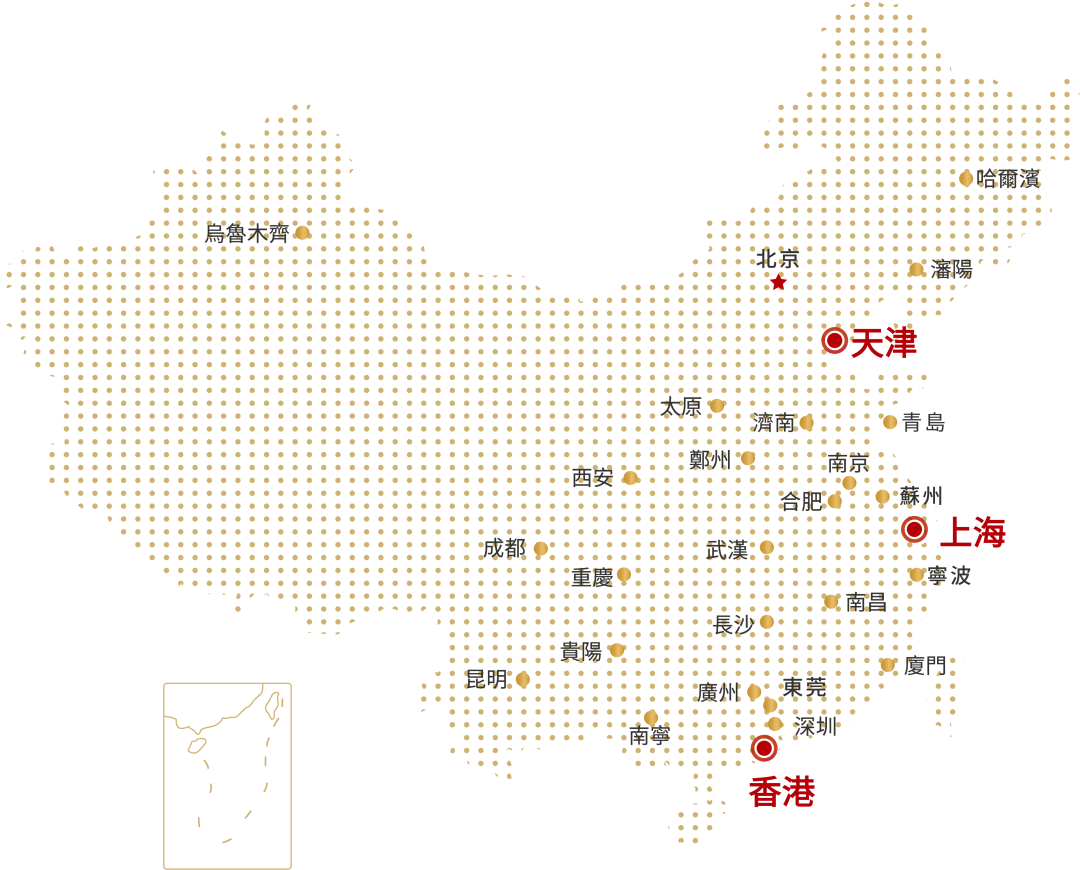 "Provide boards" of offices link up diversified local market needs
Real Actions: Realize Effectiveness and Efficiency with Active Interactions

Surrounding the development strategy of "serving city upgrades and industrial upgrades," the "private boards" of Far East Horizon's offices carefully analyze specific coordination issues in customer services and see through the surface to reach the core by establishing an interactive platform for online group communication and offline meetings or activities. After sufficient communication and discussion, the "private board" finds out a feasible solution and spares no effort to promote its implementation. The philosophy and approach of synergy advocated by the "private boards" of Far East Horizon's offices are proved in a great many practical project cases.

Integrated solution:Financial lease + Asset business + Equipment operation

Project background
The park where A Group is located faces bankruptcy and liquidation due to poor business management. Nevertheless, because of the many disputes relating to the bankrupt enterprise's credits and debts, the solution is still unsatisfactory after coordination between A Group and other interested parties, which has affected the overall development and construction of the park.

Coordinated Services
After learning about the dilemma of related parties through communication with A Group, the business team of Far East Horizon visited many local banks and the administrative committee for further investigation, and then proposed that with the coordination of Far East Horizon's asset business and financial lease business, through the marketization of financial services, it can balance the interest of creditors, save the cost substantially, and put an end to the "persistent ailment" in the development of the park.

Eventually, after multiple rounds of in-depth exchange of views, the business team of Far East Horizon came up with a solution: at the present stage, coordinate financial release with asset business and utilize the asset business team's operating ability and professional service ability in bankrupt reorganization and investment to solve the bad asset issue of enterprises in the park targetedly, and satisfy the demand of park enterprises for working capital through credit extension for leaseback financing. In the future, considering the actual demand of the park for a large number of infrastructure projects annually, Far East Horizon plans to provide relevant service support in engineering machinery and equipment leasing. Far East Horizon serves the current and future overall development and construction of the park efficiently through the linkage of three major business sectors, contributes to industrial upgrading with customized "finance + industry" integrated solution, and empowers healthy and stable industrial development in the park.

The achievement in effectiveness and efficiency can't do without the collaborative sharing of and case discussion on specialized product module conducted by Far East Horizon's financial lease business and asset business through various means including the "private board." By continuously strengthening the understanding of the financial lease sector's advantages in resources and the asset business sector's in asset value judgement and integration among various local departments, Far East Horizon can offer more targeted customized integrated solutions for clients efficiently in daily work.
Coordinated Linkage Continuously Promoted with More Empowerment Measures
The "private boards" of Far East Horizon offices pool wisdom, listen to advices and unify thinking. Closely following the strategic guidance, the "private boards" value new ideas, study new trends, analyze new situations and solve new problems, meanwhile carrying out coordinated work creatively. The coordination projects of various "private boards" are characterized by distinctive topics and constant innovations.
Chongqing Office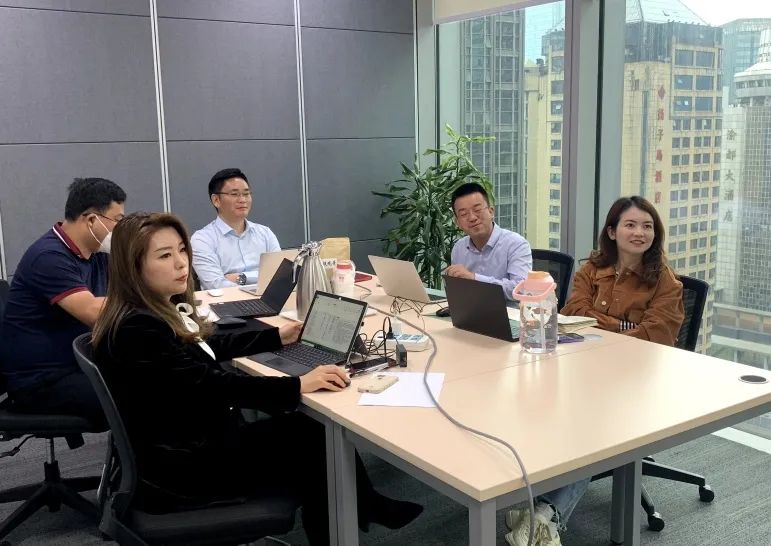 "Lease + equity" collaborative empowerment: promote resource complementarity with equity-debt linkage, and match different development stages of clients with integrated projects.

Nanjing Office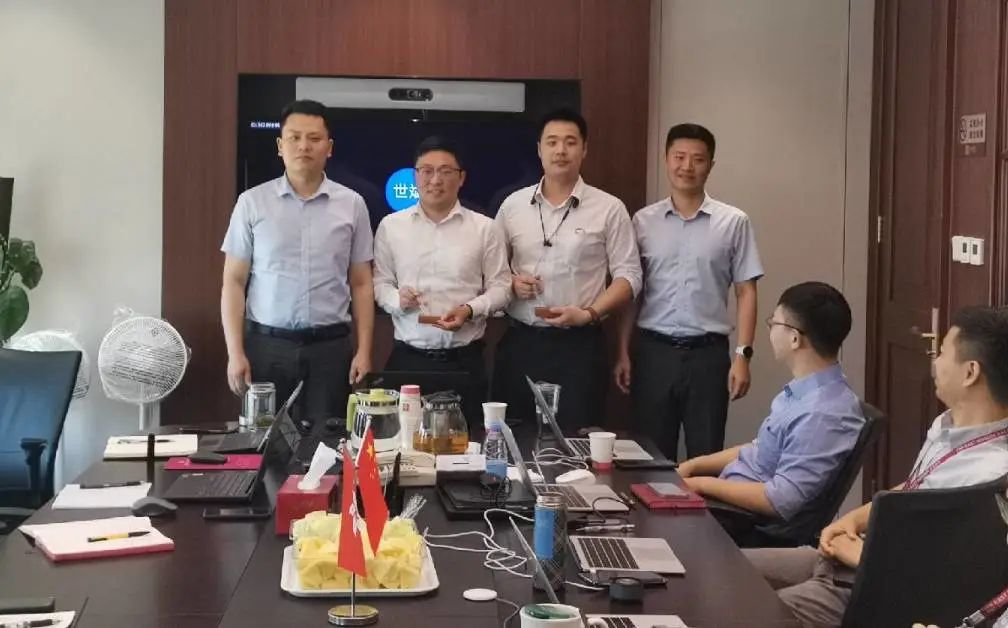 Commendation of persons in charge of "city cluster": construct an urban network interaction mode, and reinforce the coordination of market services of neighboring cities.

Zhengzhou Office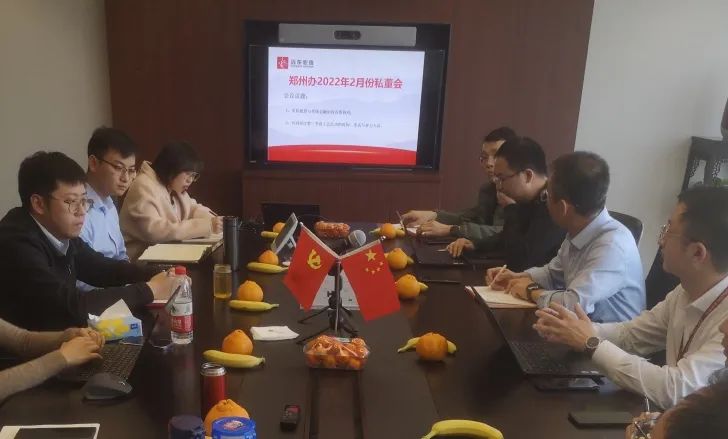 Coordination between infrastructure investment and financial lease: serve the comprehensive needs of clients bidirectionally with whole-industry-chain interactions from government to enterprise.

Jinan Office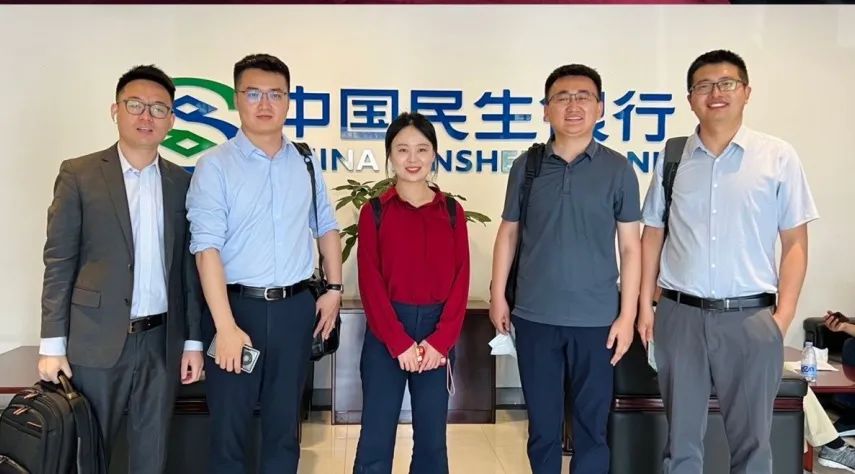 Deepening bank-enterprise cooperation: form a cross-departmental team to visit local banks, and improve customer service ability with coordinated efforts.
Where there is a will, there is a way. The "private boards" of Far East Horizon offices continue to reinforce the company's down-to-earth operating service ability, actively solve the core pain points of clients along the way, efficiently serve the daily needs of clients through business coordination, give full play to the comparative advantages of Far East Horizon's "utilization + industry" strategic mode, continue to reform and innovate resource utilization methods, and join hands with clients to make a development blueprint for the future.

Fly higher and farther with shared wings