President Kong Fanxing 's Employee Research Trip to Hong Kong
2022 is the 25th anniversary of Hong Kong's return to the motherland. Guided by China's 14th Five-Year Plan and Long-Range Objectives for 2035, the implementation of national strategies including "One Belt One Road" and the construction of the Guangdong-Hong Kong-Macao Greater Bay Area has brought major strategic opportunities to Hong Kong. After marching forward through trials and hardships for 25 years, this lustrous pearl is now radiating even more dazzling splendor.
On August 30, Vice Chairman, Executive Director and CEO of Far East Horizon Kong Fanxing and his party went to the Hong Kong headquarters for research and symposium, which is his second employee research trip to Hong Kong this year. President Kong expressed that, surrounding the Company's strategy of "backed by the mainland and headquartered in Hong Kong with influence extended to reach Southeast Asia," the Hong Kong headquarters and the Overseas Business Department should seize new opportunities, give play to the role of Far East Horizon as a bridge and window connecting the mainland with the rest of the world, rally the forces and begin all over again.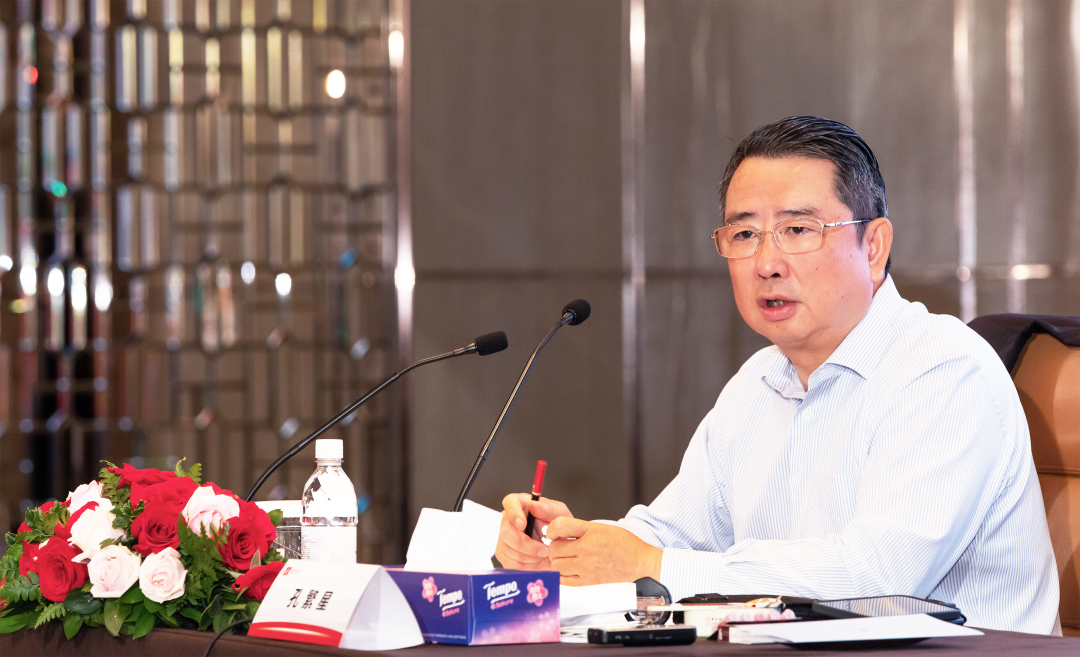 The research symposium was attended by Assistant President and General Manager of Strategy Center Xu Huibin, Vice President and General Manager of Overseas Business Department Zhang Ye, Deputy General Manager of Overseas Business Department Huang Long, Deputy General Manager of Operation Center Dai Yong, General Manager of Capital Center Shen Liwei, General Manager of Human Resources Department Zhang Yan, etc.
New strategic positioning
Imperative like the Company's relocation to Shanghai
President Kong pointed out at the symposium that the Company's strategy of "backed by the mainland and headquartered in Hong Kong with influence extended to reach Southeast Asia" as well as its business adjustment in Hong Kong are both strategic decisions based on a comprehensive analysis of the Company's own development, changes in the external development and the importance of Hong Kong. Just like its relocation to Shanghai, this is Far East Horizon's strategic logic for the new age, and we must uphold it unswervingly.

Backed by the mainland
Far East Horizon has covered the mainland industrial structure by traditional business, new business and industrial business with an extensive scope of industries and considerable depth of industry chain. Backed by a nationwide business service network with nearly 30 offices and over a thousand employees distributed throughout mainland China, the Company has brought its customer service and asset management abilities to a certain level.
President Kong said that Far East Horizon has gradually established a business landscape in tune with the domestic economy, which shall be upgraded and adjusted in time according to changes in the environment; through the integration of services and the transition of operations inclined to investment banking, it will further delve into industries and regions, serve corporate clients consistently, and support the high-quality development of real economy.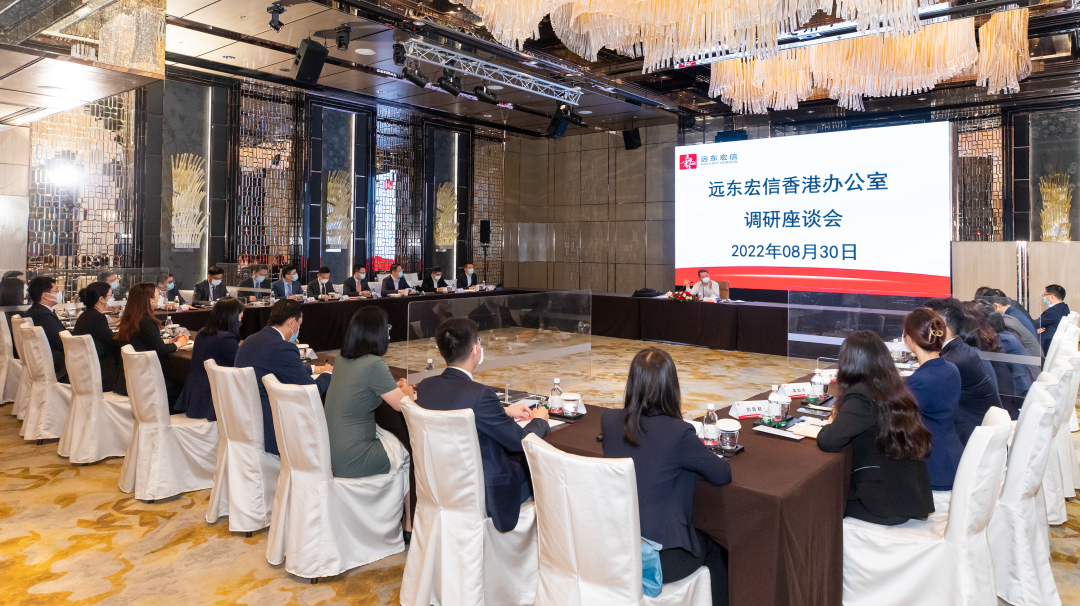 Headquartered in Hong Kong
With the continuous expansion of its inland business scale and the constant improvement of its business overage and depth, Far East Horizon must go aboard for broader development space in the longer term.
President Kong pointed out that, as General Secretary Xi mentioned in his speech celebrating the 25th anniversary of Hong Kong's return to China, Hong Kong has the unique advantage of "backed by the motherland and facing the world." While acting as a bridge and link connecting China and the world, the Company's Hong Kong headquarters and Overseas Business Department will not only become a window for the capital of mainland enterprises and industries and even all clients of Far East Horizon to reach out to the world, but also a window for overseas clients to allocate their resources to mainland China.
Influence extended to reach Southeast Asia
Thanks to a diversity of excellent talent and advantages including an internationalized system and free movement of capital, Hong Kong has become a transfer station for global and particularly Southeastern resources. At the development stage of "globalizition of resources, globalization of operation," Far East Horizon should seize the momentum and grasp the new hotspot of global economic growth.

New business coordination
Coordination between "left foot" and "right foot"


What's the future of overseas business? According to President Kong, as one of the strategic breakthrough points of the Company, overseas business plays an important role in its long-term strategy, and the strategic expansion of its overseas business is also aimed at further widening the Company's strategic layout.

At present, the Overseas Business Department is under remodeling, which includes the remodeling of operating system, business logic and even investment philosophy. In the future, the core task of the Overseas Business Department is to establish business capacity compatible with the operation rules of Hong Kong's capital and financial market as well as the characteristics of inland business, master this special operation model, and offer clients solutions to the integration of domestic and overseas operations.
For example, the "right foot" mainland business must be coordinated with the "left foot" overseas business, to give full play to the Company's advantages in mainland China, thus realizing the next strategy—based in Far East Horizon, and go global from Far East Horizon.
President Kong emphasized that opportunities and risks exist side by side. After over 20 years of continuous improvement, the Company has established a relatively mature risk and asset control system for its inland business, and even developed "muscle memory." Nevertheless, when it comes to overseas business, it still has to learn about its risk forms, risk factors, evolution mode, legal framework and asset repair methods, and gradually work towards perfection through practice, which is also one of the core capabilities required for the future overseas business.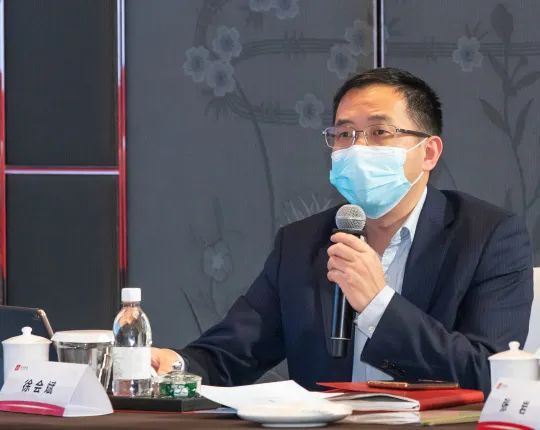 △Assistant President and General Manager of Strategy Center Xu Huibin speaking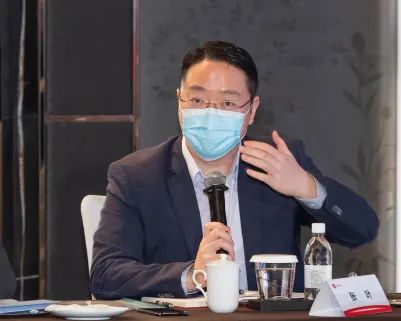 △Vice President and General Manager of Overseas Business Department Zhang Ye speaking
New talent concept
Internationalization of talent and diversification of culture
How to assimilate talent with different cultural backgrounds and working languages at the new stage of international development? President Kong answered that the Company strives to create a fair, just and open environment and a diversified talent structure, with employees from all round the country, including a lot of overseas returnees.
Far East Horizon is an adaptive organization with open culture. Rather than pretending to be inclusive, our operation and manpower allocation follow up wherever our business goes. In Hong Kong, we hope to take on the color of the natives, establish a local operation mechanism, and evolve into a carrier of diversified culture.
At present, according to the characteristics of overseas business, Far East Horizon has allocated local human resources to form an internationalized talent team with diversified cultural backgrounds, and will continue to construct an excellent talent structure and a market-oriented talent mechanism, so as to inject vigor into business development.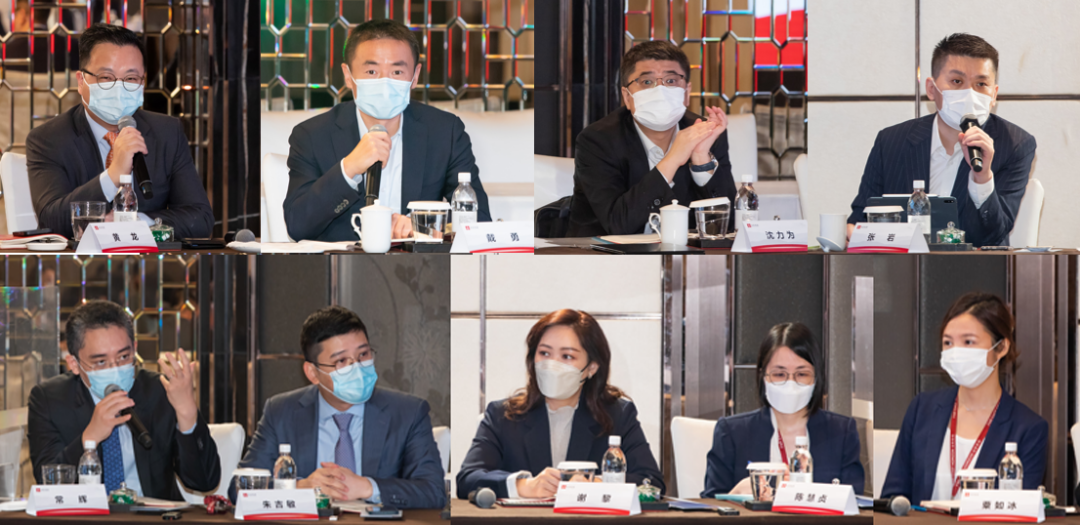 As encouragement for colleagues at the symposium, President Kong urged: as the founding team to remodel the overseas business, we must keep exploring and strive to blend in with greater patience and more responsibilities, grasp the new opportunity of the Company's strategic development, and develop overseas business into yet another strong pillar of Far East Horizon.