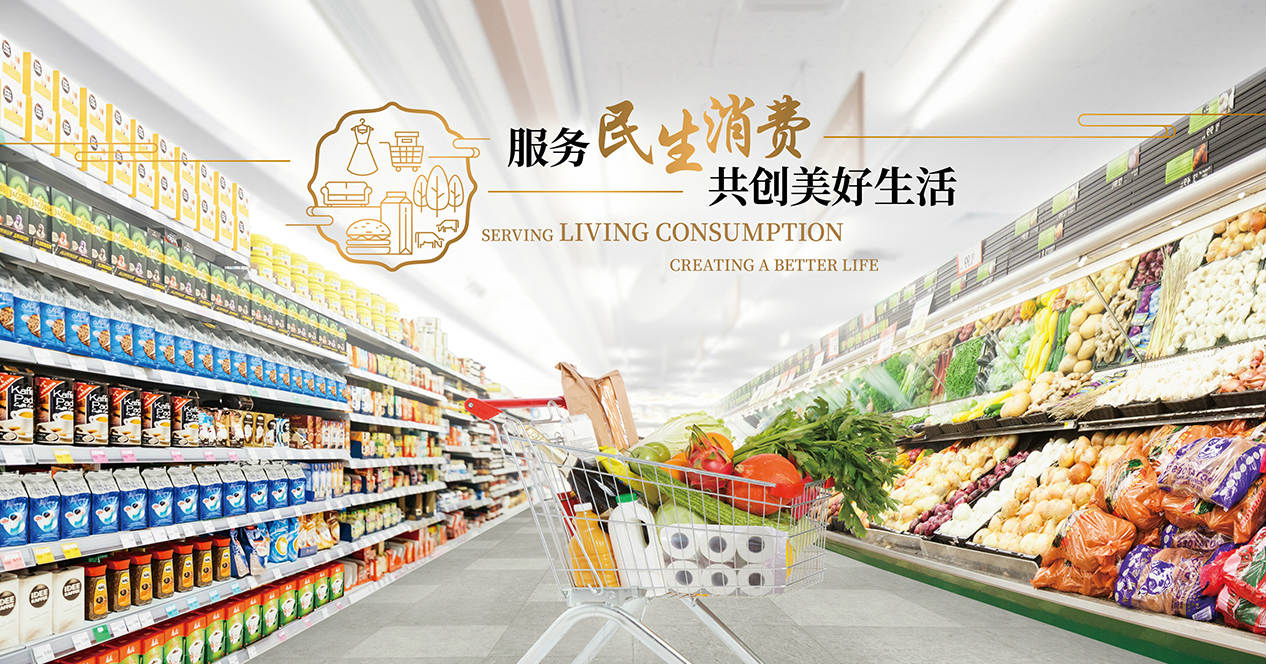 Livelihood & Consumption Department is committed to providing services in the people-centered material consumption field. In response to the trend of consumption upgrading, the department provides diverse financial solutions for the customers in various industries including textile and clothing, light industry manufacturing, food and beverage, trade and retail, agriculture, forestry, animal husbandry and fishery, packaging and printing with the aim of promoting the upgrading and development of China's consumer industry.
Business Introduction
Service Area

Packaging and Printing

Textile and Clothing

Food and Beverage

Agriculture, Forestry, Animal Husbandry and Fishery

Trade and Retail

Light Industry Manufacturing

Packaging and Printing : paper packaging, plastic packaging, printing, papermaking, etc.
Textile and Clothing : spinning, fiber materials, weaving, textile consumer goods production, etc.
Food and Beverage : high-end condiments, dairy products, snacks, healthcare food, drinking water and functional drinks, etc.
Agriculture, Forestry, Animal Husbandry and Fishery : seeds and feeds, livestock/poultry breeding, agricultural and sideline product processing, planting, forestry, etc.
Trade and Retail : offline supermarkets, department stores, online retail, etc.
Light Industry Manufacturing : furniture and wood processing, household ceramic products, medical consumables, rubber and plastic products, etc.

Major Customers

Packaging Companies

Printing Companies

Papermaking Companies

Spinning Companies

Food Companies

Packaging Companies
Printing Companies
Papermaking Companies
Spinning Companies
Food Companies
Beverage Companies

Animal Husbandry Companies,
Supermarkets & Department Stores
Artificial Board Plants
Wood Companies.etc

Scope of Application

Packaging

Agricultural Enterprises

Supermarkets and Shopping Malls

Packaging, printing, papermaking, textile, light engineering, food and beverage companies: production equipment purchase, etc.

Agricultural Enterprises : production material purchase, etc.

Supermarkets and Shopping Malls : new shopping mall construction, goods purchase, etc.
Case Sharing
A Listed Company
Project Background:
The company, listed on the domestic main board, made its fortune in the traditional manufacturing industry. It enjoyed a relatively stable industry position with a relatively stable operating situation and steady profits. It was involved in bank credit, bond issuance and targeted additional issuance. The company had cooperated with financial institutions for many years and maintained a good relationship with the government. In a certain year, the bond issuance market was in a downturn. As an AA entity, the customer needed to adjust its debt structure. Also, it needed to raise funds in a way that was suitable for the film and TV operator it had just acquired. The company hoped to open up a financing channel in the film and TV sector, while adjusting its debt structure to eliminate the impact the stagnant bond issuance market was having on it.
Solution:
Far East Horizon matched the company with funds according to its comprehensive credit line. As part of the capital consolidation for bond issuance at maturity, the textile equipment was used for cooperation in financial leasing. Far East Horizon helped the company adjust its debt structure; at the same time, relying on its unique advantages in the film and TV industry, Far East Horizon opened up a financial channel for the company and helped it establish cooperation with TV stations in the form of receivable factoring, enabling the company to broaden financing channel.
Core Value:
Relieve the pressure caused by bond issuance at maturity to meet the company's long-term funding needs, and open up a new financing channel to take advantage of Far East Horizon's resources to help the company grow better.
A leading Chinese pet food company
Project Background:
The company was a leading Chinese pet food company favored by external strategic investors such as KKR and Lenovo Legend Capital. To expand its production capacity and improve its product competitiveness, the company needed to spend more than 90 million yuan building a new automatic factory.
Solution:
Far East Horizon provided a 3-year comprehensive credit line, 100 million yuan, for the company. Also, relying on its own flexible products, Far East Horizon provided the customer, which remained in the pre-listing tutoring period, with an effective method for financial expense capitalization by specifying the use of funds in the contract and clarifying special accounts, winning high recognition from the customer. Far East Horizon also established leaseback cooperation with the customer on the premise that it still could obtain a working capital loan of about 100 million yuan from the bank.
Core Value:
Explore and effectively solve the financing pain spot of financial expense capitalization for the customer.
Featured Service
Industry Exhibition
For many consecutive years, Far East Horizon has been actively involved in various cutting-edge industry exhibitions in the customer industry, such as the Textile Industry Exhibition, All in Print China, International Rubber and Plastic Industry Exhibition and Household Paper Exhibition, etc. With years of accumulation in the industry, we are devoted to establishing communication and exchange platforms for customers with the aid of these exhibitions.