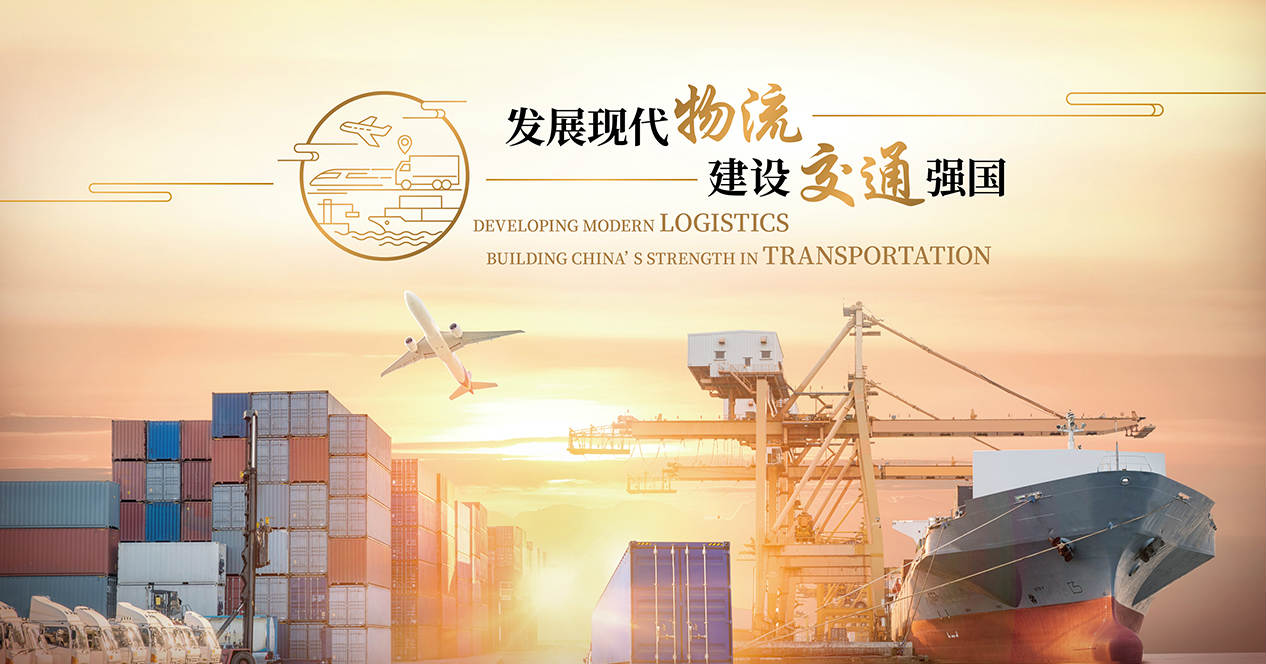 With promoting 'circulation' as its core, the Transportation & Logistics Department aims to provide custom services for customers in fields such as transportation and logistics, trade in goods and materials, wholesale and retail, and automobile business service. With innovative and diversified management practices, it persistently and effectively provides all-round financial services to customers. This promotes the upgrading and development of China's transportation and logistics industry.
Business Introduction
Service Area

Transportation Hubs

Logistics Services

Commercial Circulation

Transportation Hubs : railways, highways, airports, ports, logistics parks, wholesale markets, warehousing, grain depots, passenger stations, pipeline transport, etc.
Logistics Services : logistics, express delivery, shipping, railway transportation, air transportation, smart logistics, smart transportation, logistics big data, etc.
Commercial Circulation : wholesale and retail, bulk commodities, pharmaceutical circulation, automobile circulation, vehicle rental, vehicle storage and parking, etc.

Major Customers

Logistics Companies

Shipping Companies

Warehousing Companies

Highway

Port

Logistics Companies
Shipping Companies
Warehousing Companies
Highway
Port
Railway

Airport Operators
Professional Markets
Wholesale and Retail Companies
Vehicle Dealers
Vehicle Rental Companies, etc.
Case Sharing
A municipal civil airport
Project Background:
This municipal civil airport is the second largest airport in the province. In recent years, its average annual throughput has increased by more than 20%, achieving rapid development. The existing facility scale could hardly meet the needs of air transportation development in the city and the surrounding areas, making it urgently necessary to expand the terminal area and aircraft movement area. Also, the company therefore had to pays annually increasing subsidies to the airline company. During this rapid development process, the customer clearly needed to raise funds.
Solution:
Adhering to the idea of offering efficient and thoughtful service, Far East Horizon arrived at the customer site as quickly as possible and carried out a due diligence investigation to promote the fast implementation of the project. The project was approved only 1 week later. The five-year financial leasing for flexible use of funds greatly eased the pressure on the customer from its cash flow management, and Far East Horizon therefore won recognition and praise from the customer.
Core Value:
Fast and efficient in meeting the urgent need of the customer with wholehearted service rendered to the customer; long-term flexible funds, matching the customer's model and cash flow characteristics, achieving co-prosperity and co-development.
A high-standard warehousing company
Project Background:
The company was an enterprise listed on the Stock Exchange of Hong Kong and mainly engaged in high-standard warehousing business. It ranked among the top three in its sector in China with steady development. Benefiting from the rapid development of China's e-commerce industry, there is increasingly strong demand for high-standard warehouses in the market. Along with the expansion of its operation scale, the customer realized its single financing structure was an increasingly serious problem. Apart from financing through bond issuance, most of its funds had to be raised from the bank. So, the customer hoped to broaden its financing channels.
Solution:
Relying on its strong industry strength and solid professionalism, Far East Horizon showed the customer the advantages of financial leasing products in broadening financing channels and revitalizing fixed assets. At the same time, according to the high-standard warehousing industry's characteristics of 'large investment but small income', Far East Horizon urged the customer to realize the advantages of financial leasing products in supporting medium and long-term investment. Finally, with its worries dispelled, the customer cooperated with Far East Horizon on its first financial leasing project.
Core Value:
Provide professional support and broaden the financing channel.
A private shipping company
Project Background:
The company's shipping loan from the Deutsche Bank, US$70 million, was to mature, and the final repayment amount was high as US$2.52 million. The customer wanted to borrow funds from Fast East Horizon for a smooth transition.
Solution:
After learning about the customer's needs, Fast East Horizon proactively contacted the Deutsche Bank, and then quickly designed a financing transfer plan for the customer based on its deep understanding of the industry, assisting the customer in achieving a smooth transition.
Core Value:
Be efficient and flexible, promoting the high-quality development of Chinese private enterprises.
Featured Service
Fast East Zhixing College
The College focuses on providing an exchange study and consulting platform for the executives of transportation and logistics companies. The College offers an executive training class, high-end enterprise study visits and industry salon program, etc.
Executive Training Class
The College cooperates with teachers from top universities in offering training courses in macroeconomics, investment and financing management, risk management, and financial management for the executives of transportation and logistics companies to enhance their macroscopic thinking, operation and management capabilities, and promote the exchanges and interactions among enterprises.
Model Enterprise Visits
The corporate customers are organized to visit model enterprises to learn excellent corporate management models and corporate culture. Also, courses in finance and lean business management are offered.
Industrial Salons
Characteristic industry salons are held in transportation and logistics industry segments to promote the exchanges among customers to promote the development of the industry.