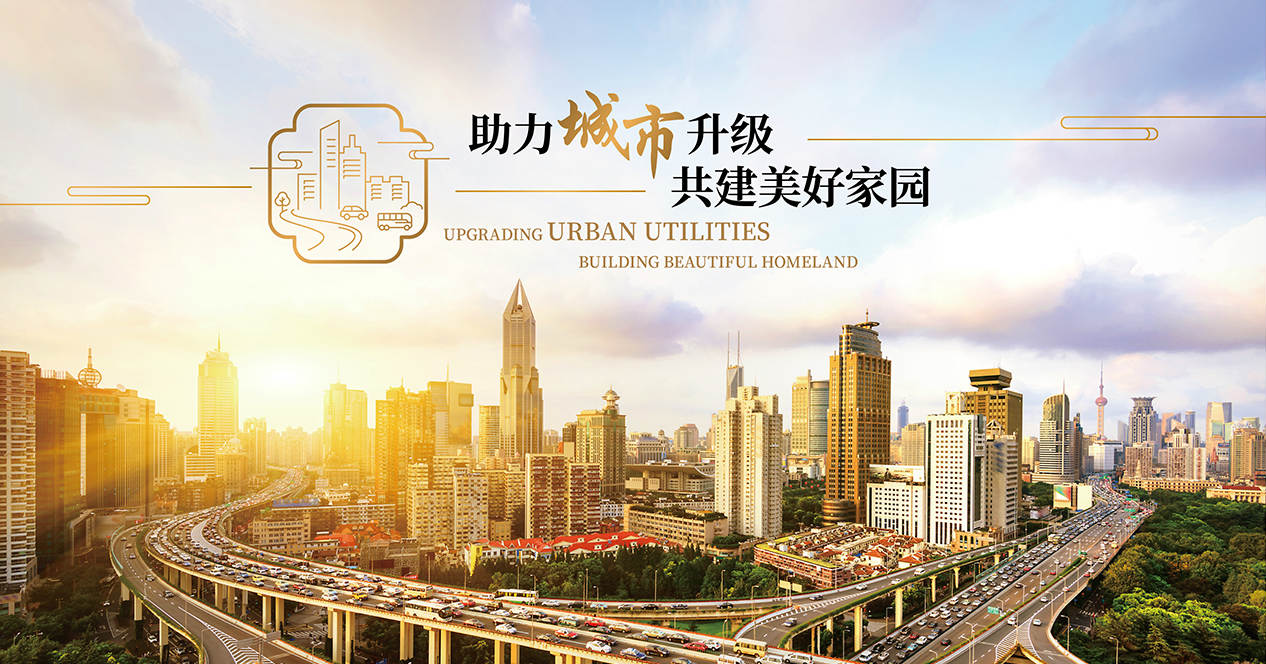 Public Utilities Department, which is committed to developing urban public utilities, offers services to the three fields of urban infrastructure construction, municipal engineering and city operation. Specifically, it provides one-stop financial services for equipment procurement, station construction and M&A by enterprises and public institutions in the fields of traffic, energy, environmental protection and municipal engineering. It does this to promote China's new urbanization development and coordinated regional development, as well as the overall upgrading of public service levels in the field of urban public utilities.
Business Introduction
Service Area

Urban Infrastructure Construction

Urban Municipal Services

City Operation Services

Urban Infrastructure Construction: Municipal engineering, ecological construction, comprehensive urban development, smart city construction, etc.
Urban Municipal Services: Urban traffic, municipal heat supply, water utilities, gas, urban energy, etc.
City Operation Services: Industrial heat supply, solid waste treatment, water treatment, environmental protection, etc.

Major Customers

Public Transport Companies

Heating Companies

Water Companies

Environmental Protection Companies

Other Public Utility Companies

Public Transport Companies
Heating Companies
Water Companies
Environmental Protection Companies
Other Public Utility Companies
Professional Car Rental Companies

New Energy Bus Operators
Dealer Groups

Scope of Application

Direct Financing Leasing

Sale and Leaseback

Direct financing leasing:

1. Public transport companies: vehicle purchase, etc.; 2. Heat supply, environmental protection companies: purchase of production equipment including boilers, shaft furnaces, etc.; 3. water companies: purchase, upgrading and renovation of equipment and tube steel, etc.; 4. Other public utilities companies: purchase of fixed assets;

Sale and leaseback:

1. Equipment purchase; 2. Working capital replenishment; 3. Diversified business development; 4. Station and engineering construction; 5. M&A; 6. Short-term debt swap; 7. Project capital;
Case Sharing
A Provincial Public Transport Project
Project Background:
In response to the government's energy adjustment strategy, the public transport group of this provincial capital planned to buy about 2,000 new energy vehicles with total investment of about 3 billion yuan. With the national, provincial and municipal subsidies deducted, the group would still need to pay 1 billion yuan by itself. Considering the financing gap, the group planned to purchase new vehicles by means of financial leasing.
Solution:
Relying on its strong fundraising and guarantee capabilities, Far East Horizon provided the customer with eight-year special funds; in terms of procedures, the traditional business model, for which project research and review are essential, was left out. Instead, the research and approval were completed within the shortest time, meeting the customer's financial needs.
Core value:
Relieve capital pressure to support long-term financing; improve the management level to become bigger and stronger.
Featured Service
Far East Urban Public Utilities School
EMBA Class:
The Far East Urban Public Utilities College focuses on urbanization and smart city research, actively promotes sustainable urban development, and shoulders the tasks of theoretically studying urban development and providing planning and consulting services for urban operations. With the mission of 'facilitating urban upgrading and building a beautiful home together', the Far East Urban Public Utilities College is committed to establishing a professional exchange platform for China's urban development. It assists the government and enterprises in broadening their horizons and sharing wisdom so as to promote the overall enhancement of public service levels in China's urban public utilities area.
Touring speech on comprehensive business administration:
We walk into our customers' enterprises, design touring speech courses in accordance with the needs of their middle managers, and give training lessons on the scene. The course content includes corporate strategic management, investment and finance management, human resource management, etc.
Far East Urban Public Utilities Forum
Urban Public Transport Finance Summit:
We have a high-level communication platform built specifically for public transport companies in order to promote resource integration, high-end customer interaction and industrial development.
Urban Heat Finance Summit:
We focus on hot topics of industry development and pay attention to the opportunities brought by the supply-side reform to provide assistance for the development of heating companies.
We are committed to building a platform for customers to learn, communicate, and interact with one another in harmony:
Around urban public utilities, we hold forums, summits and trainings, and invite domestic and foreign urban development experts to give guidance to build a forward-looking, authoritative, academic and effective comprehensive exchange platform.