Financial Services
The Hongjie Asset Management Co., Ltd. ('Hongjie Asset') is a wholly-owned subsidiary of Far East Horizon's that is engaged in assets business. Relying on its an experienced professional team and Far East Horizon's unique e risk asset disposal system, Hongjie Asset plays well in asset management and operation, and establishes strategic cooperation with local AMC companies in asset package acquisition, asset investment under special opportunities, and M&A, etc.
Business Types
Asset package acquisition

Acquiring non-performing asset packages (including single-account credit rights) from banks, AMCs and special investment institutions, and earns income from investment by debt recovery and debt restructuring.

Asset investment under special opportunities

To seizing special opportunities to provide service to fill the market gap by taking distressed enterprises as the major operating objects and physical assets as the cornerstone.

M&A

Aims to promote assets accretion by straightening out the debtor-creditor relationship, peeling off inefficient assets, bringing in professional resources and revitalizing assets.
Product Advantages
Professional
Asset management capability


Abundant
Asset disposal resources


Comprehensive
Professional team


Localized
Personnel layout

Resource Advantages
Local asset management companies owned by Far East Horizon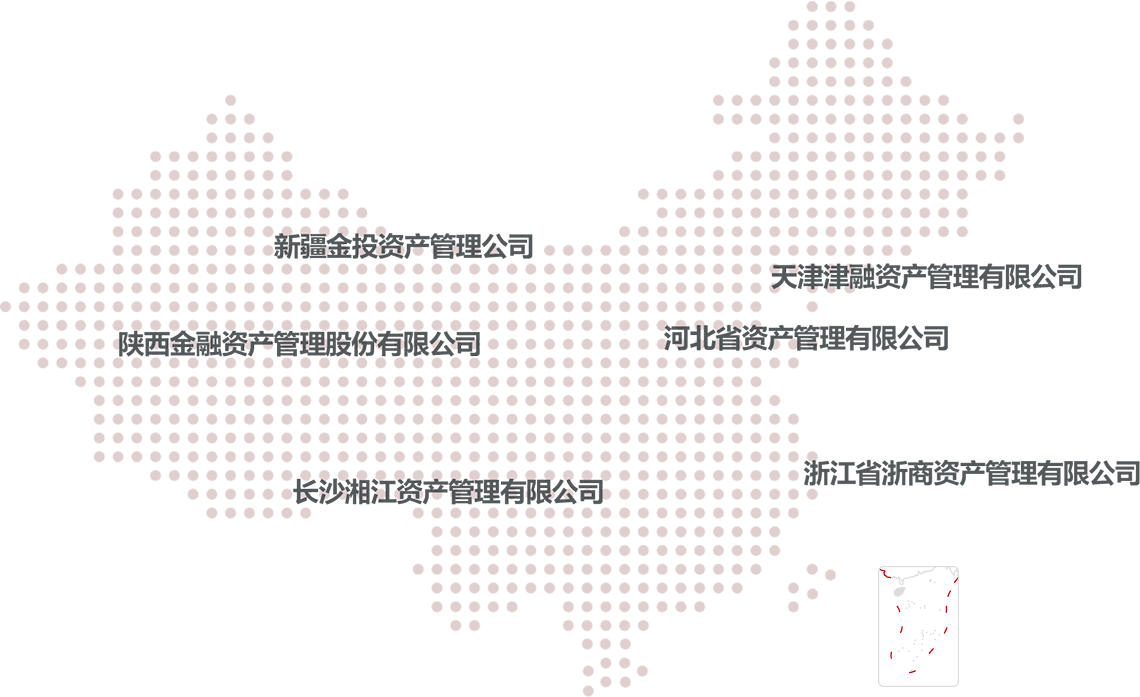 National Resource Guarantees
Industry association resources

Litigation agency resources

Asset collection agency

Judicial resources

Second-hand equipment vendor

Disassembling and assembling forwarder

Capital investigation agency

Attachment execution of external resources
Scan and Follow
Far East Horizon WeChat