News Center
[Monthly News] September Upgrade: Fehorizon Leasing and Fehorizon Infrastructure Both Won "Award for Special Economic Contribution;" CEO Kong Fanxing Led a Delegation to Visit the UK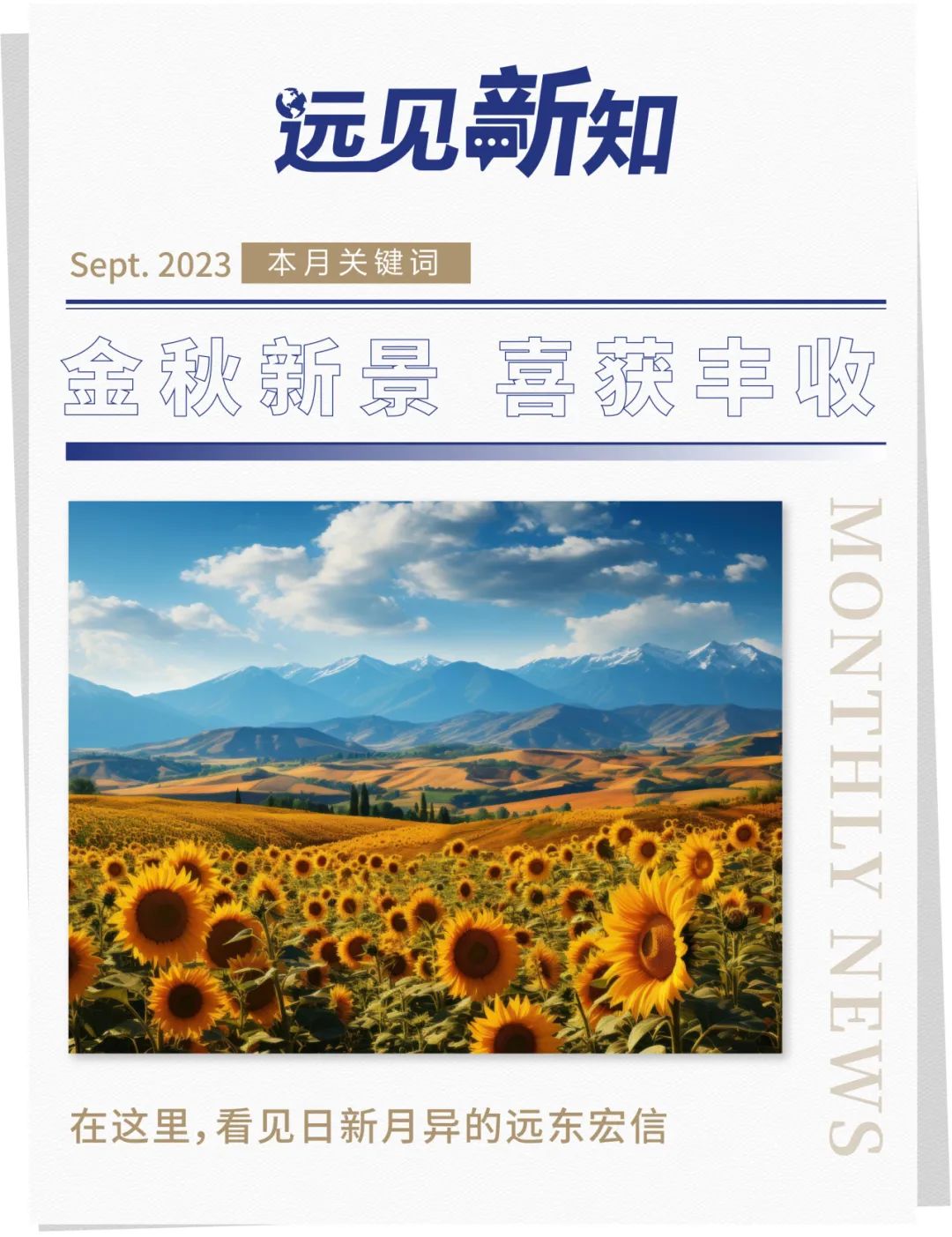 1.CEO Kong Fanxing Visited the UK to Promote the Internationalization of Education Industry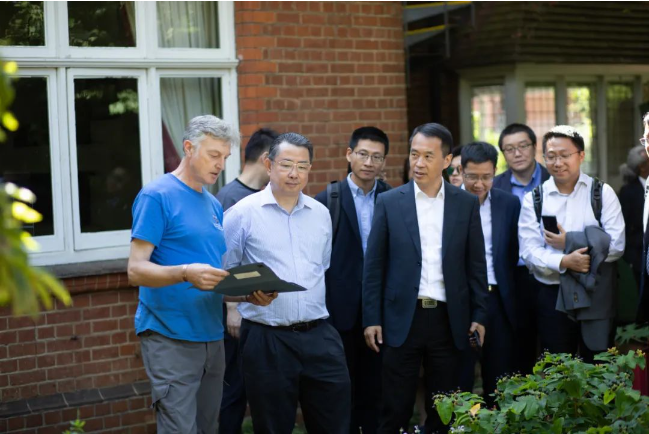 Recently, a team led by Mr. Kong Fanxing (Chairman, Executive Director and CEO of Fehorizon) went to the Cambridge, Oxford, and Coventry in the UK to inspect a series of schools in great depth. This visit is focused on the internationalization of education industry: on the one hand, deepen internal and external cooperation and further clarify strategies and enrich resources, to provide a powerful impetus for Horizon Education to enter the first echelon of school-running institutions; on the other hand, integrate education resources in China and the UK and upgrade the mode revolving around the Company's competitive advantages as a "marketized, internationalized and specialized" enterprise and the means of "serving enterprises and serving entrepreneurs," to highlight its internationalization and help to implement the strategy of serving entrepreneurs.
2. Fehorizon Leasing and Fehorizon Infrastructure Both Won "Award for Special Economic Contribution"

On September 15, the commendation event for "2023 Enterprises with Special Economic Contribution" hosted by Pudong New Area, Shanghai was held at the Shanghai International Convention Center. International Far Eastern Leasing Co., Ltd. (Fehorizon Leasing)—Fehorizon's core enterprise in the field of financial services—won the Award for Special Economic Contribution for the 12th consecutive year. Mr. Zhu Zhisong, member of the standing committee of the municipal Party committee of Shanghai and Secretary of the Party committee of Pudong New Area, awarded the prizes to the "Top 20 Enterprises with Special Economic Contribution." Vice Preisdent Wang Rhuisheng of Fehorizon attended the event upon invitation, and delivered a speech on behalf of the three enterprises with special contribution to Pudong New Area in 2022. Meanwhile, Fehorizon's professional infrastructure investment & operation service provider—Shanghai Horizon Construction Investment Co., Ltd. (Fehorizon Infrastructure) also won the "Award for Special Economic Contribution."
3. Fehorizon Conducted Cooperation and Exchanges with the Government of Hainan Province and the Government of Longhua District, Haikou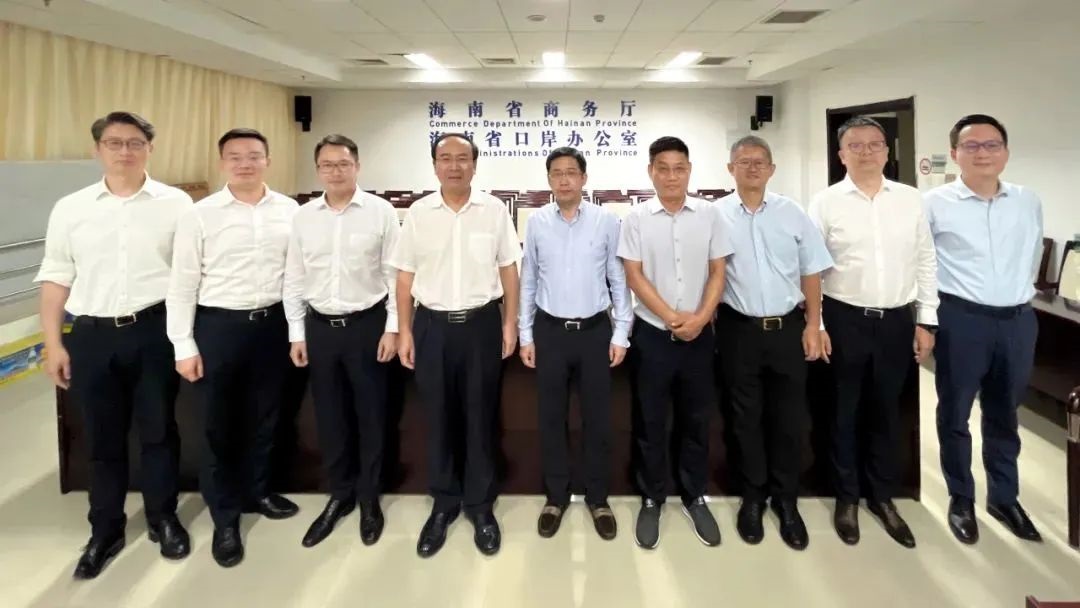 Recently, Assistant President Xu Huibin of Fehorizon led the responsible persons of the Company's business including financial services and industry operations to Hainan, and visited the government of Hainan Province and the government of Longhua District, Haikou respectively. They had in-depth exchanges with many leaders at provincial and municipal levels including Mr. Guo Zhangcheng (Deputy Secretary-General of the government of Hainan Province) and Mr. Wang Jianguo (second-level inspector of the provincial Department of Commerce) as well as relevant departments, which is an important step taken by Fehorizon to expand its business in Hainan Province.
4. Strategic Agreement Signing Opened a New Chapter of Cooperation Deputy Mayor of Jining Visited Fehorizon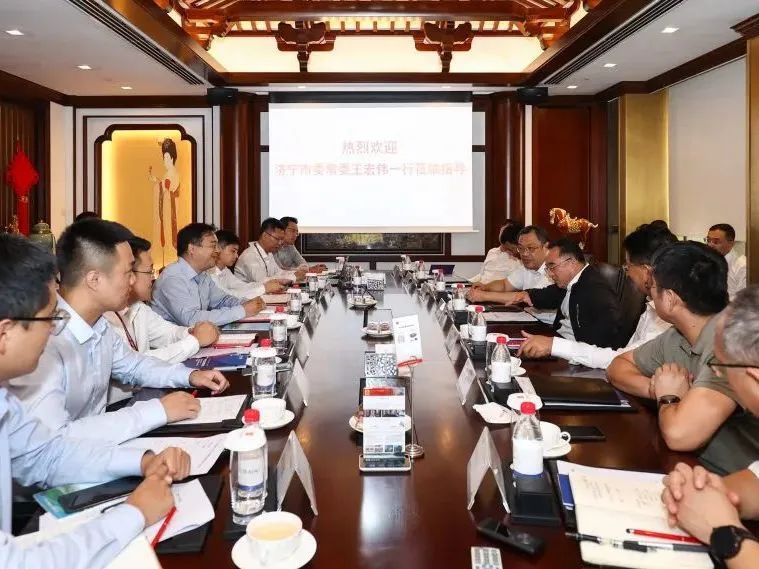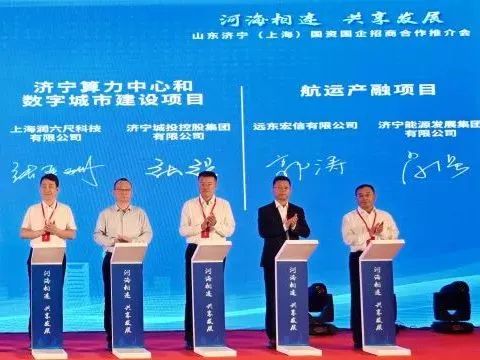 On September 7, government leaders including Mr. Wang Hongwei (member of the standing committee of the Party committee and Deputy Mayor of Jining) and enterprise leaders including Mr. Zhang Guangyu (Chairman of Jining Energy Development Group) visited the Far East Horizon Plaza in Shanghai, and talked with Fehorizon's Assistant President Zhan Jing about cooperation. In the morning of the same day, the investment invitation & cooperation promotion conference of state-owned assets and enterprises of Jining, Shandong (Shanghai) was convened in Pudong, Shanghai with the theme "Shared Development from River to Sea." At the conference, a strategic cooperation agreement was signed between Jining Energy and Fehorizon. Both parties will join hands to establish a cooperation platform of a higher level with more dimensions, to together promote the high-quality development and industrial upgrade of Jining City.
5. Deputy Mayor Zhao Ming of Hefei Visited the Hong Kong Headquarters of Fehorizon
On September 14, Deputy Mayor Zhao Ming of Hefei and his party together visited the Hong Kong headquarters of Fehorizon, and talked with Fehorizon's Executive Director and Senior Vice President Cao Jian about cooperation. Located at the subcenter of the Yangtze River Delta city cluster, Hefei is China's important scientific research & education base, modern manufacturing base and integrated transportation hub. Both parties exchanged ideas on deepening government-enterprise cooperation, revitalizing assets, and introducing foreign capital for cooperation; the representatives present at the meeting indicated that the future holds bright prospects for cooperation.
6. Tianjin-Shanghai Commercial Factoring Business Exchange Conference Successfully Convened at Far East Horizon Plaza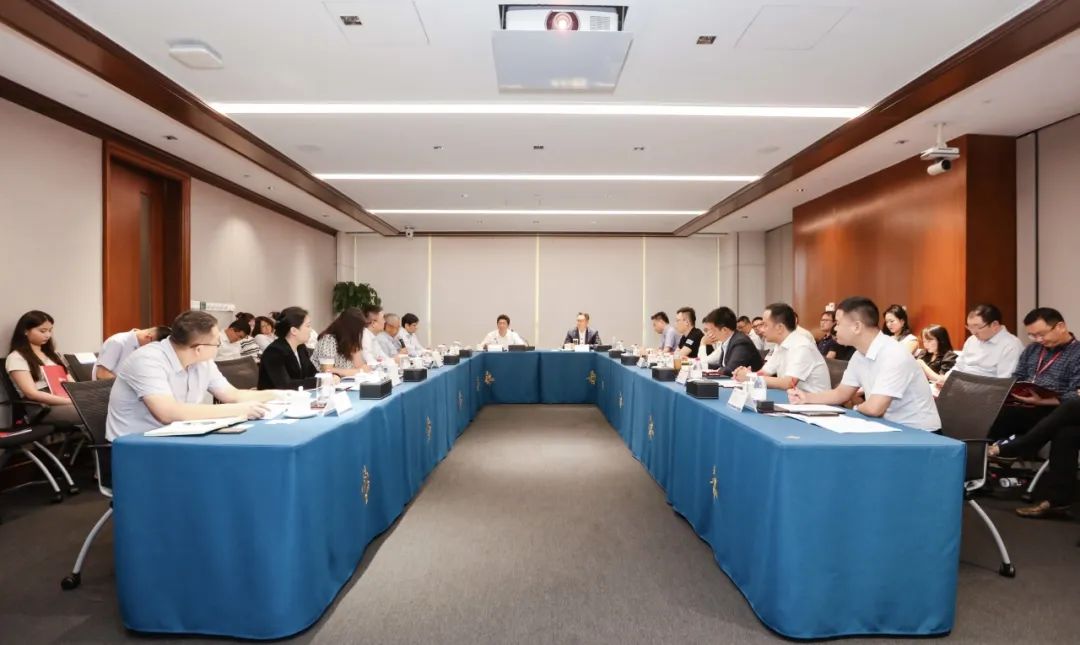 On September 7, the Tianjin-Shanghai Commercial Factoring Business Exchange Conference was successfully convened at the Far East Horizon Plaza in Shanghai. This conference was co-hosted by Tianjin Commercial Factoring Association and Shanghai Commercial Factoring Association, and sponsored by Horizon Commercial Factoring (Tianjin) Co., Ltd. (Fehorizon Factoring) under Fehorizon. Mr. Cao Jian (Executive Director and Senior President of Fehorizon and General Manager of Horizon Commercial Factoring) delivered a welcome speech. About 30 extinguished guests from outstanding enterprises of Tianjin and Shanghai in the factoring industry gathered together and discussed paths of innovation with focus on frontier issues of commercial factoring, aiming to generate new motivations for the sustainable development of this industry.
7. Grand Flight Included in the Lists of Star Market Daily and Investors
On September 13, Star Market Daily officially released the 2023 list of Pioneer Investors. Grand Flight reaped multiple honors: its founding partner Yang Jun entered the 2023 list of Industrial Investors, and its medical partner Gao Ying was included in the 2023 list of Pioneers in Science & Innovation. During the same period, in the 2023 list of China Fund Partners announced by www. investorscn.com, Grand Flight was awarded as "TOP60 Venture Capital Firms of the Year 2022-2023."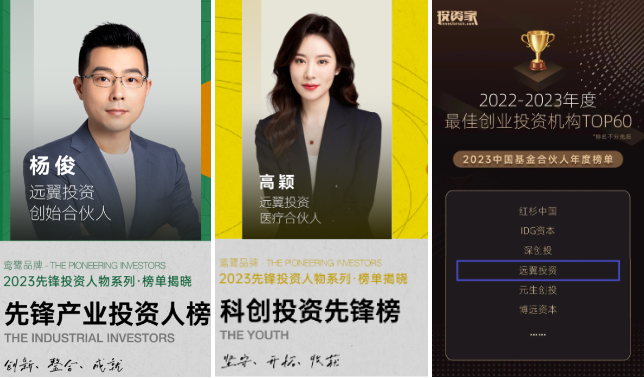 8. CDHORIZON won the 2023 Leasing Management Award of the Global Aerial Work Platform Industry
On September 19, the 2023 Global Aerial Work Planform Summit & Award Ceremony held by the organizing committee of the T50 Summit of World Construction Machinery Industry and AWP (Aerial Work Platforms) was convened in Beijing. This year, with its consistent operation performance and solid leading position in integrated equipment operation, CDHORIZON won the "2023 Aerial Work Platform Leasing Management Award".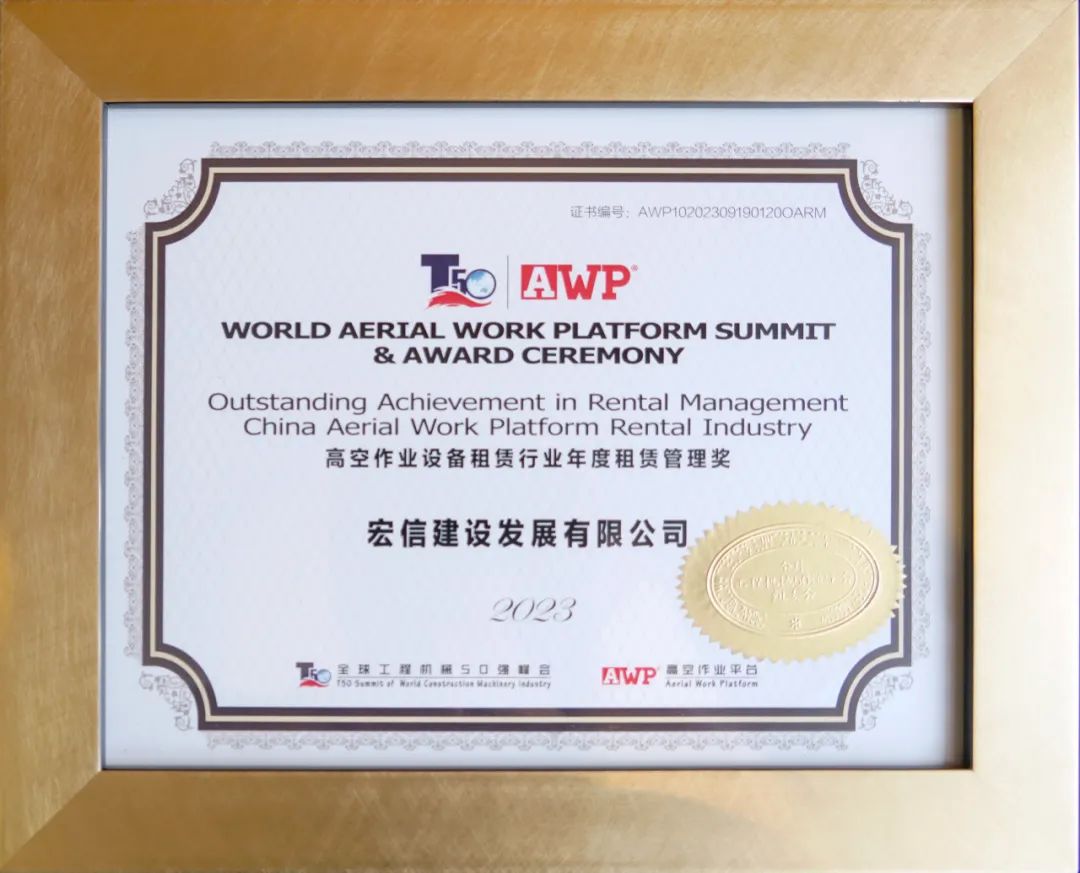 9. Horizon Education's Linkage with the UK and Successful Completion of Cambridge Summer School Program
In the summer of 2023, 50 teachers and students from the Hong Wen School (Horizon Education's flagship school) together with the Hong Wen Teenage Club went on a special study tour to Cambridge University and The National Mathematics and Science College (the Hong Wen School's sister school) in the UK. The National Mathematics and Science College prepared feature programs offering in-depth experience. The lessons were given by a team of Oxford and Cambridge experts in person, who led the students from the Hong Wen School to probe into specialties which they took interest in. Those students completed their professional/language studies at Cambridge University and were granted certificates; they also immersed themselves in the environment of top universities of the world by visiting Oxford University, Imperial College London, Coventry University, The University of Warwick and University of Greenwich; with footprints all over the local landmark venues, they learned about the industrial revolution and explored the development of world civilization.
10. Horizon Healthcare Launched "Discipline Pioneering Talent Project" to Accelerate the Growth of Medical Talent
In order to establish the specialty features of Horizon Healthcare's strong disciplines and improve the level of integrated discipline & talent construction, Horizon Healthcare officially launched the "discipline pioneering talent project." During the first stage of this project, with focus on ENT, rehabilitation and pathology, three discipline leaders and hospital managers are invited to serve as tutors for pioneering talent, to improve their theoretical disciplinary knowledge, clinical diagnosis and treatment skills and innovative management ideas through the integrated teaching methods of "apprenticeship model" and "theory + business practice." Thus, Horizon Healthcare helps its member hospitals to consolidate their talent foundation, speed up the introduction and development of new technologies and new programs, and promote the overall high-quality development of disciplines with joint efforts.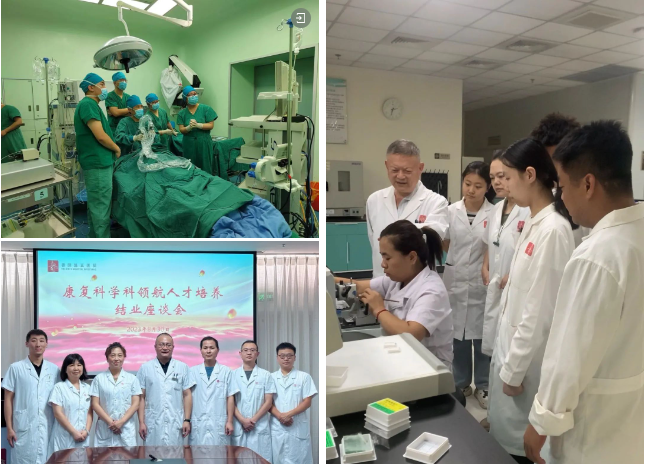 Scan and follow,
FEHORIZON official account