Media Center
ESG Practices | Far East Horizon in Action toward "30·60" Decarbonization Goal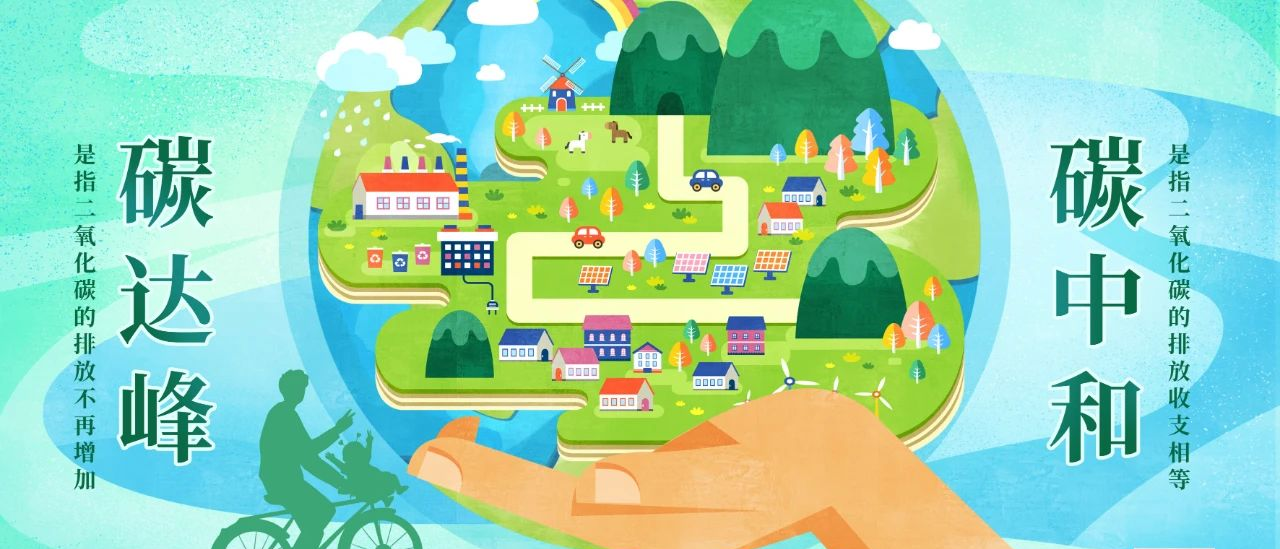 "China will scale up its Intended Nationally Determined Contributions by adopting more vigorous policies and measures. We aim to reach CO2 emissions peak before 2030 and achieve carbon neutrality before 2060."
——Statement by H.E. Xi Jinping, President of the People's Republic of China At the General Debate of the 75th Session of The United Nations General Assembly

At an important speech at the General Debate of the 75th Session of The United Nations General Assembly On September 22, 2020, Chinese President Xi Jinpin announced China's aim to achieve carbon neutrality before 2060.

In the past year, Far East Horizon has followed the guidance of "30·60" Goal to actively adopt ESG strategies. Based on the environmental responsibility-related concept of "developing green finance, practicing green operation and responding to climate change" we actively driven ESG practices in ways that strike a balance between corporate operation and environmental protection. Alongside that, we seeks to avoid waste, improve efficiency of resource and energy, and reduce waste discharges to help achieve the national "30·60" Goal.

On August 31, 2021, Far East Horizon formally established ESG Committee under the board of directors, marking that the company's ESG management reaches new heights.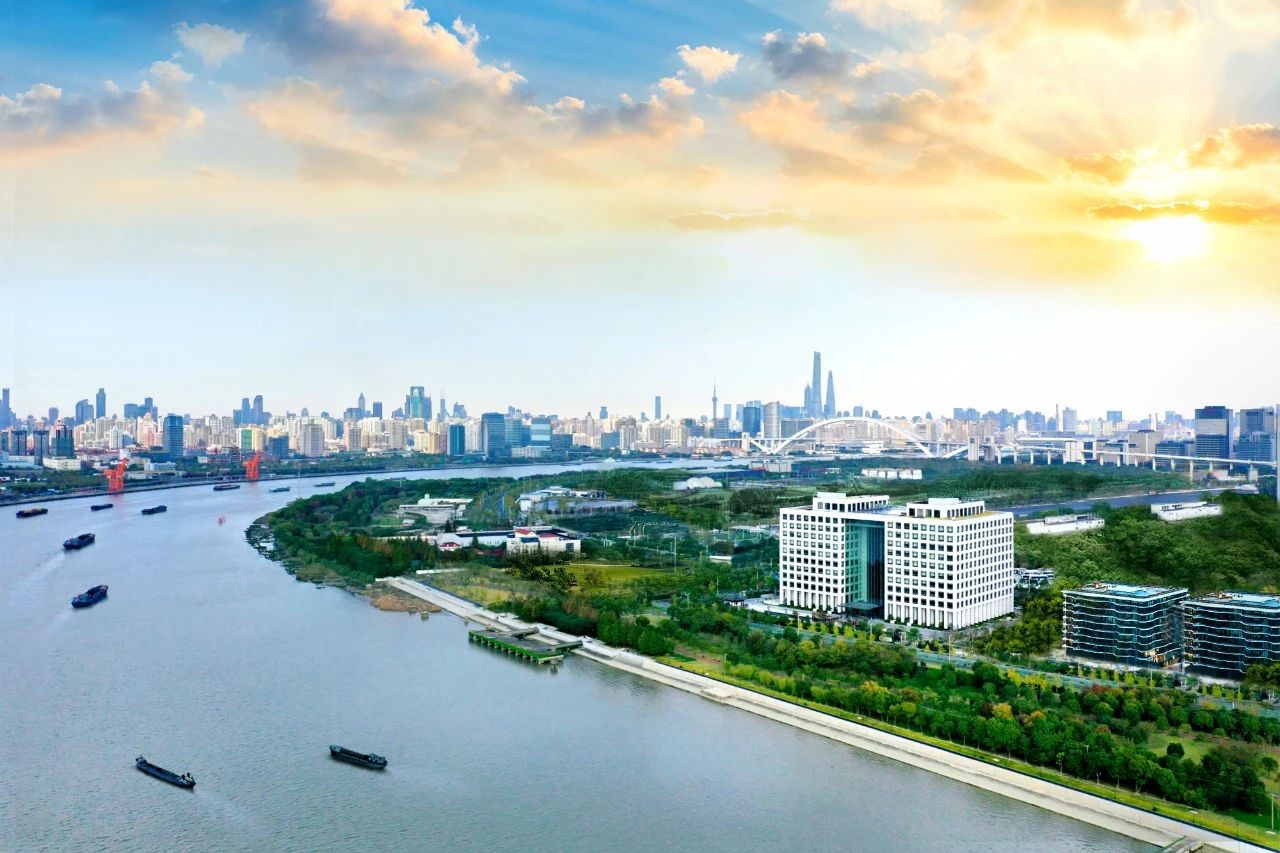 An aerial view of Far East Horizon Plaza

Developing Green Finance

As a staunch advocate for green finance, Far East Horizon embraces the concept of green development by promoting more green, standardized, efficient and sustainable development of industries through a diverse range of financial support and services.

Far East Horizon completed the building of green finance framework at the end of 2020 which has been certified by Sustainalytics. In June 2021, the company successfully issued the first green club loan totaling RMB 2.9 billion for the refinancing of photovoltaic power stations, green transportation, sewage treatment and other projects. The loan program involves eight banks from Japan, Taiwan (China), France, The United Kingdom, Singapore, Hong Kong and Mainland China.

International Far Eastern Leasing Co., Ltd. and Far East Horizon (Tianjin) Financial Leasing Co., Ltd. as original interest holders successfully issued Special Support Program for 2021 Far East Phase 4 (Green) Asset, totaling RMB 3.089 billion On April 15, 2021, which was independently assessed and accredited by China Lianhe Equator Environmental Impact Assessment Co., Ltd..

The basic assets under the Program involve 48 leasing activities of 46 lessees, including urban and rural road transportation and public passenger transport project, NEV supporting facilities construction and operation project, photovoltaic power generation project, solar power generation equipment manufacturing project, sewage treatment facilities construction and operation project, environmental sanitation project, urban landscaping project, etc. These projects respond to calls of national industrial policies. They play an active role in promoting sustainable economic growth and protecting people's health, thus producing good environmental and social benefits.

These financing products demonstrate to the domestic and overseas capital markets the company's commitment to emission reduction and sustainable growth at the same time as they supplement Far East Horizon's operating capital, optimize financing structure, reduce financing costs and expand overseas financing channels. It has laid a solid foundation for our high-quality development.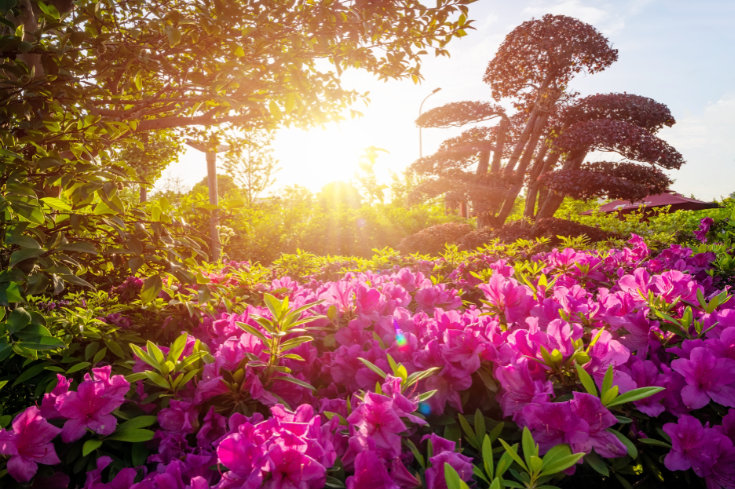 According to the national policies for "pollution and carbon curb in exchange for coordinated and efficient development", chemical, refining-chemical, coal, and other industrial enterprises are all facing high costs caused by the adoption of green transformation measures such as plant relocation and rectification, technological upgrading, and equipment replacement. In this context, Far East Horizon is committed to meeting these enterprises' individualized needs for green financing through a wide range of financial services.

Practicing Green Operation

1. Provide green products and services

Horizon Construction Development under Far East Horizon actively implements the concept of sustainable development in investment, construction, production and operation.

The company fully assesses the potential environmental risks before investing in new bases and production lines, and crafts emergency management plans against potential problems for environmental protection; prioritizes electric equipment, energy-saving equipment and environmentally-friendly emission equipment to meet customers' diversified needs in low-carbon green construction; when providing construction services, actively researches and promotes the use of environmentally-friendly revolving material to replace traditional reinforced concrete. That not only creates a larger space for construction of foundation pit, but also shortens the construction period. In addition, the consequent recycling of supporting structure also help achieve the higher goals of green & environmental protection, energy conservation and emission reduction.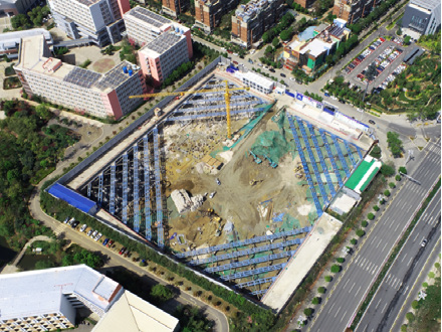 Application of HC composite steel support in a project of Horizon Construction Development in Kunming

Horizon Healthcare under Far East Horizon actively provides green health care by adopting the measures: meet environmental impact assessment requirements for new, renovated and expanded projects in environmental management; ensue timely purchase, operations and maintenance of environmental protection equipment; regularly monitor to ensure that pollutants discharged from its operating hospitals meet standards and strictly manage collection, transfer, and disposal of medical waste; use LED energy-saving bulbs and water-saving taps in the hospital; and make continued efforts on environmental compliance, pollution control, energy conservation, greenhouse gas emissions reduction, and low-carbon and environmentally-friendly development.

Horizon Education under Far East Horizon, reduces unnecessary consumption of energy and resources through standardized management of facilities & equipment and energy-saving transformation. To create a green and safe environment, schools incorporate green, low-carbon and resource-saving philosophy into educational concept and practices to enhance students' awareness of environmental protection in various forms such as curriculum knowledge, inquiry learning, and practical topics.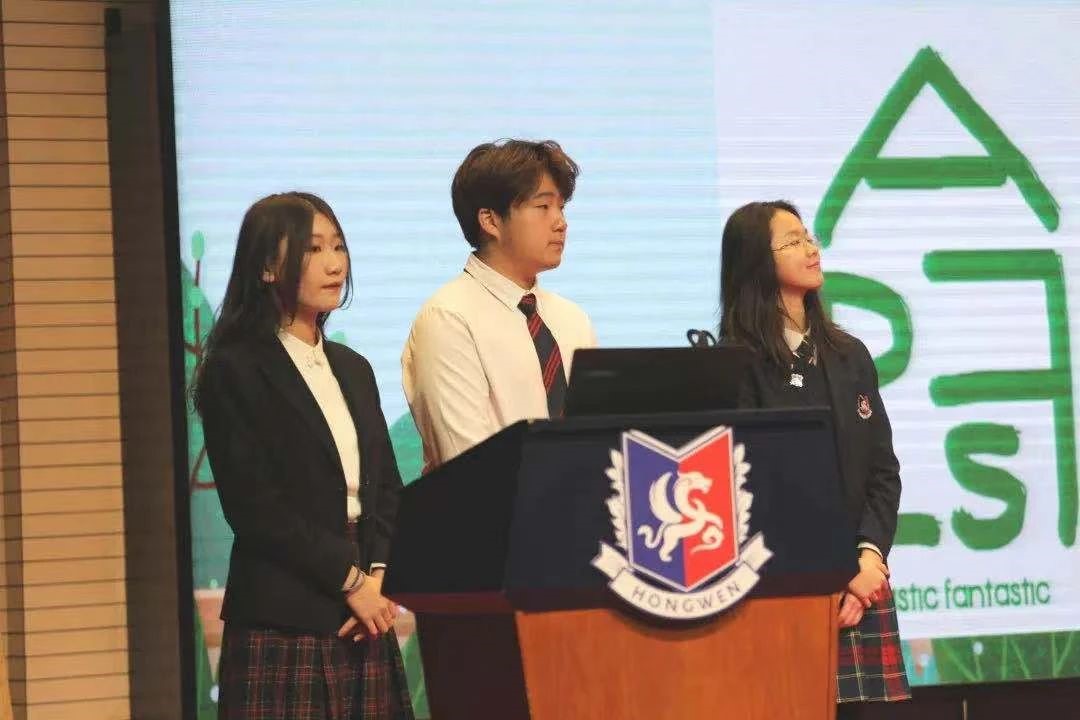 Three environmental protection ambassadors of Hongwen School under Horizon Education

2. Build and use green buildings

Far East Horizon incorporates green and energy-saving concepts into the design, construction and operation of Far East Horizon Plaza, including saving and utilization of energy, water and materials, etc. The company was awarded LEED (Leadership in Energy and Environmental Design) gold award and Two-Star Green Building Evaluation Label Certificate in recognition of its efforts.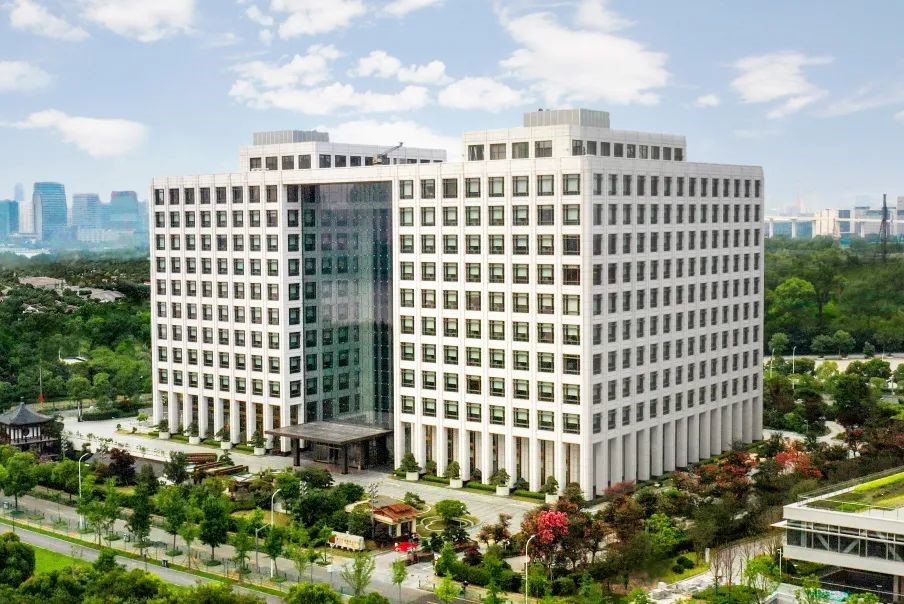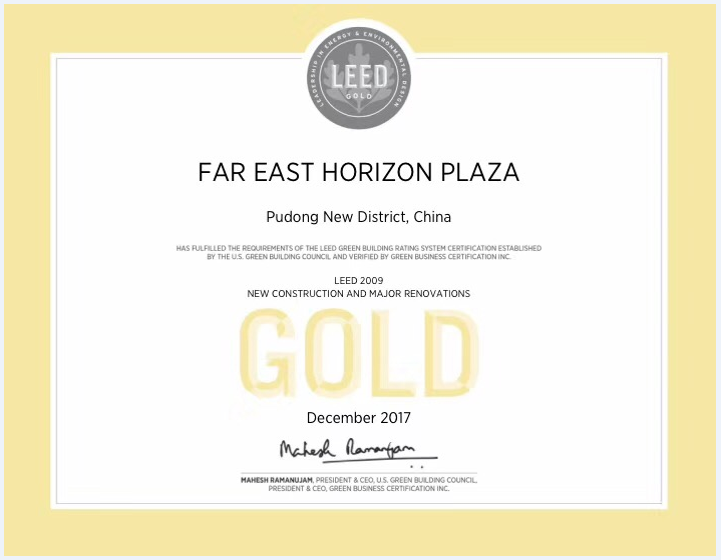 3. Advocate and practice green office measures

Green building leads green office. In electricity consumption, intelligent elevator and lighting control system are adopted to save electricity. In water utilization, rainwater collection ponds are set up to recycle rainwater. In paper usage, electronic office is advocated to reduce paper printing. In garbage classification, efforts are made in publicity, standardized classification and regular clearance.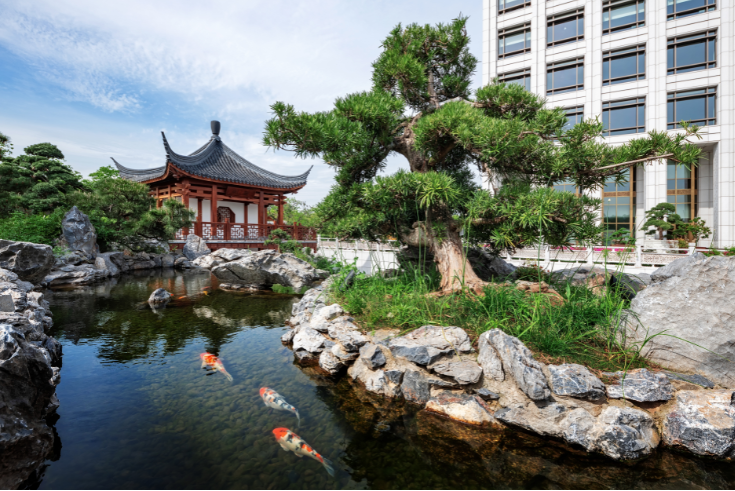 Everybody needs to be involved in green office. From August 23 to 29 this year, Far East Horizon vigorously responded to the call of the National Energy Conservation Promotion Week by organizing prize-giving questionnaire survey on employees' awareness of low carbon and energy saving and helping employees to develop systematical understanding of their carbon emissions in office, travel, living and other aspects. That raises employees' awareness in this regard.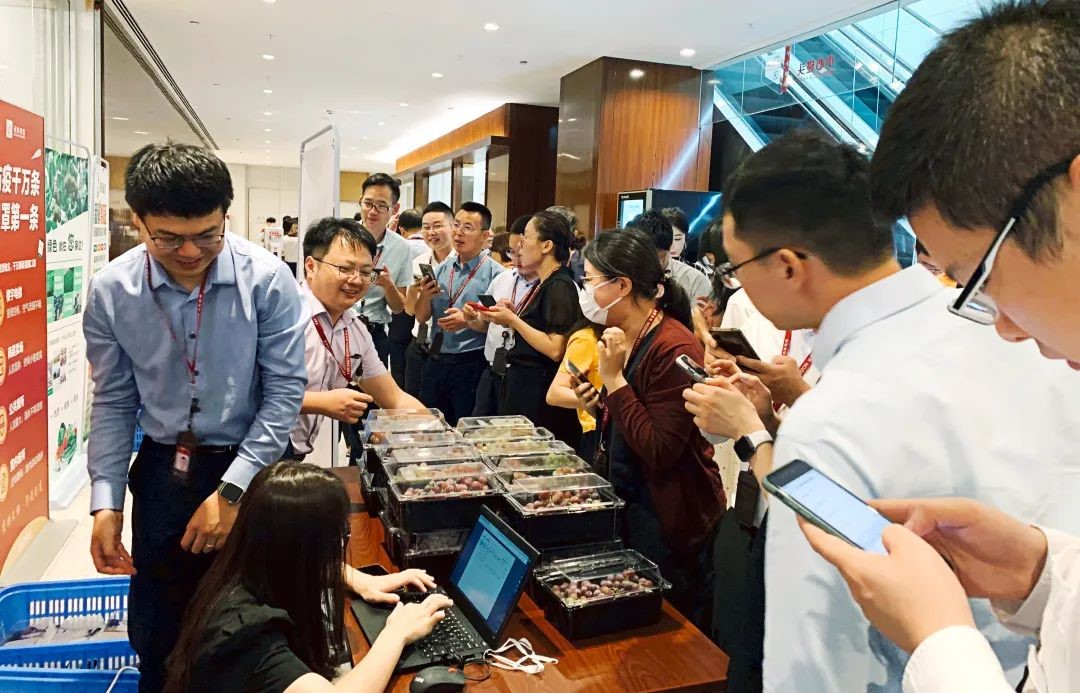 A scene of themed activity

To respond to active participation and suggestions of employees and encourage them to adopt green office, the Executive Group of ESG Committee proposes the Far East Horizon's initiative of "Green Office, Low-carbon Life".

"Green Office, Low-carbon Life" Initiative

1. Paper Saving. Promote paperless office and electronic reporting, print double-sided and reuse office paper. Don't use paper cups unless necessary. Toilet paper is available on demand with hand wipe paper by sheet.

2. Low-carbon travel. Practice "135" initiative, i.e. traveling by foot within 1km, by bike within 3km, and by bus within 5km; drive less in daily commuting and prioritize NEVs and public transportation whenever possible; choose more convenient video conference in place of business travel by plane.

3. Water and electricity conservation. Save water and electricity to avoid waste; Turn off water and electricity equipment in time and use lighting equipment reasonably.

4. No plastic. Everyone is responsible for saying no to plastics by avoiding plastic bags that are hard to decompose and choosing green, environmentally-friendly, reusable products.

5. Clean Plate Campaign. Take appropriate portions of meals at the company, and cook proper portions at home to avoid excessive leftovers, and don't compare with others when eating out. Advocate Clean Plate Campaign to avoid waste.

6. Garbage classification. Master the knowledge of garbage classification and recycling, sort out and put according to the signs, and develop a good habit of garbage classification.

Responding to Climate Change
Far East Horizon is fully aware of potential profound impact of climate change, therefore taking corresponding measures.

All relevant departments include climate change mitigation and adaptation as a focus of their daily work, and identify and manage risks and opportunities of climate change effectively; Climate change is discussed with stakeholders as a priority topic through such channels as ESG report; Monitor extreme weather events and feed relevant information back to business departments and industry sectors; Include climate change-related risks in the investment decision-making process;

As an active response to the major concerns of governments, investors and other stakeholders across the world for coping with climate change, Far East Horizon has identified the climate change-related risks and opportunities as suggested by the climate change-related information disclosure framework of the Task Force on Climate-related Financial Disclosures (TCFD) under the Financial Stability Board (FSB), and kept refining its management measures based on the identification findings.

Far East Horizon has always pursued the environmental responsibility-related concept of "developing green finance, practicing green operation and responding to climate change" and implemented ESG strategies. Concrete actions have been taken to help achieve China's "carbon peak" and "carbon neutrality" goals. Looking forward, Far East Horizon will continue to implement the "30·60" strategy. In doing so, we will extend the carbon neutral management requirements from our own operations to the entire value chain of investment & financing sector and industrial sector in a move to achieve comprehensive carbon neutrality!

Scan and Follow
Far East Horizon WeChat