News Center
Far East Horizon Carried out Full-scale Emergency Drills to Reinforce the Defense Line of Safety
Safety is the cornerstone of enterprise development.
Far East Horizon thoroughly implemented the important instructions of General
Secretary Xi Jinping about work safety.
In addition to strengthening epidemic prevention and control, and continuing to
improve safety management level,
at the turn of year, Far East Horizon
carried out a series of emergency drills.
Implementation of Primary Responsibility Led by Leaders
Far East Horizon's managers at all levels are equipped with the ability to respond to emergencies and crisis management skills. Through methods including emergency drill and online training, Far East Horizon has been improving the abilities of relevant emergency management personnel continuously, with emergency preparedness & response and crisis management as an important part of its operation and management.
△ 2021 Far East Horizon Plaza
Fire Protection Month emergency evacuation drill
Mr. Wang Ruisheng, Deputy Secretary of the Party Committee and Vice President of Far East Horizon, has been commanding the Fire Protection Month emergency evacuation drill of Far East Horizon Plaza for four consecutive years since 2018. Through fire safety practice, fire extinction, emergency evacuation drill and other scene-based activities, the Company has improved the fire risk prevention and control ability and the emergency response ability of nearly 2000 employees of its headquarters.



△ Mr. Wang Ruisheng as Commander-in-Chief
taking the initiative to participate in fire emergency drill
Far East Horizon has also popularized its working mechanism of major safety risk prevention to other links of its production and operation. President Assistant Xu Huibin served as Commander-in-Chief in the 2021 information system disaster preparedness and emergency drill. Participated by over 50 IT managers and technicians and business representatives, this drill is an exhaustive test of the Company's ability to recover from information system disasters and the effectiveness of its emergency command system.

△ Xu Huibin as Commander-in-Chief in the Company's information system disaster preparedness drill
Whole Staff Participation in Study and Fire Safety Training for Skill Enhancement
Taking the opportunity of the Fire Prevention Month, Far East Horizon actively organized staff of subordinate units to watch the featurefilm Nothing is More Value than Life—General Secretary Xi's Important Exposition on Work Safety and study Work Safety Law, Fire Protection Law and various crisis management systems of the Company, and carried out a series of fire safety lectures, practical training and emergency evacuation drills, so as to further enhance the fire safety skills of the entire staff.

△"1 ㎡" disaster prevention and reduction project of Far East Horizon

△ Study of Work Safety Law and Fire Protection Law at Nayong Xinli Hospital

△ Fire escape drill at Suzhou National High-Tech District Rehabilitation Hospital

△ Evacuation training at Hongwen Montessori Academy (Lvdadi)

△ Evacuation training and drill at Hongwen Montessori Academy (Xuhui)
Besides, member hospitals of Horizon Healthcare held fire safety knowledge and skills competitions one after another, to promote the study of knowledge and the practice of skills. These activities covered nearly 10,000 medical workers, and advanced individuals in annual fire safety work were commended by various hospitals.

△ Fire safety skills competition at Xianning Matang Hospital of TCM

△ Fire safety knowledge competition at Nayong Xinli Hospital

△ Commendation of advanced individuals in fire safety work at The Fifth Hospital of Deyang

△ Fire Protection Month series activities at Meizhou Tieluqiao Hospital
Constant Work Safety Inspections for Risk Prevention
The key to safety management is daily precautions. Relevant persons in charge at Far East Horizon and its subordinate units took the lead to carry out special inspections at the front line, and conducted risk identification, assessment and management targeting typical work scenarios and key fire risk areas with rectifications made in time, thereby further guaranteeing the life safety of employees.
△ Fire safe inspection at Far East Horizon Plaza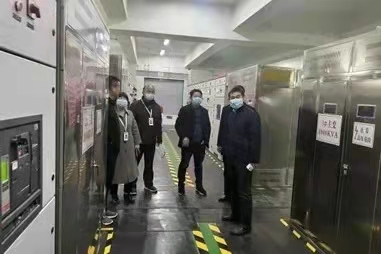 △ Work safety inspection at Siyang TCM Hospital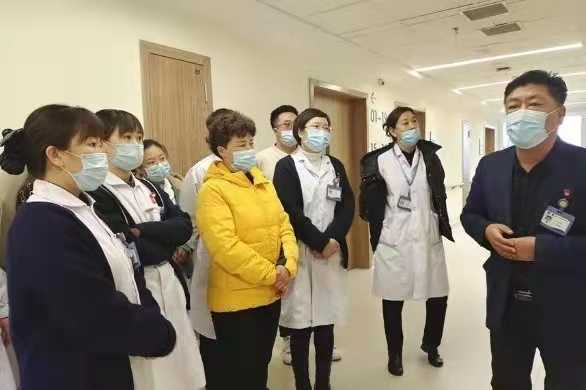 △ Safe inspection at Siping Cancer Hospital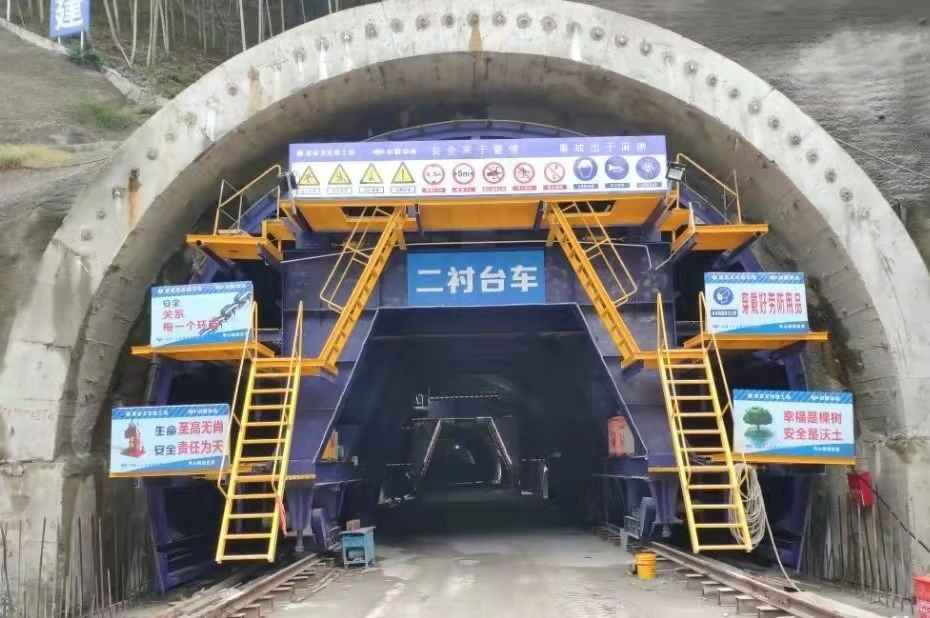 △ Special inspection of the use of initiators and pyrotechnics for tunnel construction
at the Jinyun Project of Horizon Construction Investment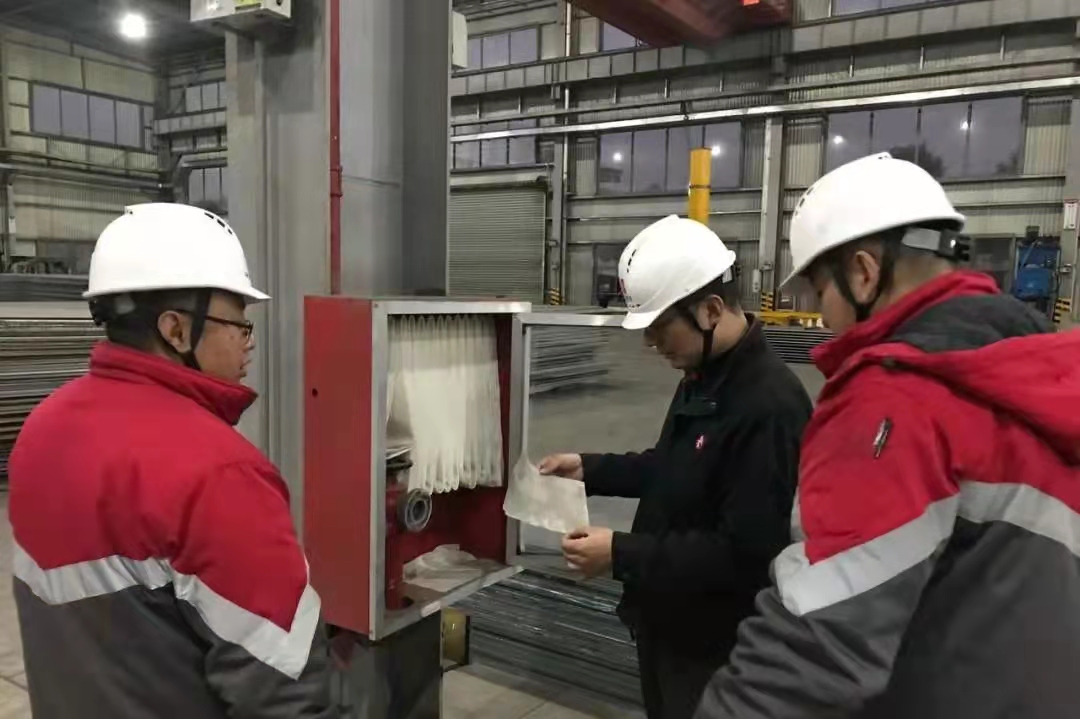 △ Fire safety inspection of the new scaffold production workshop at the Jinshan Base of Horizon Construction Investment

Joint Industry Construction under the Guidance of Experts
Under unified deployment, all fire safety managers of subordinate units reported to the fire safety manager of Far East Horizon on their achievements in annual fire safety management work in 2021 and their drafted plans for fire safety work, capital investment and organization safeguard for the year 2022, which shall be put into implementation upon approval.
The reports on fire safety management give fire safety management work clear objectives and emphases. Under this mechanism, Far East Horizon has built a fir safety management team of perfect professional qualities. Take Horizon Healthcare as an example: relevant persons in charge of its member hospitals have won titles including work safety experts of fire protection and health care industries that are awarded by governments of Xinxiang (Henan), Deyang (Sichuan), Suqian (Jiangsu), Suzhou (Jiangsu), etc. for their active contribution to local work safety work.

Safety is the bottom line of a good life, and also the forever responsibility and pursuit of Far East Horizon. In the future, Far East Horizon will continue to strengthen its fire safety work, resolutely prevent and control major safety risks, conscientiously guard the defense line of safety, and guarantee the high-quality development with perfect safety work.

Scan and follow,
FEHORIZON official account