Media Center
Far East Horizon Attended Tianjin (Hong Kong) Investment Environment Conference upon Invitation with Agreements Signed on the Spot
On February 20, the Tianjin (Hong Kong) Investment Environment Conference was held at the Hong Kong Convention and Exhibition Center, and Far East Horizon (03360.HK) attended the Conference upon invitation. Sponsored by the People's Government of Tianjin, this Conference is one of the earliest large-scale promotions held by inland provinces and cities in Hong Kong since the comprehensive reopening of the border between Hong Kong and the mainland this year. It is vigorously supported by Hong Kong and Macao Affairs Office of the State Council, Liaison Office of the Central People's Government in the Hong Kong Special Administrative Region, Office of the Commissioner of the Ministry of Foreign Affairs of the People's Republic of China in the Hong Kong Special Administrative Region, Government of the Hong Kong Special Administrative Region, Hong Kong Trade Development Council, etc. Lee Ka-chiu, Chief Executive of the Hong Kong Special Administrative Region, delivered the speech at the conference by video.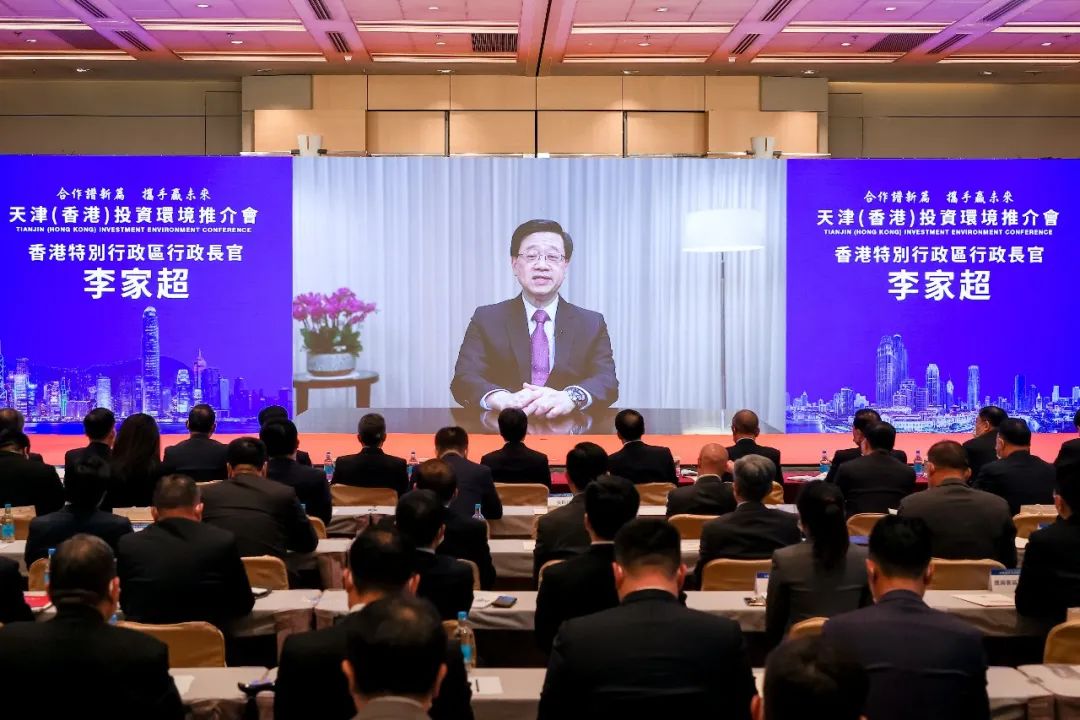 ▲Tianjin (Hong Kong) Investment Environment Conference (photo by the sponsor)

The Conference invited organizations including The Chinese General Chamber of Commerce, Hong Kong, The Chinese Manufacturers' Association of Hong Kong, the Hong Kong General Chamber of Commerce and the Hong Kong Chinese Importers' & Exporters' Association, renowned enterprises of Hong Kong in fields including finance, technology, culture, intermediary services and infrastructure, and nearly 300 representatives of foreign companies and transnational enterprises in Hong Kong.
At the conference, as the Company's representative, Assistant President Xu Huibin of Far East Horizon signed the strategic cooperation framework agreement with Tianjin Dongjiang Comprehensive Bonded Zone. The Conference was also attended by Zhang Quanquan, General Manager of Investor Relations Department and Head of Administrative Affairs of the Hong Kong office.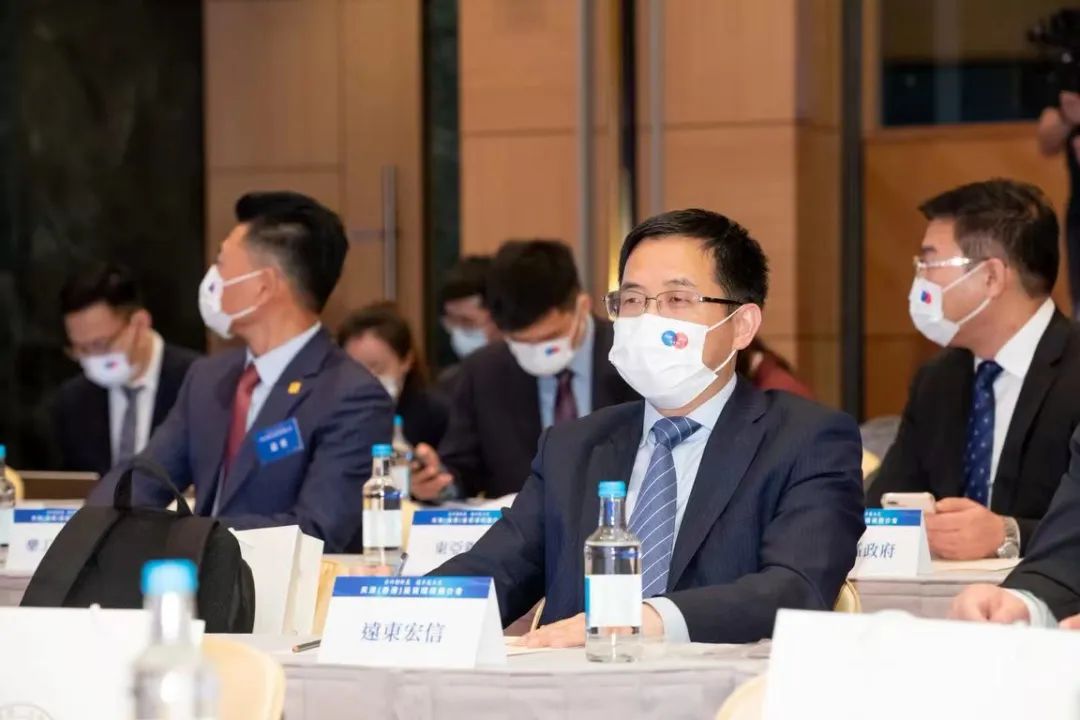 ▲Assistant President Xu Huibin as representative of Far East Horizon attended the Conference
It was mentioned at the Conference that the recent years have witnessed active bi-directional investment between Tianjin and Hong Kong. In 2022 alone, Tianjin-based enterprises set up 28 institutions in Hon Kong and invested about USD 220 million, up by 40% year-on-year; Hong Kong-based enterprises established 235 new enterprises in Hong Kong, with about 4.2 billion dollars of investment in place, hitting another record high for the past few years. For Tianjin, Hong Kong has always been the greatest source of foreign investment, as investment from Hong Kong accounts for half of the total foreign investment into Tianjin. With about 12,000 Hong Kong-invested enterprises set up in Tianjin accumulatively, Hong Kong has made outstanding contribution to the socio-economic development of Tianjin.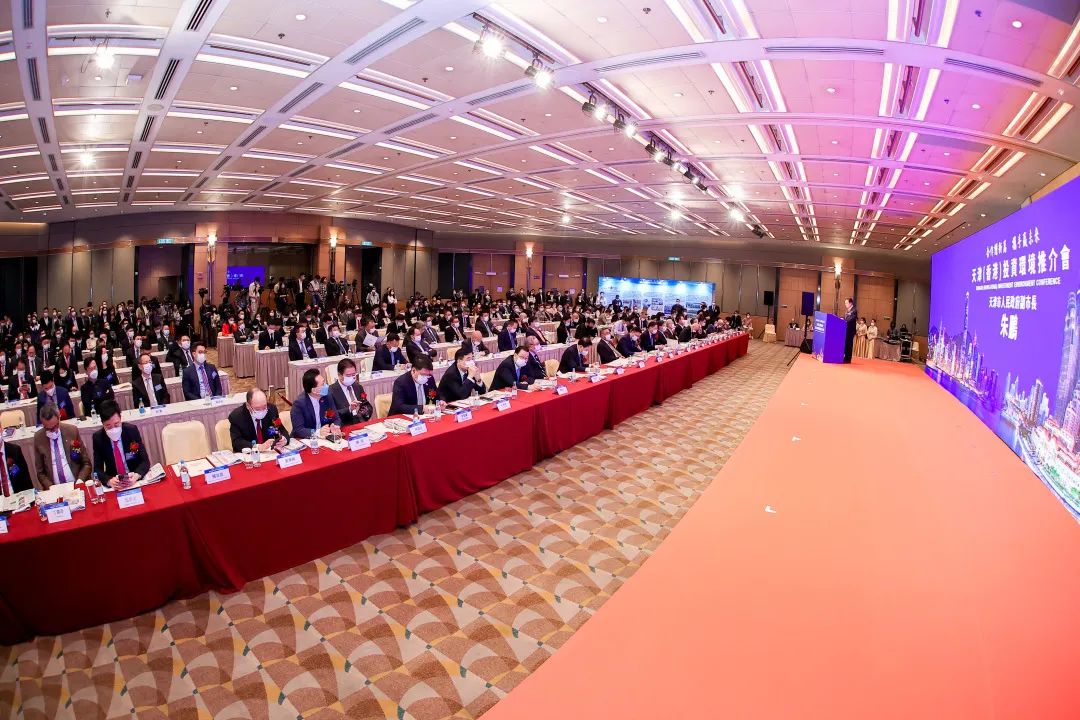 After speeches were delivered by guests, the signing ceremony of the bi-directional investment between Tianjin and Hong Kong and the economic and trade cooperation project officially began. This time, agreements on 19 major projects were signed on the spot, with total investment amount exceeding RMB 15 billion in multiple fields including financial investment, intelligent manufacturing, new energy, commercial real estate, biomedicine and infrastructure construction. Far East Horizon and Tianjin Dongjiang Administration Committee signed a strategic cooperation agreement under the joint witness of officiating guests including Vice Director of LOCPG HK Yin Zonghua, Deputy Mayor of Tianjin Zhu Peng, Deputy Commissioner of Office of the Commissioner of the Ministry of Foreign Affairs in Hong Kong Yang Yirui, Member of the Standing Committee of the NPC Tan Yaozong and Member of the Standing Committee of the CPPCC and Chairman of HKTDC Lin Jianyue. According to the agreement, both parties will continue to deepen cooperation in key areas including financial leasing, engineering equipment operating lease, innovative service sector, fund investment, and healthcare.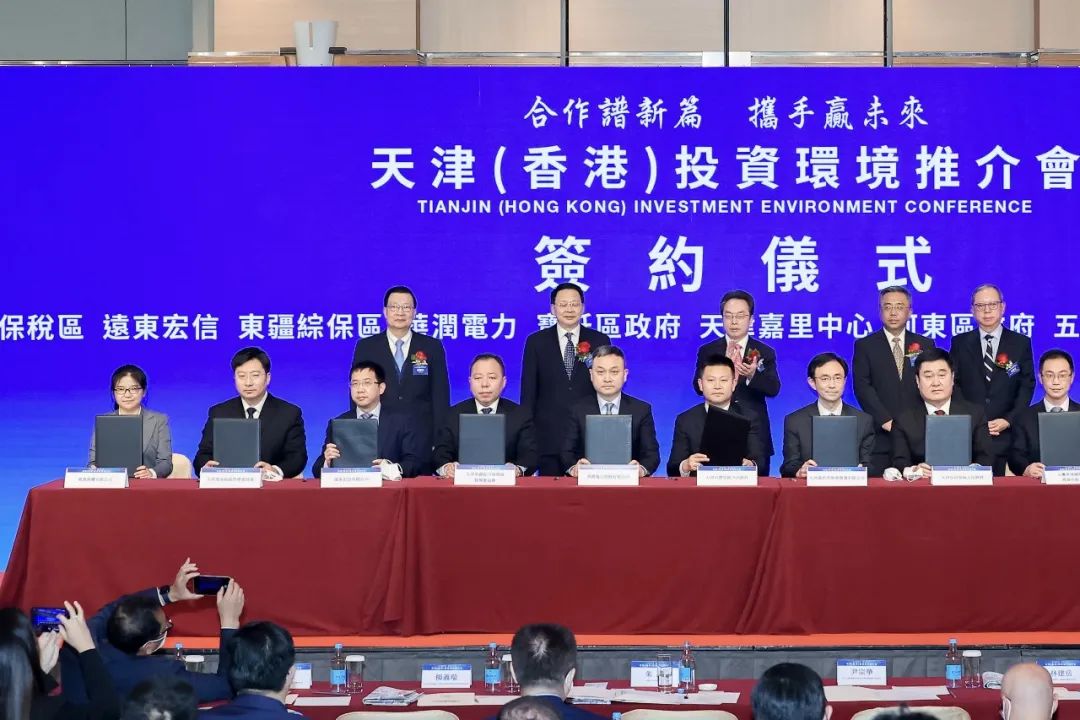 ▲ Assistant President Xu Huibin (front row, third from left) signed the agreement on behalf of Far East Horizon
The overall business environment of Tianjin was recommended and introduced to the attending guests, with emphasis on the ongoing construction of Tianjin into a modern city, an international port, a gathering place of high-end industries, an open and inclusive city and a livable eco-city. In recent years, with the continuous optimization of business environment and the in-depth implementation of policies to benefit enterprises, Tianjin has gradually become an ideal place for entrepreneurs and start-ups to make investments and conduct business operations.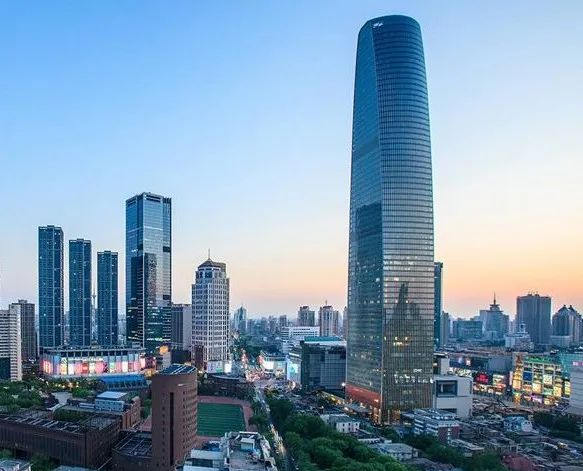 ▲Tianjin Operation Center of Far East Horizon, located at 25/F, Tianjin International Financial Center Tower
Under the all-round support and care of Tianjin Dongjiang Government, Far East Horizon has begun to conduct financial and industry operation business in Tianjin and effectively contributed to the urban upgrade of Tianjin over the years. Far East Horizon's subsidiary Far East Horizon (Tianjin) Financial Leasing Co., Ltd. has remained at the forefront of tax-paying enterprises in Tianjin for many years, while Far East Horizon Inclusive Financial Leasing (Tianjin) Co., Ltd. and Tianjin Horizon Construction Development Leasing Co., Ltd. have been awarded as "Leading Enterprise of Inclusive Leasing" and "Advanced Enterprise of Anti-epidemic Leasing" respectively.
Mainland China and Hong Kong are always stressed in the business layout of Far East Horizon. The Company has set up operation centers in Shanghai and Tianjin, with actual investment exceeding RMB 40 billion in the two cities and offices throughout 30 core inland cities. As a Hong Kong-invested enterprise, Far East Horizon is committed to serving real economy in Chinese mainland and contributing its value to the society continuously.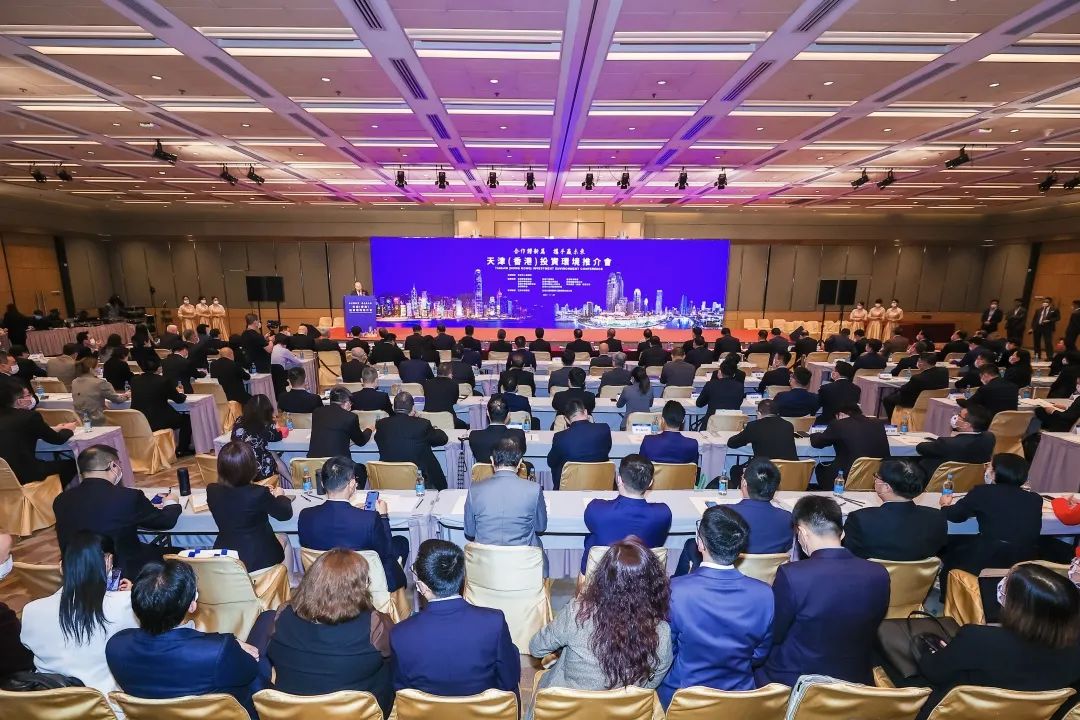 During his video speech, Chief Executive Lee Ka-chiu of Hong Kong SAR indicated that the Mainland-Hong Kong Closer Economic Partnership Arrangement (CEPA) has enabled Hong Kong businesses to enter the mainland market with preferential treatment; in addition, China is accelerating the construction of a new development pattern by taking the domestic market as the mainstay while letting domestic and foreign markets boost east other, so the enterprises and professional service providers of Hong Kong should grasp this opportunity by speeding up the exploration of the mainland market including Tianjin and deepening cooperation continuously.
Presently, Hong Kong's connection with mainland China and the world has entered the new stage of full recovery, which will provide greater possibilities for the development of enterprises. In the future, relying on its resource network of global coverage, Far East Horizon will give play to its advantages of "backed by mainland" and "delving into industry," and establish a bridge for bi-directional communication and exchange by utilizing its Hong Kong headquarters and its own business features, so as to provide professional financial industry services for mainland enterprises seeking development aboard and overseas enterprises planning to invest and conduct business in the mainland, and further boost the high-quality development of its clients and partners at home and abroad.
Scan and Follow
Far East Horizon WeChat