News Center
Leader of Civil Affairs Bureau of Putuo District Visited Far East Horizon to Thank for Its Donation Fighting Against COVID-19
On June 8th, Deputy Director Sheng Yumin of the Civil Affairs Bureau of Putuo District, Shanghai and his party visited Far East Horizon Plaza with a certificate of donation and a letter of thanks, specifically to express thanks for the donation of 1 million yuan made by the Company to the Government of Putuo District on April 4th to fight against COVID-19 and its outstanding contribution to epidemic prevention. Vice President Wang Ruisheng of Far East Horizon received the party and communicated with them in an informal discussion, accompanied by Co-General Manager Yang Siyu of the Administration Center and Director of the Public Relations and Publicity Department.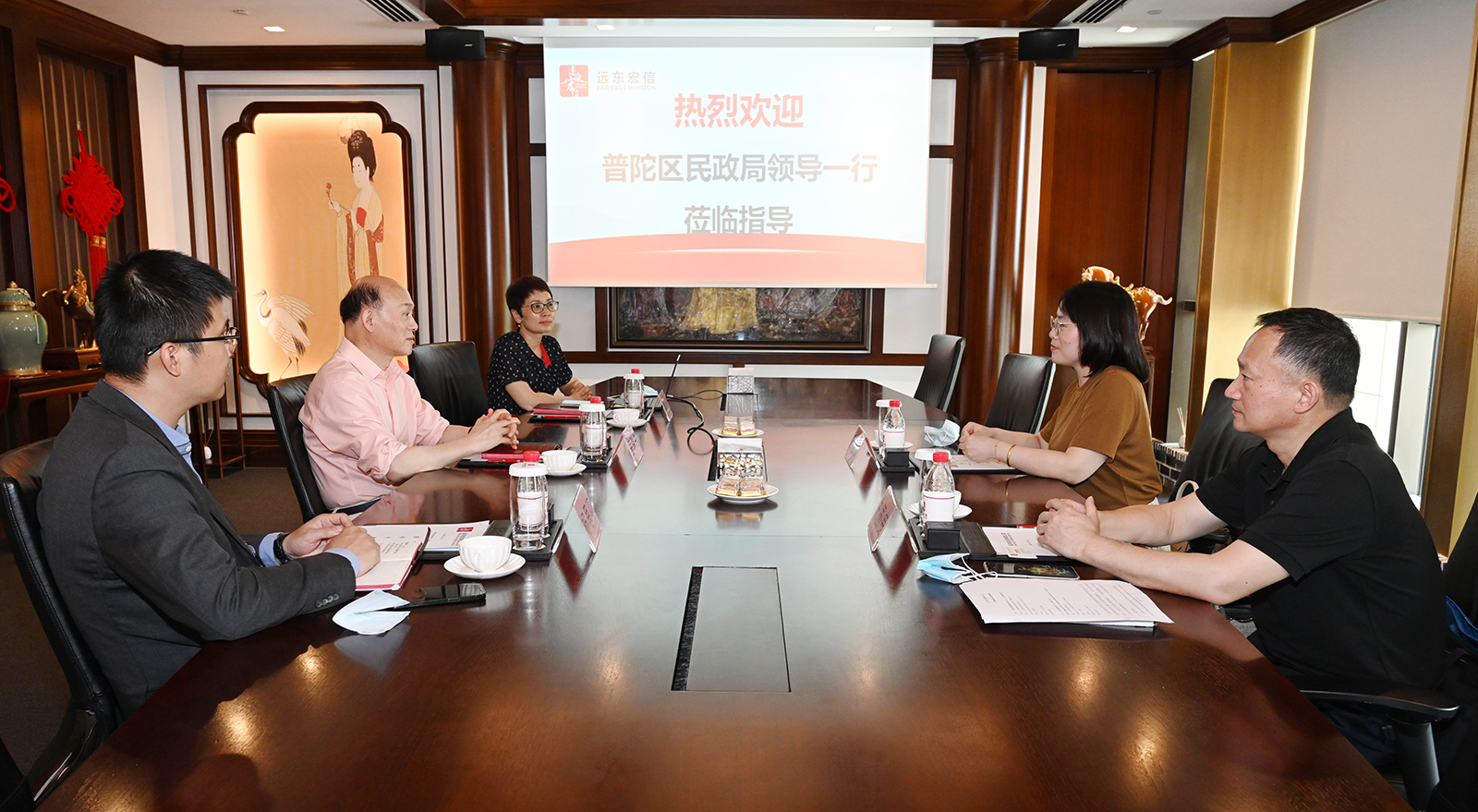 During the discussion, Deputy Director Sheng first expressed thanks of the District Committee and Government of Putuo District, and paid sincere tribute to the Company's humanitarian spirit. Deputy Director Sheng said, early April was the critical moment for epidemic prevention and control in Putuo District; at the time, the entire district was under tremendous pressure, with neighborhoods and towns short of supplies and resources. In the roughest of times, Far East Horizon donated 1 million yuan in spite of its own difficulties, which was the earliest and greatest amount of donation for epidemic prevention in Putuo District, and manifested the social responsibility and boundless love of the Company.
According to Deputy Director Sheng, abiding by the Company's wishes, every cent of the donation was used for the project of "Defend Our Homeland Shanghai Against COVID-19 with One Heart and One Mind," and benefited anti-epidemic workers at the front line of the ten neighborhoods and towns of Putuo District.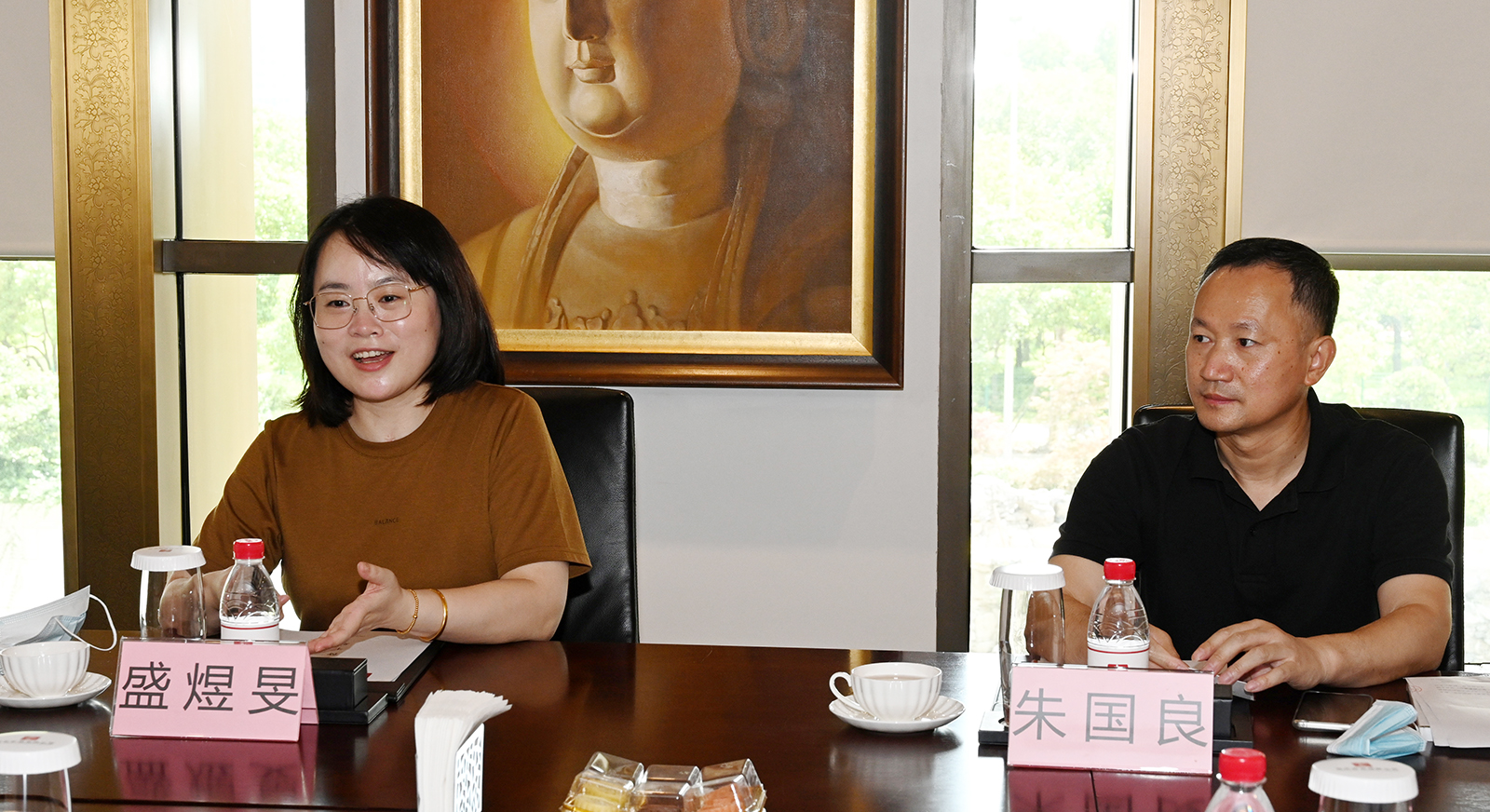 ΔLeader of the Civil Affairs Bureau of Putuo District in Discussion
Vice President Wang Ruisheng expressed, facing the shocks of COVID-19, the anti-epidemic workers from the Government and various neighborhoods and towns of Putuo District stepped forward bravely and fought day and night at the front line to safeguard the life and safety of the people. As a Hong Kong-invested patriotic enterprise, Far East Horizon always maintains close ties and shares a common fate with the Chinese economy. During this round of epidemic prevention and control, it endowed nearby 3 million yuan of money and goods to weather the tough time together with the people of Shanghai and contribute its humble effort to winning the defense war of Shanghai.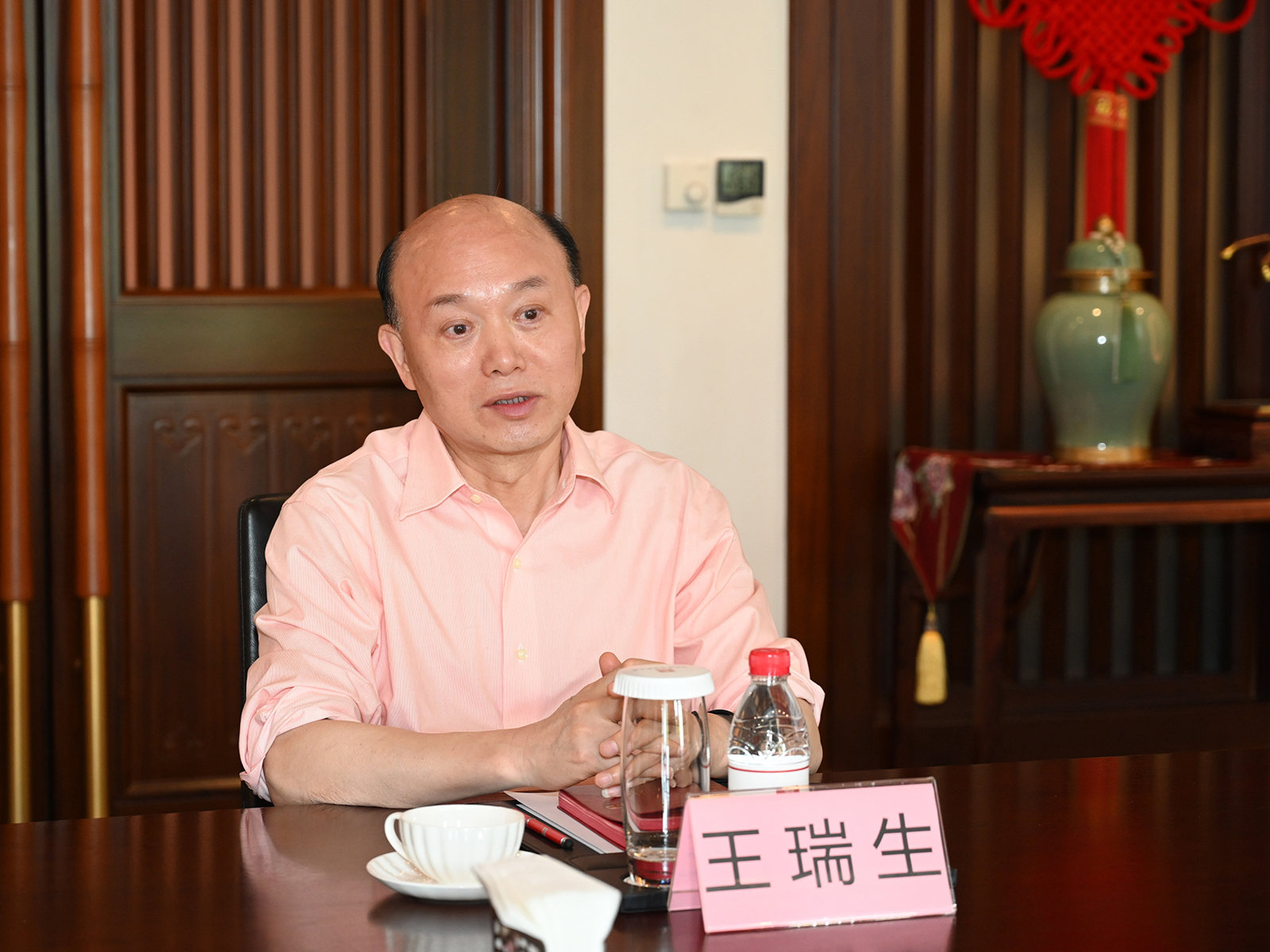 ΔVice President Wang Ruisheng attended the discussion
At present, as one of the first batch of financial institutions of Shanghai to return to work, Far East Horizon has fully resumed normal operation and development while implementing normalized management of epidemic prevention and control. Confident of the tenacity of the economy of Shanghai and China, the Company will continue to fulfil its social responsibility, and integrate domestic and overseas financial resources to serve the high-quality development of real economy.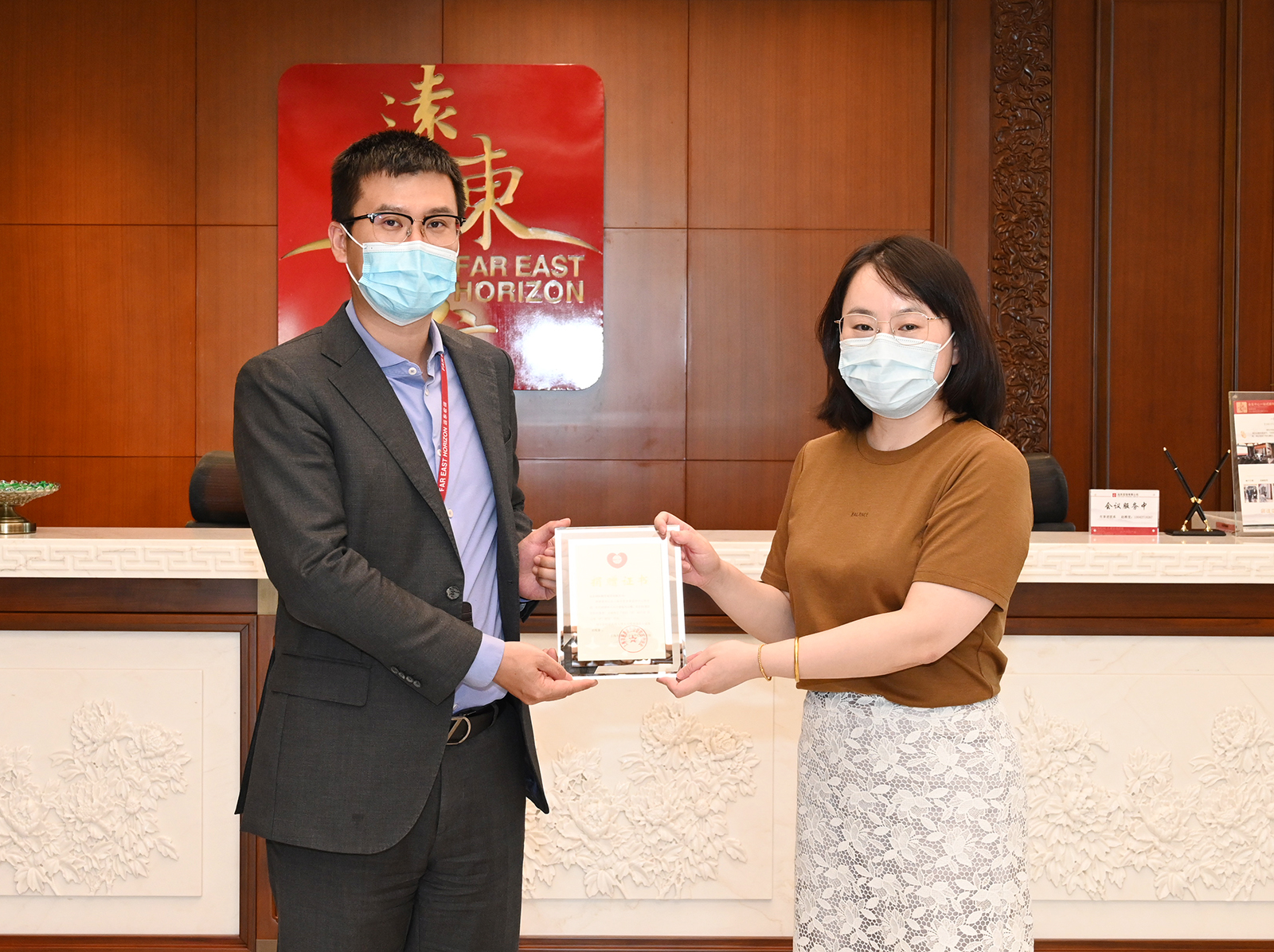 ΔYang Siyu, General Manager of Administration Center, received the certificate of donation on behalf of Far East Horizon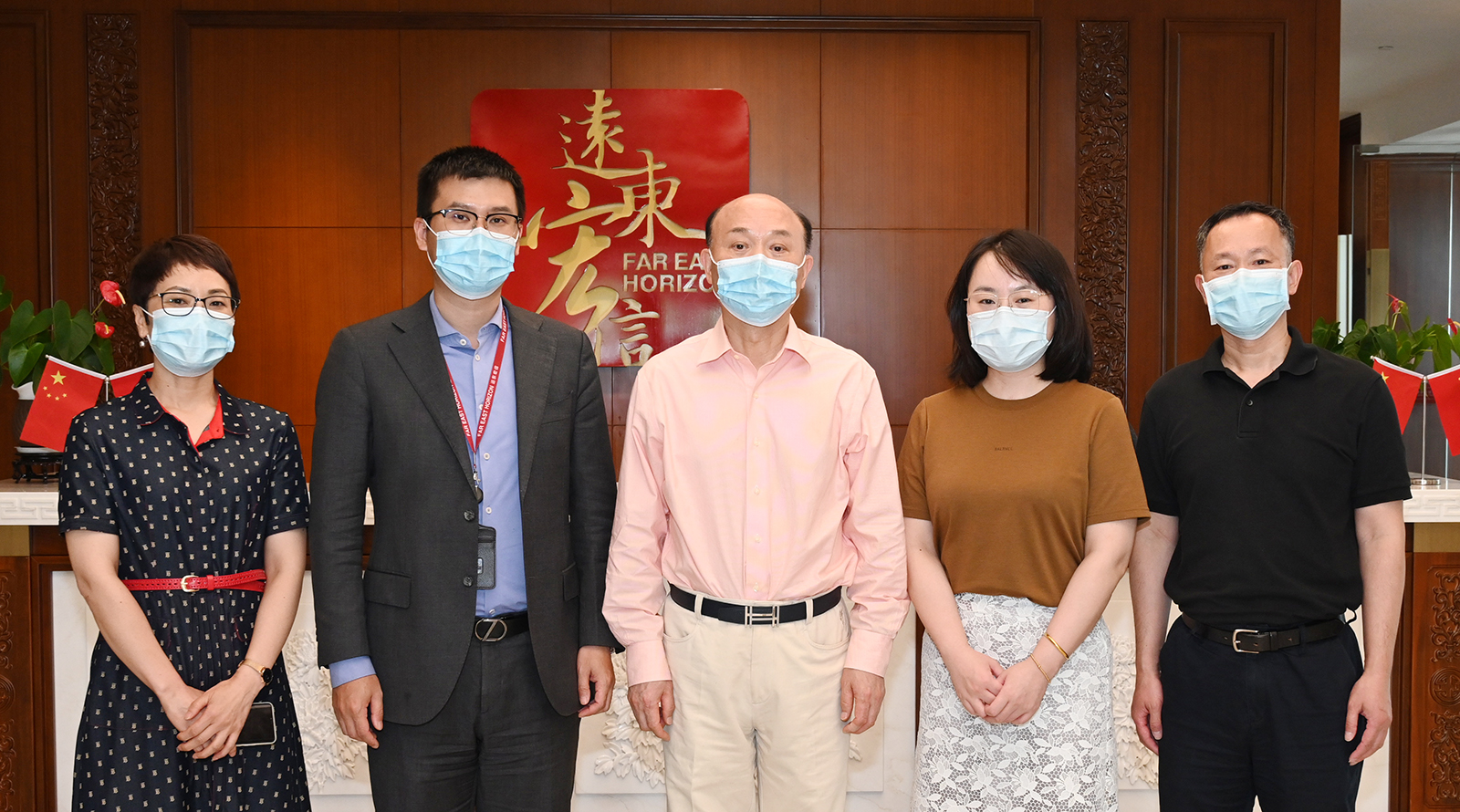 ΔGroup photo of attendees
Scan and follow,
FEHORIZON official account