News Center
Horizon Construction Development Held 2023 Aerial Vehicle Strategic Cooperation Signing Ceremony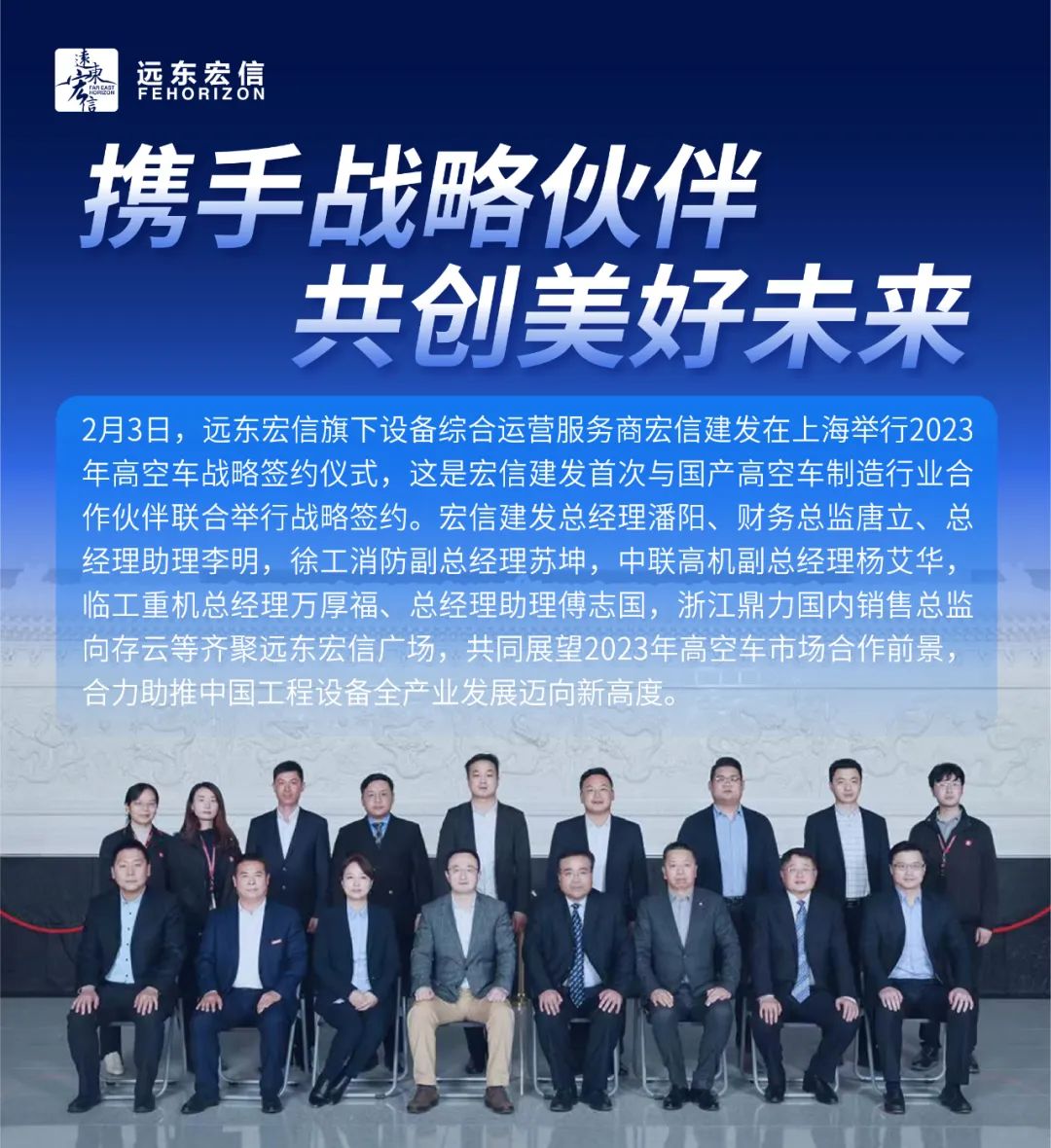 Horizon Construction Development's General Manager Pan Yang first welcomed and thanked the cooperation partners who had come from afar, stating that it is because of the support of those important partners that Horizon Construction Development managed to achieve rapid growth of performance despite the complex and volatile market situation and successfully ranked 1st in Asia and 3rd worldwide in the 2022 ACCESS 50 list. General Manager Pan said, based on the resolute practice of Far East Horizon's "finance + industry" strategy, this year Horizon Construction Development will continue to expand in scale, and maintain the absolute lead of its equipment scale and quality in the domestic market. Benefiting from the generous support of local government, Horizon Construction Development has been actively delving into regional market and exploring new business scenarios with procurement demand increasing continuously, which is beneficial for the Company to grow up through cooperation with partners, continue to consolidate their powerful combination, and achieve deep cooperation.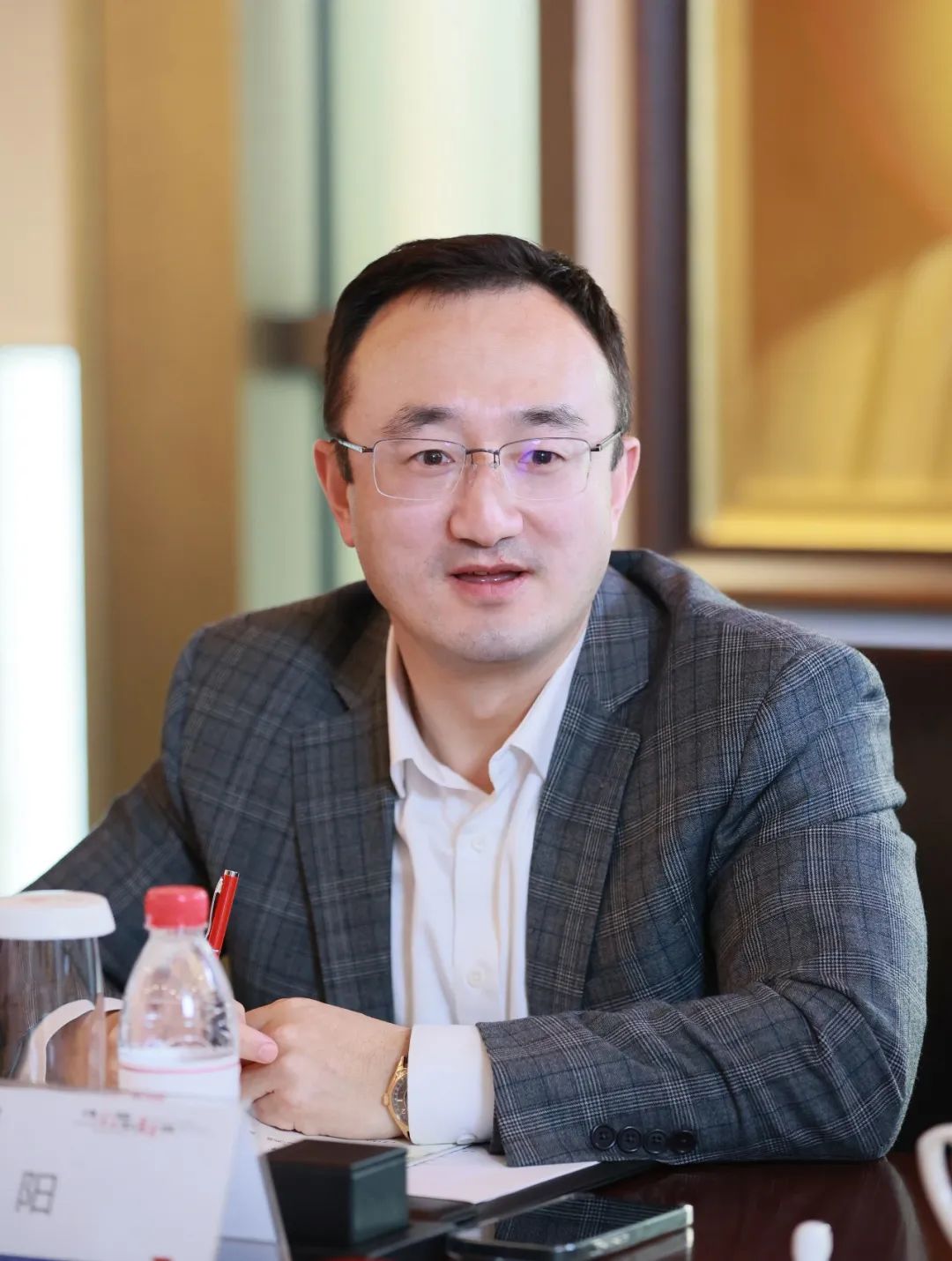 ▲General Manager Pan Yang of Horizon Construction Development
At present, Far East Horizon has moved to the new strategic development stage of "globalization of resources and globalization of operation." With an important role to play in the Company's industrial layout, Horizon Construction Development has begun to explore overseas operation essentially and advance the internationalization strategy steadily; in the future, it will gradually strengthen its deployment in the overseas market, build up global operating capacity, and strive to become a new growth point of Far East Horizon's overseas business. General Manager Pan indicated that Horizon Construction Development hopes to cooperate with its partners in many fields such as business layout, parts supply, after-sales service, warehouse network planning and market development throughout the equipment operation chain, tap the overseas market with joint efforts, strive to make "Made in China" great in the field of engineering equipment, and together create more brilliant achievements in the international arena.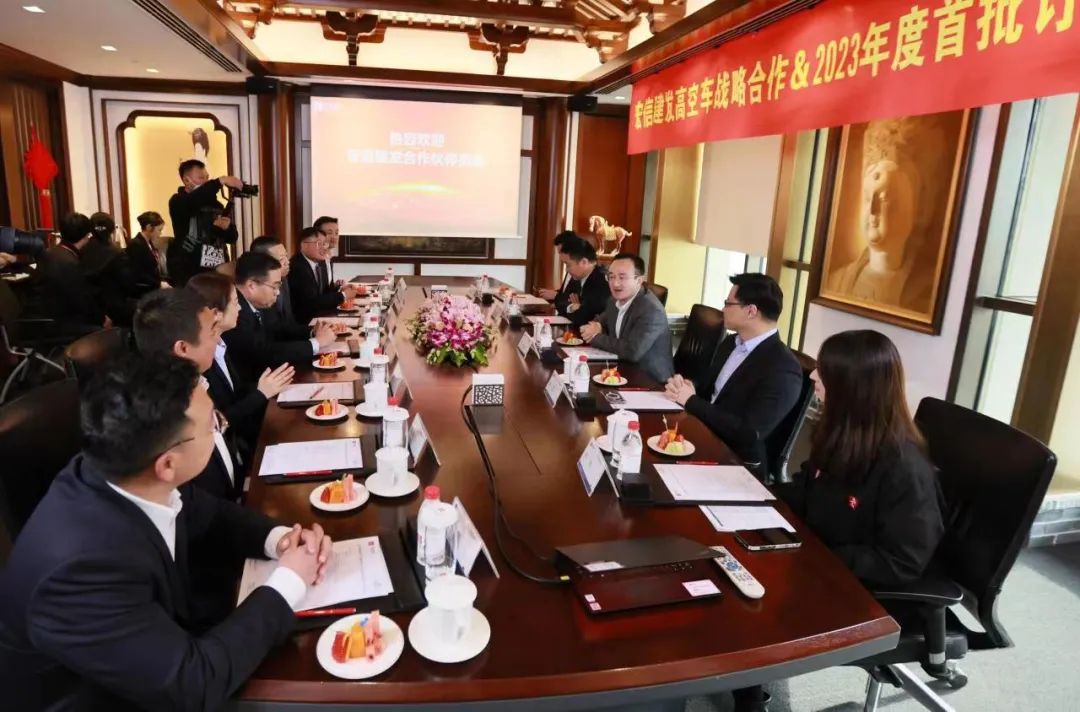 At the signing ceremony, cooperation partners extended thanks to Horizon Construction Development for the warm reception, and expressed admiration for its outstanding achievements in 2022. Both parties spoke highly of the many win-win measures taken by Horizon Construction Development in the past year for deepening cooperation between enterprises, and expressed willingness to strengthen cooperation with the Company and make progress together in both the domestic market and the overseas market, so as to explore the world market with the concerted efforts of "operation in China" and "made in China" and realize the brand-new situation of joint development of high quality and win-win partnership.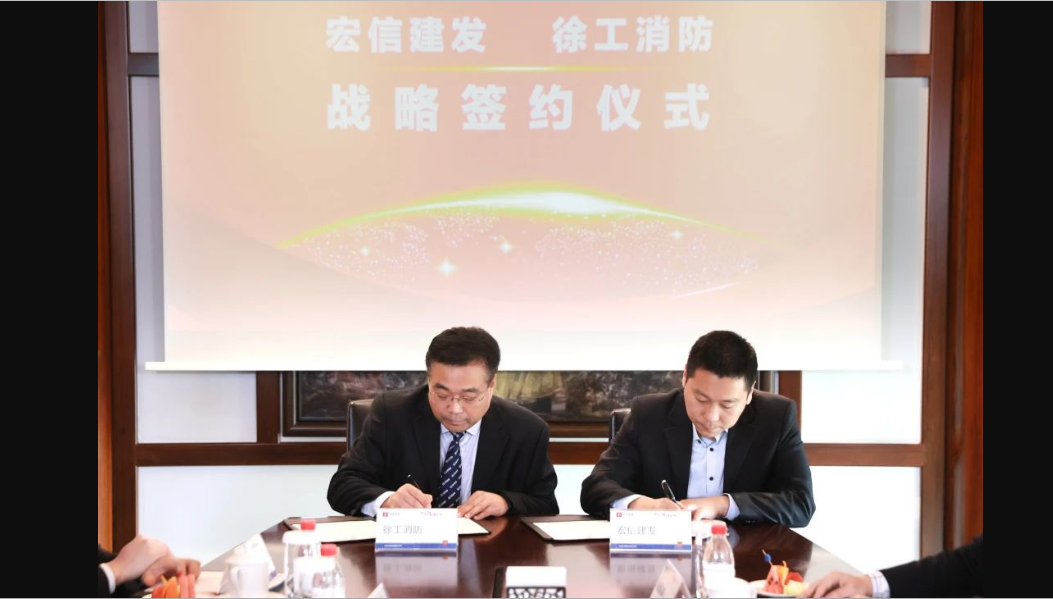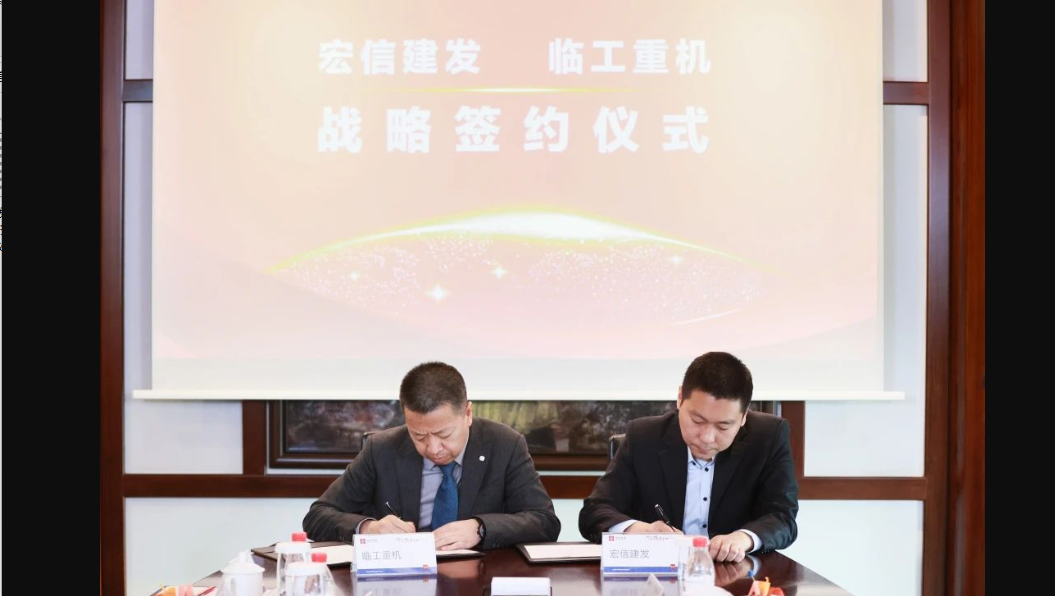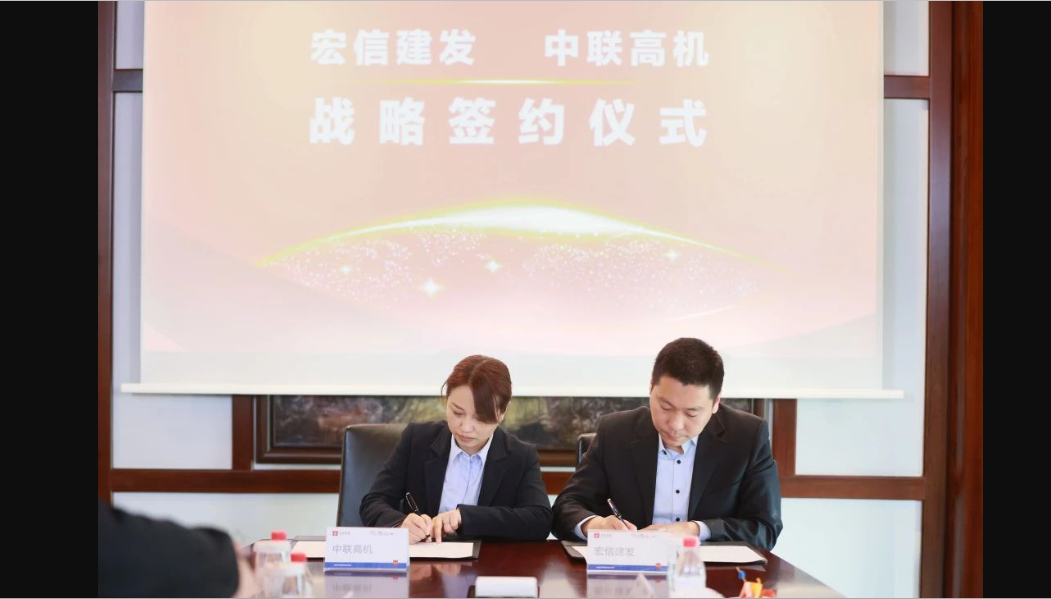 ▲On Behalf of the Company, Horizon Construction Development's GM Assistant Li Ming signed the 2023 strategic cooperation agreement online with Vice General Manager Su Kun of XCMG Fire-Fighting, Vice General Manager Yang Aihua of Zoomlion Aerial Work Machinery, Vice General Manager Wan Houfu of LGMG, and Domestic Sales Director Xiang Cunyun of Zhejiang Dingli Machinery.
Scan and follow,
FEHORIZON official account