Media Center
Far East Horizon Asset Management Received  Type 4 and Type 9 Licenses from SFC
Recently, upon approval by the Securities and Futures Commission (SFC) of Hong Kong, Far East Horizon Asset Management Limited ("Horizon Asset Management") under Far East Horizon officially received the Type 4 license for "advising on securities" and the Type 9 license for "asset management."
As a wholly-owned subsidiary of Far East Horizon engaged in offshore banking business, Horizon Asset Management being licensed as an overseas financial institution has fully demonstrated the Company's professional competence and compliance operation and tremendously enhanced the continuity and scale of its overseas operations, and can be said to be a landmark breakthrough.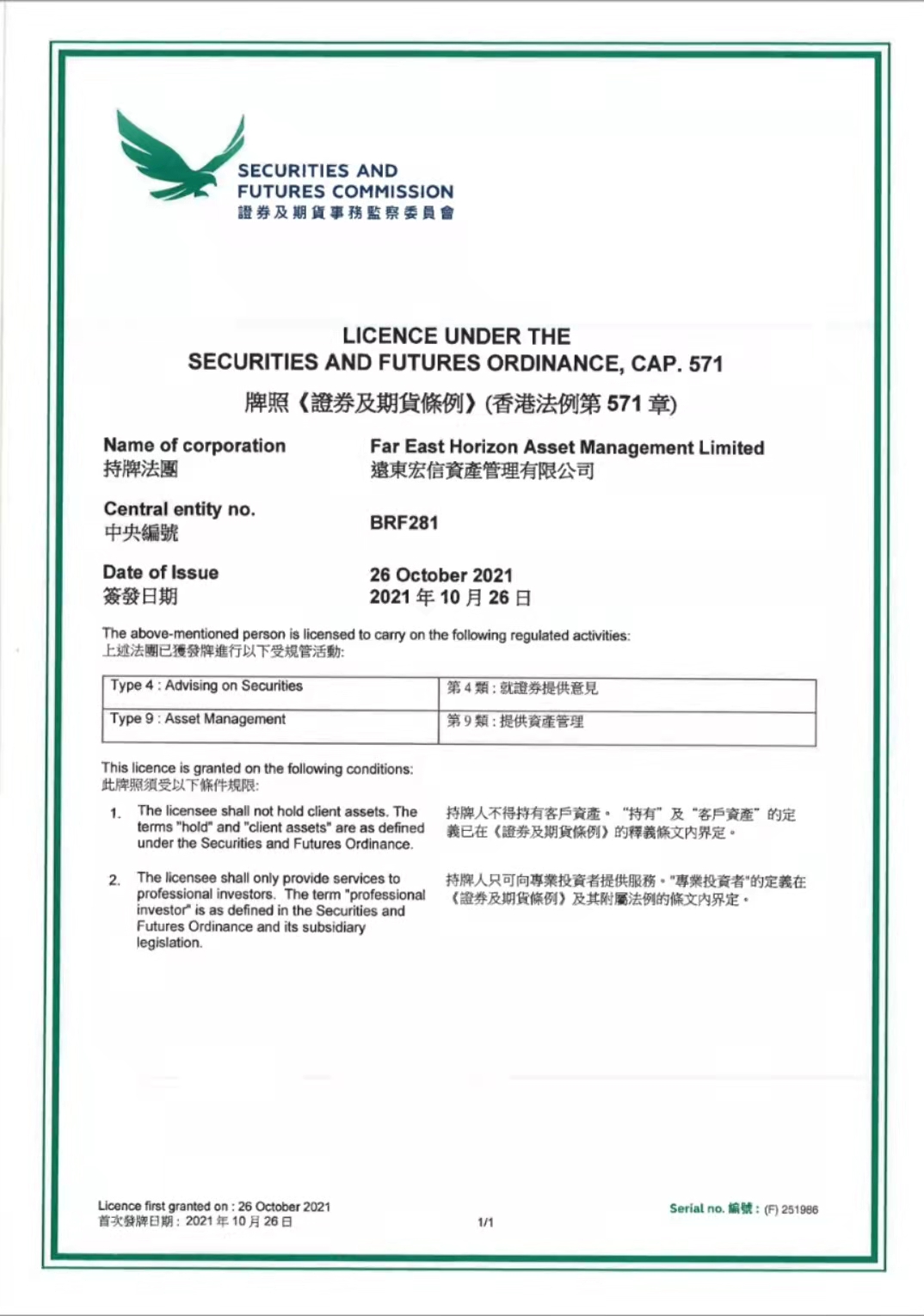 Hong Kong is an Asian financial center with significant influence favored by quality investors around the globe for high requirements for access to its financial industry and strict regulatory mechanism. In accordance with the Securities and Futures Ordinance, ten types of financial market activities are strictly regulated by the SFC. For international financial institutions, the corresponding licenses are the basic requirements for cooperation and business operation in Hong Kong. Licensed institutions have absolute advantages in areas including marketing scale, consumer group coverage, financing convenience and even marketing image.

Holders of SFC Type 4 license may:

Offer clients investment opinions about selling/buying securities (including whether to acquire or dispose of securities, and the type of terms pursuant to which securities shall be acquired or disposed of);

Issue research and analysis reports on individual shares and funds;

Provide consultation services on securities or security portfolio investment;

Advise on asset allocation and wealth management.

Holders of SFC Type 9 license may:

Manage securities or portfolios of futures contracts for clients with full authorization;

Manage other investment portfolios for clients with full authorization;

Manage various third-party offshore private equity funds with full authorization; and

Issue, manage and distribute various offshore private equity funds under its own brand.

The receipt of SFC Type 4 and Type 9 licenses for regulated activities has far-reaching significance for Far East Horizon. With Horizon Asset Management as its licensed business platform in Hong Kong, Far East Horizon will actively explore the international capital market and fully interact with offshore financial markets, to provide overseas clients with professional investment advisory services and entrusted account management services. As a license holder, Far East Horizon will significantly enrich the scope of clients' investment targets and satisfy their needs for diversified asset allocation and cross-border asset allocation through the provision of a series of offshore investment products, including hedge fund, equity fund, bond and derivative investment.

Meanwhile, after receiving SFC Type 4 and Type 9 licenses, based on the Group's cross-border linkage advantages, Far East Horizon will continue to help global clients to allocate quality Chinese assets while bringing more diversified global resources to Chinese enterprises, which effectively fulfils its mission of "Gathering global resources to help Chinese enterprises."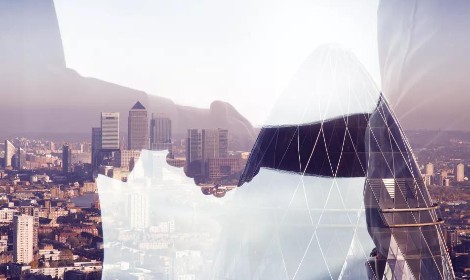 According to its planning, Far East Horizon will keep expanding domestic and offshore licensing business in areas including security brokerage, institution financing and asset management, to provide clients with more financial services and professional financing services.

In the future, taking the opportunity of the receipt of SFC Type 4 and Type 9 licenses, Far East Horizon will continuously consolidate and broaden the channel for linking up domestic and foreign funds and quality assets at home and aboard, to promote the realization of the strategic goal of "Globalization of resources and operation."
Scan and Follow
Far East Horizon WeChat