Financial Services
The Far East Horizon Inclusive Financial Leasing (Tianjin) Co., Ltd. ('Fehorizon Inclusive') is a wholly-owned subsidiary of Far East Horizon's that is engaged in SME financial leasing business. Currently, Fehorizon Inclusive has set up many branches, including Suzhou Branch and Shenzhen Branch, etc. Far East Inclusive keeps on innovating its products and services and improving its standard and differential serviceability in order to provide SMEs with a wealth of financial products and supporting services to meet their financial needs for equipment purchase, R&D investment and circulating fund replenishment to help them reduce costs and increase benefits through intensive purchase or management optimization. Also, Far East Inclusive provides all-round financing solutions for individual consumers to enhance their living standards.
Business Types
Financing of purchasing new equipment

Financing of existing equipment

Factoring products

Automobile dealer business
Business Advantages
Various products

Diversified products
Fulfill different needs


Brief procedures

Rapid processing
No mortgage or guarantee


Quick review and approval

Simple and efficient
Automatic review and approval with electronic signature


Large quota

Qualification-based
Up to 8 million


Vast areas

Nationwide
Serve you anytime and anywhere

Industry Sector
Machining

Machining process
Injection molding
Sheet metal
household appliances

Furniture
Ceramics
Industrial equipment
......

Textile

Spinning
Weaving
Printing and dyeing

Textile consumer goods
......

Printing

Commercial printing
Packaging printing
label printing

Paper packaging
Metal packaging
......

Film and plastic packaging

Automobile

Financing of cars for test drive
Financing of fixed assets
Credit granting of dealer group
......

Others

Information technology
Pharmaceutical intermediates
Fine chemicals
Stomatological hospital

Chain catering industry
......
National Layout
Relying on its Shanghai Headquarters, Far East Inclusive has set up branches in more than 20 cities across the country including Suzhou, Shenzhen, Tianjin, Jinan, Zhengzhou, Nanjing, Ningbo, Chengdu, Wuhan, Guangzhou, and Xiamen. This makes it possible for Far East Inclusive to quickly reach every part of China. Far East Inclusive also keeps enhancing the breadth and depth of its regional coverage, and is committed to creating an innovative service model of inclusive finance for SMEs in all domestic industries.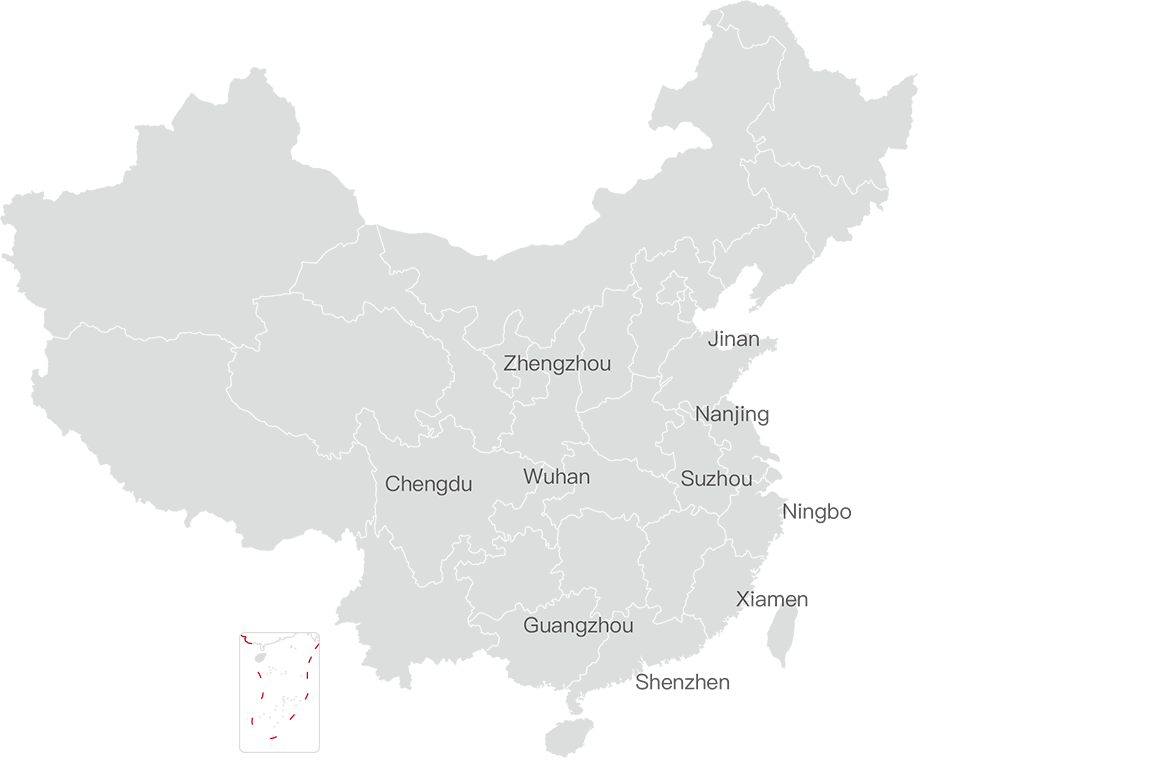 Scan and Follow
Far East Horizon WeChat