News Center
Experiencing the Charms of "Construction in China" at Heights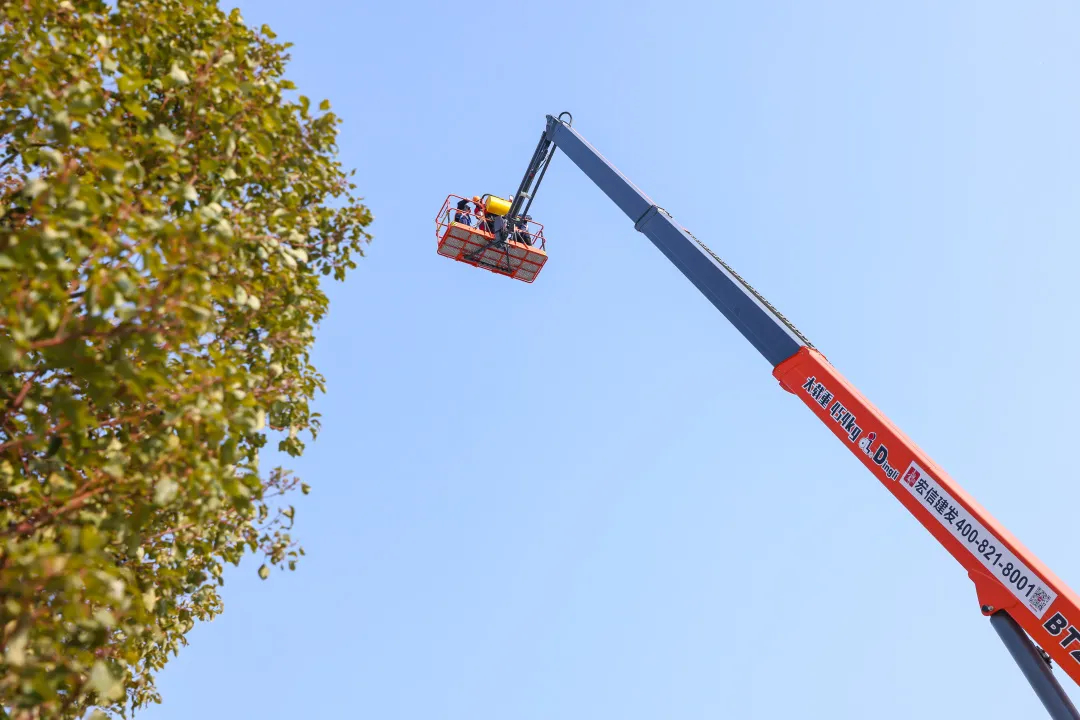 "When shall I reach the top and hold all mountains in a single glance?" In ancient times, Chinese poets ascended a height to express their soaring aspirations. Today, standing on an aerial work platform at the base of Horizon Construction Development, students of Horizon Education witnessed the intelligent construction equipment management system of nationwide application with their own eyes, and experienced the charms of the leading quality of "construction in China," just as the poem reads— "the higher you stand, the more you see."
Over 70,000 aerial work platforms
Over 400,000 tons of new mold-carrier system
Over 1.3 million tons of new support system
*Largest number of equipment in China
NO.4 of ACCESS global top 50 aerial working platform leasing enterprises
NO.24 of IRN global top 100 leasing enterprises
……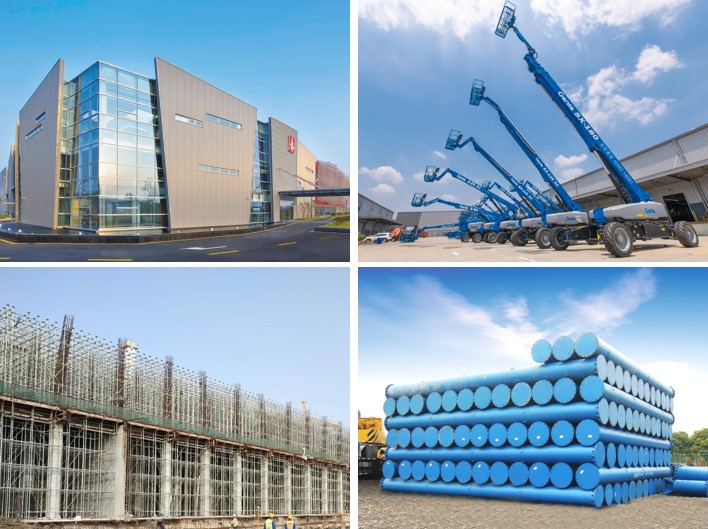 This is Horizon Construction Development—an equipment integrated operation service platform under Far East Horizon in the construction field, as well as an extracurricular practice base for the students of Horizon Education.
Adhering to the schooling philosophy of "cultivating talent with interests and special skills," Horizon Education offers vast and rich soil for the interests and special skills of students. Scenario-based teaching is no longer confined to school, and the forms, means and content of study are diversified. This time, students of Horizon Education paid their first visit to the base of Horizon Construction Development located at Jiading, Shanghai, all excited and shocked by seeing modern construction equipment and intelligent management environment so close.

Through watching video introduction and onsite Q&A, students had a general idea of the three main businesses of Horizon Construction Development—new support system, new mold-carrier system and aerial work platform, and gained more direct and profound understanding of concepts including production management and enterprise operation which normally can only be learned from books.
After earnestly completing the safety training offered by the HSE Department of Horizon Construction Development, students put on personal protective equipment under the guidance and accompany of professionals, and bravely rose to the challenge of high altitude.

Aerial work platform is a new type of engineering machinery for working at heights, which can be seen in settings including industrial plant, municipal infrastructure, commercial real estate and cultural entertainment. As a provider of flexible, convenient and efficient one-stop aerial work platform service solutions, Horizon Construction Development has participated in numerous big state-level projects. Meanwhile, it ranked first in the 2021 ACCESS TOP10 list with a high annual growth rate, and stood out as one of the world's best-performing aerial work machinery leasing enterprises.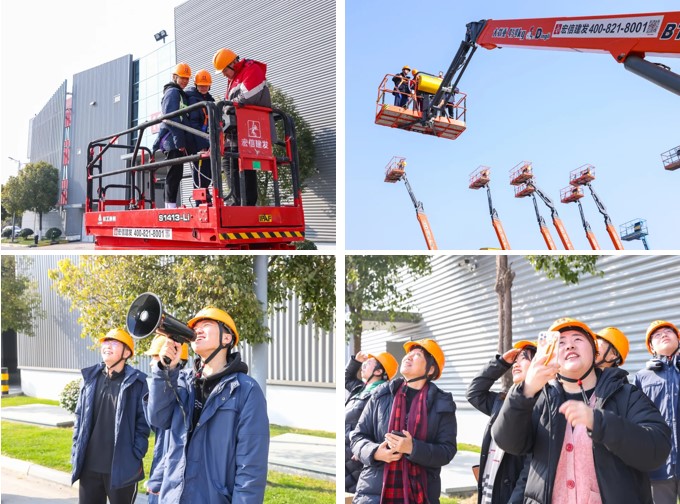 As the aerial platform rose slowly, the lofty sentiments of students grew increasingly stronger. Some have shared their feelings with us:

Alex:
As the aerial platform rose, the silhouette and voice of classmates on the ground gradually faded away. Before I knew, the only thing I could feel was the cold wind whistling by me. To me, the roaring of machines and gears sounded like the blowing horns of a great industrial power. 56m is not just a number; it represents the world-leading level of China's engineering construction and technological strength.
After their high-altitude experience, students came to the exhibition hall of Horizon Construction Development and watched the intelligent whole-process online system on the electronic large screen. This system is capable of instantaneous transmission of Horizon Construction Development's engineering project information in over 300 places nationwide, realizing traceable project progress, monitorable equipment status and queryable equipment inventory, and copying the "take-out" service experience of mobile terminal to a great extent.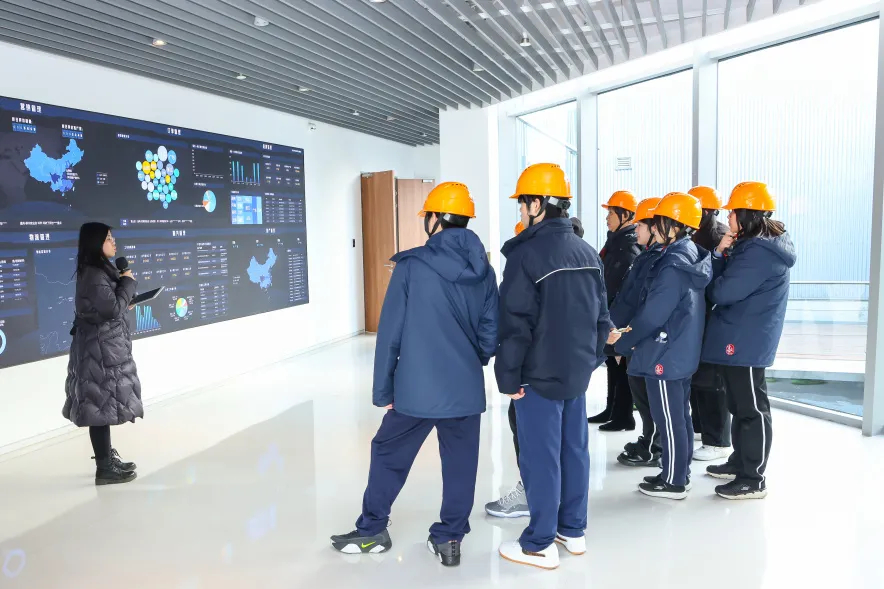 When talking about the purpose of this visit, General Principal Ren Guofang of Horizon Education spoke frankly:"We want to give students an understanding of the construction process of modern super high-rise buildings and intelligent high-end management." One brief visit for study and social practice is by no means scratch on the surface; rather, it plants the "seed" of ideal to arouse awareness of exploration, enhance learning interest and promote professional development among students, and ignite the flames of craftsmanship spirit and industrial revitalization in their mind.

Ariel:
The various social practice activities arranged by the school for us not only deepened my understanding of enterprise operation, but also gave me a greater awareness of the importance of learning "beyond class." To see the knowledge in books displayed vividly in front of me was an amazing experience.

Guo:
After this field trip, I understood that the strength of a powerful enterprise lies in its technology and equipment as well as its management system and work ethos. I sincerely admire the staff here. Their professional dedication and behaviors have been deeply impressed on my mind.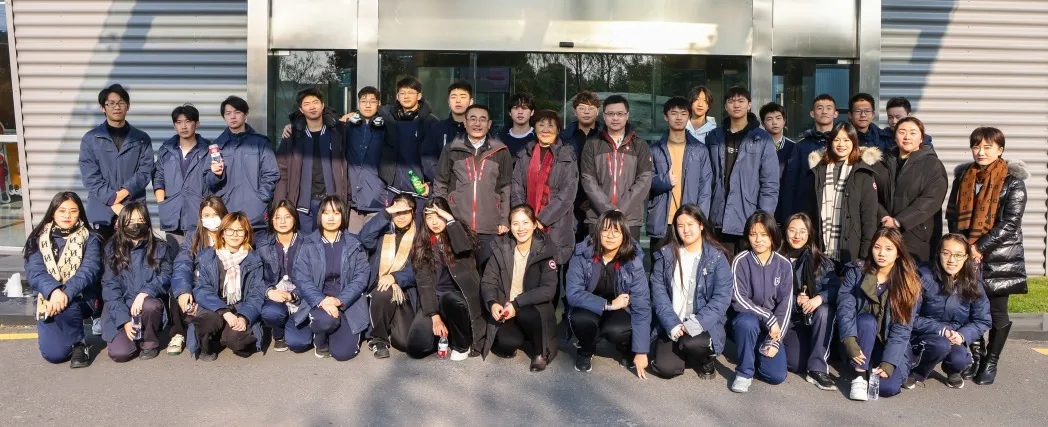 Based on innovative finance and rich industrial resources, Far East Horizon has provided students of Horizon Education with various social resources in fields including urban public utilities, healthcare, cultural tourism, engineering construction, machinery manufacturing, chemical engineering, medicine, electronic information, people's living consumption, and transportation & logistics. With a rich variety of practical activities offered to improve the comprehensive quality of students, Far East Horizon helps them to gain better understanding of cutting-edge technologies and advanced industrial development.

In the future, Far East Horizon will strengthen business collaboration and link up industrial resources in regions covered by its business scope, to provide students across the nation with more similar opportunities of social practice. Horizon Education will also insist on educational innovation, integrate educational resources, and develop more practical courses to unit knowledge with practice. Determined to be a model of the international education industry, Horizon Education strives to do its bit to promote the construction of China by empowering students and teachers, contributing its value to the society, and cultivating more outstanding talent who are able to stand on the international arena with confidence.

*Equipment data as of 2021H1
Scan and follow,
FEHORIZON official account