Media Center
Horizon Construction Development Rise to 14th in IRN100! (The surge in 10!) Another Record High!
Recently, KHL Group, the internationally renowned industry evaluation institute, released the IRN100 2022 list ("IRN100") to the world. According to the list, the ranking of Shanghai Horizon Construction Development Co., Ltd. ("Horizon Construction Development") hit a new high—14th in the world from 24th last year, and remains 1st in China!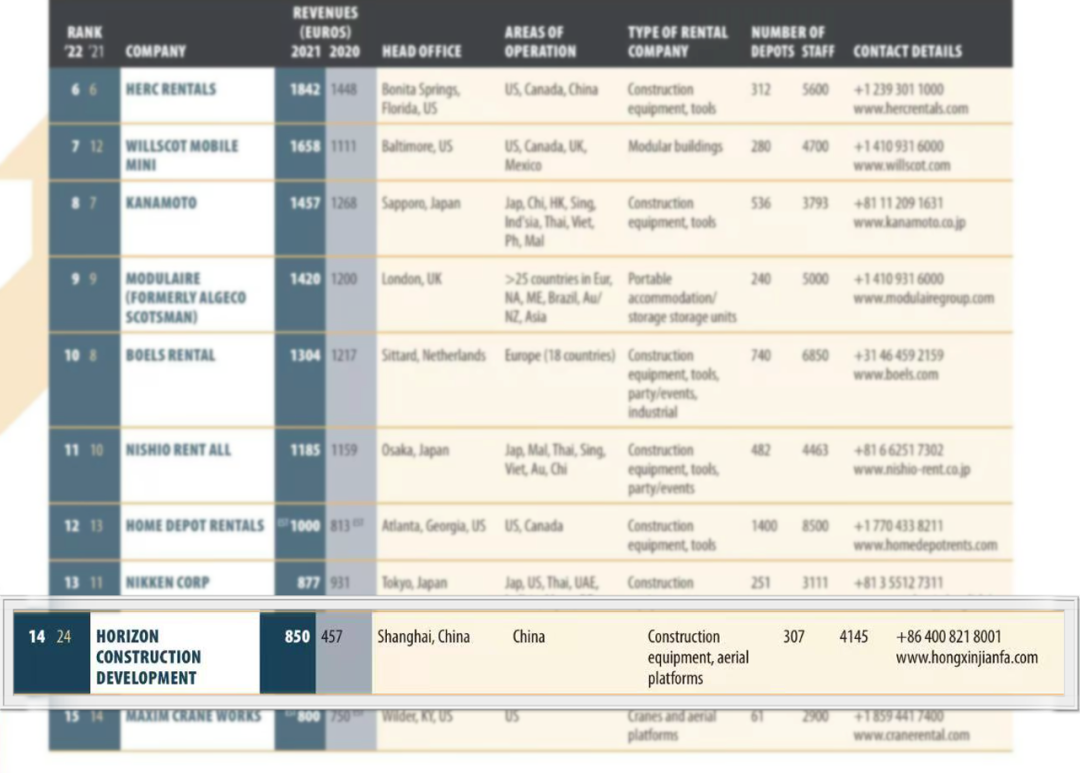 Unparalleled in the world, IRN100 is the authoritative world ranking of engineering machinery information, which is released by the British KHL Group to the world regularly each year, and also serves as the main reference index in the field of construction machinery research globally.


Since 2018, Horizon Construction Development has made it to the list for 5 consecutive years. Through the IRN100 lists over the years, we can see clearly how Horizon Construction Development grows stronger by the year—82nd in 2018, to 57th in 2007, 39th in 2020, 24th in 2021 and 14th in 2022. Horizon Construction Development has maintained high-speed development which far exceeds the industry average, and attracted extensive attention from construction machinery research institutes and enterprises around the world.
The rapid rise in list this year benefited from Horizon Construction Development's good momentum of high-speed development last year. As of now, the Company's asset size has exceeded 26 billion yuan, and its main business—new bracing system, new scaffolding system and aerial work platform—accounts for the biggest market share in China. At present, with its own product lines and the synergistic effect between its different service categories, Horizon Construction Development continues to provide clients with full-project-cycle, all-round and multi-purpose services, to comprehensively improve its market competitiveness and customer loyalty. By now, Horizon Construction Development has established a pluralistic, stable and high-quality client base, to provide continuing guarantee for the Company's operating stability and sustainable growth.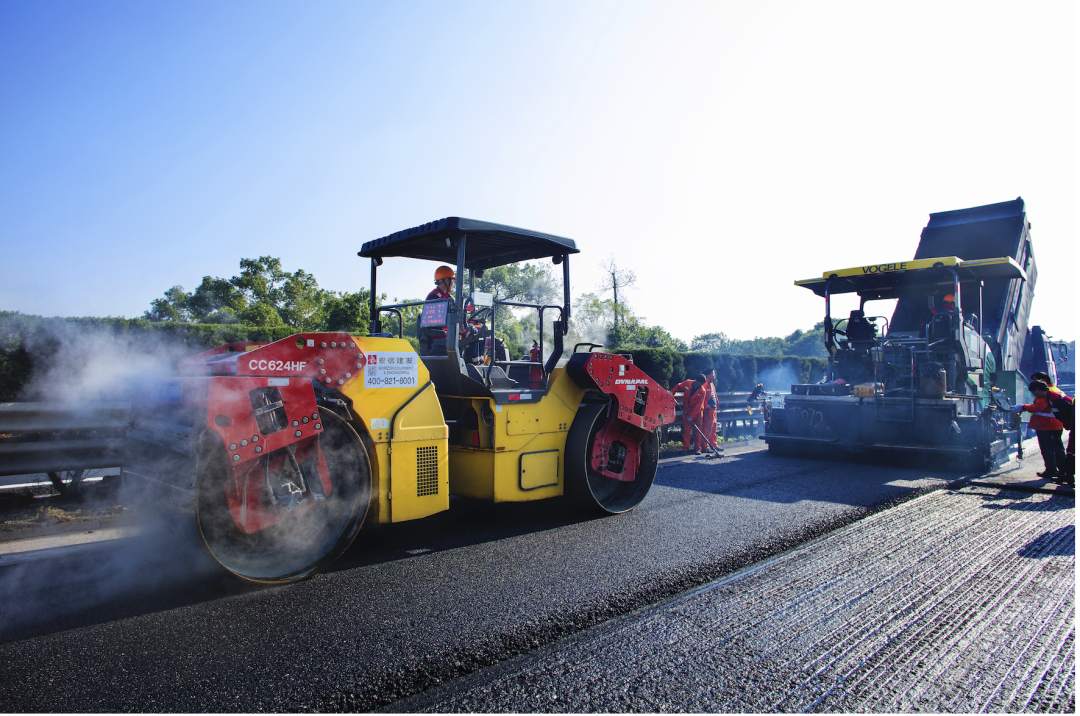 In the future, Horizon Construction Development will further consolidate its development foundation and stay focused on engineering construction in China. Integrating its own advantages in technology, market and scale, on the basis of its industry-leading online and offline client big data, it will introduce resources in various aspects including equipment, logistics and finance throughout the equipment operation and service process, to comprehensively promote the upgrade of urban construction energy level, innovate technology and services, and strive to open a new chapter of quality development.
Founded in 1989, the KHL Group is headquartered in the UK. With the globalization of the engineering machinery industry, KHL Group has developed into the world's second-to-none engineering construction information research institute through 30 years of development. Its industry ranking and research results of North America, Europe, Asia and South Africa have attracted much attention from the industry.

Scan and Follow
Far East Horizon WeChat